Noise Pop: Palehound returns with A Place I'll Always Go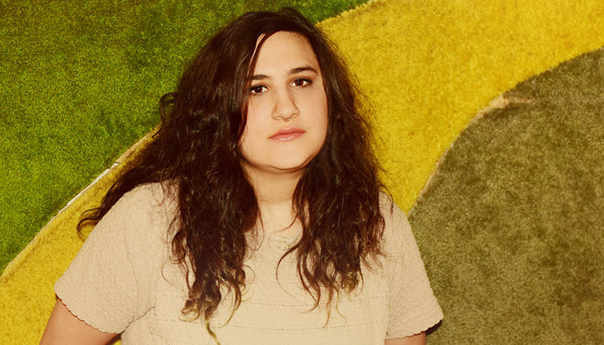 Just a week-and-a-half shy of her North American tour, Ellen Kempner of Palehound starts to make necessary preparations for takeoff. Her checklist includes logistical tasks like counting merchandise and searching for a rental van. But other key essentials include squeezing in as many cuddle sessions as she can with her cat and catching up on her favorite TV shows.
Palehound
Weaves, The Total Bettys, Remember Karen
8 p.m., Feb. 22
Bottom of the Hill
Tickets: $14-$16.
"I have some weird goal of trying to be as lazy as possible, because then I go onto three-and-a-half weeks of being not lazy," Kempner explains, laughing.
Palehound's tour includes a stop in San Francisco. The Boston indie pop and rock group plays Bottom of the Hill next week. This will be Palehound's second time playing Noise Pop, the first taking place two years ago. While Kempner returns as a performer, she also returns as a genuine fan of the event.
"We've played Noise Pop before and it was really fun; I like being in the Bay Area and San Francisco," Kempner says. "But I'm really bummed we're playing at the same time as Japanese Breakfast, Jay Som and Hand Habits because I would have been really excited to see that show. Those are three bands I super-love. So actually, Noise Pop is making me sad by scheduling me to play the same time."
Palehound's initial Noise Pop performance came as the band was well into its tour for 2016 debut Dry Food. The album showed Kempner's range for sonic ideas, depicting specific post-breakup feelings through quirky-yet-intuitive melodies and heavy symbolism. Tracks like "Molly" and "Cinnamon," were both dizzying bursts of energy that felt much like a racing mind. Meanwhile, the title track tugged at the heartstrings. "You made beauty a monster to me," Kempner sings. And though she still speaks in literary devices, her hurt felt the most candid here.
Now Palehound brings a new record in tow: 2017's A Place I'll Always Go. Kempner is just as strong at exploring musical and lyrical themes. While Palehound's sound feels more refined, it still sneaks in those melodic tangents that are characteristic to the band's style. And Kempner covers a greater breadth of her personal life, discussing relationships, her sexuality, anxieties and coping with death.
When comparing the latest LP to previous releases, Kempner attributes much of her development to gaining more studio experience and working with producer Gabe Wax for a second time. Time and maturity are also factors that pushed her growth, especially when it came to writing from a more personal place.
"I just reached a point where I felt like I was holding myself back by not being open," Kempner says. "I was also inspired by other artists around me being open and personal and I realized how important that was to me. I played it safer with the first record, so the next time around I was, like, 'I really don't want to do that again.'"
Palehound just released a music video for "Carnations," a tune that shows Kempner's growth. Right off the bat, Kempner's lyrics revolve around anxious thoughts: "They're still in love with their acts/ And I'm not feeling my best/ This is a bad combination." In the video, Kempner fronts an all-female gang with matching biker jackets, its members toting baseball bats in between choreographed dance sequences; a tried and true method to stick it to one's nerves. For Kempner, making the music video was a cathartic experience.
"[Music videos] are fun for me. I've gotten to reach out to people that I've always wanted to work with. For "Carnations," we did it with a production company called House of Nod and I've been dying to work with them for years," she says. "It's just fun to collaborate with other people who can do things I don't understand. I kind of like to relinquish that [artistic] control and just let go."
While Palehound gets ready to tour for A Place I'll Always Go, Kempner assures that the band's set will include both old and new material and fans can expect a comprehensive trip through an evolution of the band's sound.
"It's always exciting for me to play new material," Kempner says. "But we'll try to mix the old stuff into the set and play them in a way that makes the differences in content and style not so noticeable."
Follow Chloe Catajan at Instagram.com/riannachloe and Twitter.com/riannachloe.