Still glowing: Kate Nash returns with new album and new season of hit show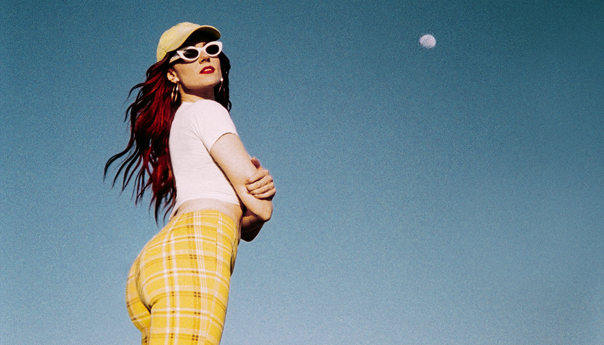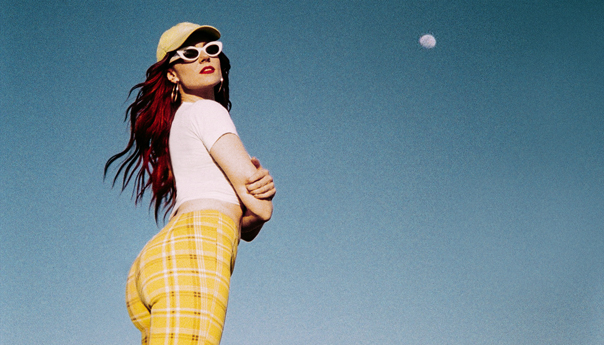 If someone asked Kate Nash, five years ago, whether she would resort to wrestling if all of the singer-songwriter and actress' other career options ran dry, she would have no idea what he was talking about. Things are different now, not that her career needs any help these days, with her hit Netflix show about the world of female wrestling in the 1980s, GLOW, and the early buzz surrounding her fourth album, which was released last week.
Kate Nash
Miya Folick
8 p.m., Monday, April 9
The Fillmore
Tickets: $27.50.
"Now, I would say I've got a great foundation and I could probably learn to wrestle from here," said Nash, who plays British wrestler Rhonda "Britannica" Richardson. "I don't know if I would want to do that, but I think wrestlers are amazing and their bodies go through so much, and it's so impressive."
Kate Nash has a busy spring and summer on the way. The 30-year-old has finished filming the second season of GLOW, which should be released through the streaming service sometime in the near future. That will undoubtedly require some promotional travel. At the same time, she'll be touring Yesterday Was Forever, her fourth album, and her second released independently.
The album's first single, "Drink About You," is arguably as catchy as her 2007 surprise hit "Foundations." Like that song, "Drink About You" pairs an upbeat melody with biting, acerbic lyrics, about getting stuck in a cycle of looking at failed relationships through rose-colored glasses, imagining exes as better people than they were.
Nash said she wants all of her songs to hit an emotional connection with listeners. It's her way of dealing with the things happening in her own life. Over the last four years, Nash said, she's been stuck in a cycle of relationships where she tried to convince herself that the other person was perfect, when that was simply not the case.
"I'm analyzing the relationships I've been in and wanting to break those patterns," she said. "[I was] becoming obsessed with projecting onto somebody else instead of actually, like, taking someone for who they really are—wanting to find something and not being able to."
Q&A
You will be playing with an all-female band for this tour. Was that important to you?
It's really important for me. I did that in 2011. I basically just had loads of men around me all the time and I realized I was never surrounded by women in the music business, and I did not like that. It's so much fun playing with women. And I think there's less representation of women on stage, so we're trying to balance that a little bit.
While the lyrical idea behind "Drink About You" approaches dark subject matter, with lines like, "It's only love but/ I think I taste blood/ I think you kick me in the gut," melodically, the song is uplifting. And that's also the overall feel of the album as a whole, allowing listeners to forget the sad moments and concentrate on the happy, she said.
Just don't expect all of the songs to follow in the footsteps of the first single.
"The album almost feels like three different records, honestly," Nash said. "It shows different sides of myself. … There's some emotional moments, because records have a journey: up and down moments."
The new record, like 2013's Girl Talk, was completely crowdfunded on Kickstarter. Nash had grown annoyed with traditional labels following a negative experience on her sophomore LP, 2010's My Best Friend Is You.
The funding came through quickly, and Nash credits her communal fan base with supporting her, as well as the changing music landscape, which no longer looks down on independent artists. The music industry is a different story.
Q&A
You had previously said you were exploring your Irish roots for your new album. Did that lead to any song that made the cut?
I'm actually working on a completely separate record in that realm. It's been really inspiring. I'm still in that research zone. It's going to be a mix of a lot of stuff. I definitely want to get in touch with the traditional side of it. I've never done it and it's a part of my history. Irish music is the first music I heard.
"I don't find the music industry particularly supportive," she said.
Still, she couldn't put together a record by herself. That's why she brought in close friend Liz Nistico, from pop band Holychild, to direct all of the art for her album, including the video for "Drink About You," which was filmed on-the-fly in the wilderness of the Angeles National Forest.
"She's really a jack of all trades," Nash said. "This record has been quite a challenge to get together, and get out. I just wanted … to collaborate with someone else who I really trusted. I wanted to make the artwork feel like it made sense together, too."
The acting career started to come together around the same time Kate Nash was working on Girl Talk. She acted in the 2013 film Powder Room, with Sheridan Smith, as well as a few others that didn't create any noise. Then in 2015, she was cast in a pilot for an HBO show about the Salem Witch Trials.
The pilot was not picked up, but producer-writer Jenji Kohan liked her performance and invited her to audition for another role the following year.
Q&A
Do you have any favorite Bay Area memories?
I love San Francisco. My mom's cousin lives there, so I've actually visited San Francisco a lot in the past few years. I like driving up there and staying with family. I've spent the last few Christmases there. I would love to live there one day; I know it's so fucking crazy with the rent; I love the parks, I love the neighborhoods.
"The ad said something like, 'Spandex, glitter, wrestling.' I was like, 'Fuck, I want that so bad. That sounds like my dream job,'" Nash said. "I got the audition for it and worked hard to get the role. I got the role two weeks before I had to fly out to wrestling camp."
Her character, the spandex and suspenders-wearing Brittanica, is on the outside a ditsy blonde, but her many layers are revealed over the course of the season. The role is sure to open up more opportunities for the actress, and she plans to take advantage of them, pursuing more acting roles.
But first, she needs to survive her busy summer.
"It is a little bit daunting … because at the moment I'm going from wrestling, to shooting, to touring, and it's kind of crazy," she said. "I'm realizing I need to carve out some personal downtime more."
Follow Roman Gokhman at Twitter.com/RomiTheWriter and RomiTheWriter.Tumblr.com.