Tiny Desk Contest winners Tank And The Bangas take a victory lap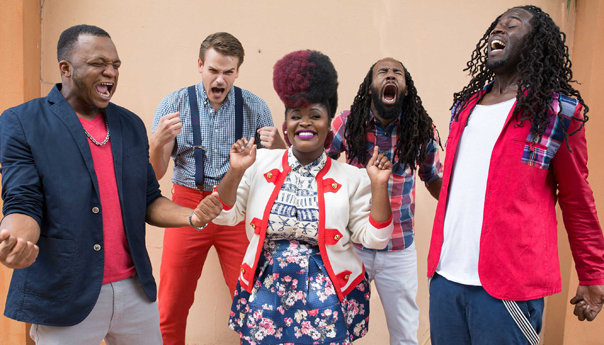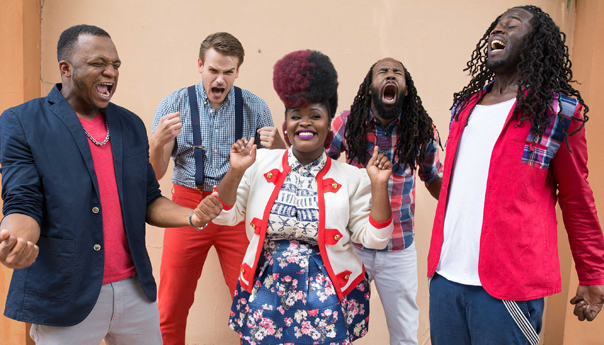 AZUSA, CALIF. — In 2005, Tank And The Bangas frontwoman Tarriona "Tank" Ball was forced to leave her school, family and home in New Orleans' 8th Ward. When Hurricane Katrina made landfall, her neighborhood was submerged under 20 feet of water. Family members who did stay behind had to be rescued from rooftops. Then a senior in high school, she had to move away to Indianapolis for one year.
Tank And The Bangas
12 p.m., Saturday-Sunday, June 29-30
High Sierra Music Festival,  Quincy
Tickets: $95.50-$210.75
"My life was literally upside down and changed forever," she says, a little tired from a delayed flight but in good spirits. She sips water as we speak at the Lagunitas Brewery in Azusa during a stop on her tour as the winner of the 2017 NPR Tiny Desk Contest. "It was a blessing and a curse, because without the storm, I would never have met these people who are so richly involved in my life today."
It's been reported that one in three African-Americans has not returned to New Orleans. The devastation, especially in poorer areas, is still apparent even after 11 years and much rejuvenation. Ball, however, could not wait to return.
"I couldn't wait to see my home," she says. "There is nothing like the culture in New Orleans, nothing like the people. You want to see how your room looks. Your house. Are my neighbors back? Is my school still standing? Will I see one of my childhood friends that I've known my whole life?"
It was after the storm that she received a call from a friend urging her to take part in HBO's spoken-work contest, Brave New Voices. Ball had written poetry since she was 10. The upheaval left her without any headspace to be creative. She was hesitant.
"I didn't feel like I was ready," she says. "I hadn't written anything in a while. But he was like, 'Come, just come.'"
When she got into the group, it set her life on a different path.
"I met these people that sung and wrote poetry; we had this vibe that was just natural—kismet," she says. "They showed me what hard work was; that if you worked hard for something, you can get it. They were called Team SNO; Slam New Orleans. And when we won this big national competition, I knew then what I wanted to do: Something where I could combine the music and the poetry for life. After that, I started meeting these boys and girls."
The "boys and girls" are her band The Bangas, who formed in 2011. She first met musical director and drummer Joshua Johnson when he helped transcribe her original music so that varying musicians could easily play for her. At a Nina Simone tribute, she met keyboardist and bassist Norman Spence. Spence introduced her to saxophonist and flutist Albert Allenback, as well as bassist Murell Burkett. At college, Ball met vocalist Angelika "Jelly" Joseph.
"I wanted to make music. I wanted a band. I wanted an album. I never called out for these things so when I did, it surprised me that it just kept coming like this," she says, snapping her fingers.
Their sonic interplay filters jazz and funk references to suit Ball's wandering chameleon-like vocals. At any point in a song, she can go from soulful diva to bouncy like TLC's Lisa "Left-Eye" Lopes, then adorable Disney princess, and back to her roots as spoken-word activist. Her effervescent stage presence never wavers. As a band, Tank And The Bangas are singular, defy boundaries and evoke an infectious joie de vivre.
Bob Boilen, the host of NPR Music's Tiny Desk Concert, watches between 400 to 600 bands live, every year.
"They are like nothing I've ever seen before," he tells me. "You know immediately when you see a band like theirs! [But] first, you do have to make it past the 6,000 others."
Ball still can't get over her band winning NPR Music's Tiny Desk Concert. Since getting the news in March, Tank And The Bangas have been touring nonstop; selling-out shows and appearing at festivals like Bonnaroo, ID10T and the upcoming High Sierra Festival.
"We've always been busy and did our thing but winning this competition has sped everything up," she says.
They have fans in artists like Norah Jones, Chance The Rapper and Tiny Desk Contest's first-ever winner, Fantastic Negrito.
"People are so excited when we go to places we've never been, like Portland, Oregon," she says. "They were so lit. Petaluma; people singing the songs, they're excited! That's the best part."