BottleRock: The Wrecks are the go-getters rock music needs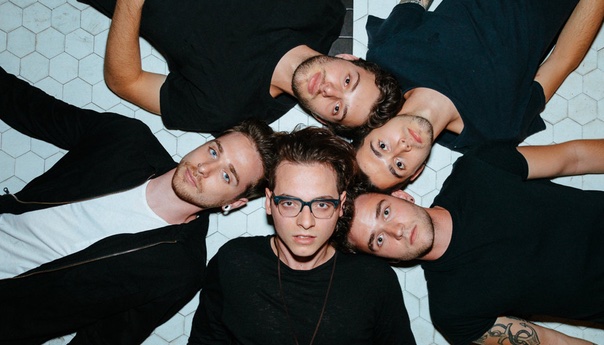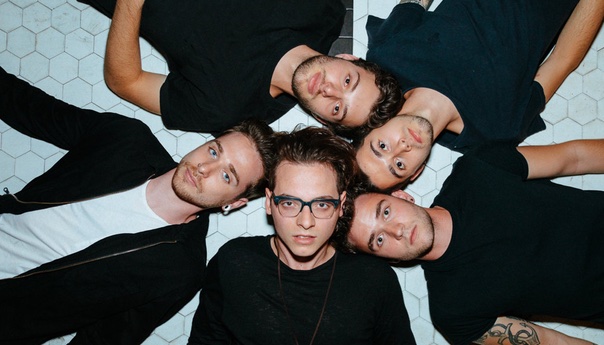 A band's success requires skill, work ethic and a couple of lucky breaks. All three propelled The Wrecks into festival circuits with only two EPs under their belts in as many years. Frontman Nick Anderson, bassist Aaron Kelley, guitarists Nick Schmidt and Westen Weis, and drummer Billy Ninety never predicted they'd end up playing BottleRock when they attended the festival back in 2016.
"We slept in our van all three days without showering, and just spent the weekend enjoying the music … and a lot of interesting moments, legal and illegal," Anderson said of the band's first BottleRock experience. "The fact that we're playing BottlerRock two years later after being a band for only two-and-a-half is blowing all of our minds."
The Wrecks' first time at the festival came just after their first tour—a season marked by a voracious desire to grow. Anderson remembers recording their 2016 debut EP, We Are the Wrecks, as soon as the opportunity knocked.
"The EP was the product of us sneaking into a studio when the owner was out of town," he said. "We found a key under the mat, and spent two days making it. We mixed ourselves and put it out to the world, and the single 'Favorite Liar' ended up helping us get tours and radio play. We did it DIY without anyone's help."
While the "Favorite Liar" put The Wrecks on the map, it's hardly the stylistic marker of the band. The L.A. quintet treats all of its songs like a potential breakout single, giving each one unique flourishes. Anderson's own songwriting process holds basics and arrangements in equal importance.
"It's not just lyrics and chords," Anderson said. "It's more like, 'when does the guitar come in? Where is it in the mix? How does it make you feel because of how loud it is?' We produce our own music, so the recording process is just as important as writing the music."
Unlike contemporaries who first record with laptop microphones and upload directly to Bandcamp, The Wrecks refuse to compromise on any aspect of their output. Anderson remembers how he and his bandmates spent months trying and failing to perfect a mix of their original songs.
"We're glad we took the time to realize our vision, because some of those old mixes definitely didn't have the right impact," he said. "Sometimes you feel like you could have done better, but that's the risk you take producing your own music. I would rather bet on ourselves than on another producer, so we can grow and learn together with every song."
The Wrecks scrapped a nearly complete "radio friendly" version of their second EP, Panic Vertigo, in order to make it on their own terms, with a hard-hitting rock and roll approach. With so many rock bands jumping onto the bandwagon of synthetic nostalgia, a band that refuses to apologize for loud guitars and pounding drums comes as a pleasant surprise.
Without bogging themselves down with esoteric experimentation, The Wrecks' catchiness is instantly recognizable. Anderson said that the sticky hooks and anthemic choruses he writes stem from a genuine love of the accessible side of rock rather than the genre's eccentricities.
"We're not afraid of a big catchy chorus—we like that stuff," he said. "We want our music to resonate with people emotionally."
Whether it's their high-energy performances or their no-frills lyrical content, The Wrecks work toward creating their own specific niche. Anderson's lyrical approach reflects this unabashed attitude. He sets out to tell unflinchingly true stories. In fact, he doesn't believe he's even capable of writing something that he didn't experience himself.
During their meteoric rise in the West Coast rock scene, The Wrecks have remained grounded due to their continued emphasis on authenticity—a balance of ambition and self-awareness perfect for their BottleRock debut. The excitement of providing others with the experience they enjoyed themselves goes without saying, especially considering the fact that they'll be sharing a bill with the Killers, who have inspired both The Wrecks' chosen style and their attention to nuanced production. Playing the same festival as the band that was so  important to their musical development as itself an accomplishment.
For all the possibilities open to them, Anderson and company maintain a mutual understanding that their progress joins happy coincidences with their constant willingness to put in the effort necessary to bring themselves to the next level. 
"It's a testament to where we are as a band for us to play these festivals with bands that are the reason why we started our band," Anderson said. "Seeing both our names on the same poster is surreal, and we're excited to go through a festival season and be surrounded by our idols."
Follow writer Max Heilman at Twitter.com/madmaxx1995.