Tim Booth of James looks for home, hope with new record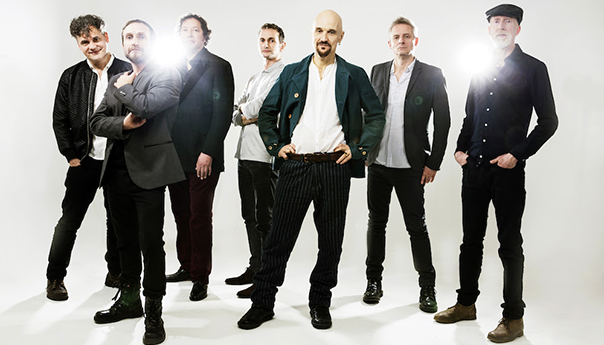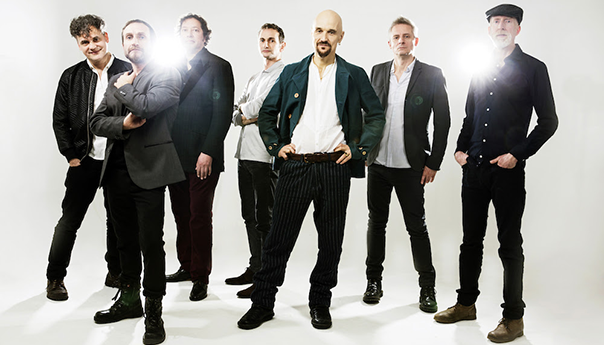 By the time Manchester rock band James wanted to make a video for "Coming Home (Pt. 2)," off their new album, Living In Extraordinary Times, Tim Booth and his bandmates had run through all of the money their label had allocated for the record.
Booth, 58, had a plan to create a fancy animation, but the whole idea was scrapped. He says this rather matter-of-factly. The band, best known for 1993 hit "Laid" and 1989's "Sit Down," has overspent on all three of its previous records, including 2016's Girl at the End of the World. A line was drawn in the sand, which left the longtime frontman having to scrape together what he could for a video for what is a highlight on the new record. It's also why the band doesn't have the money to tour the U.S. for the time being.
"Coming Home (Pt. 2)" is a sort of continuation of a song Booth wrote in 1989, about the bittersweet taste of success at the expense of being away from family. His next idea was to record the video on-the-cheap, using the medium of screens and FaceTiming with his child (an actress in the video, a son in reality). In the video, which he made with director friend Leif Tilden, an anxiety-ridden Booth wishes he could break through the screen to be there for his daughter, while her life moves on.
"How'd you get so tall/ You were born to soar/ Love you when I'm gone," he sings as his lips quiver. In the middle of the video, the image freezes.
"The idea of the glitch; I got that overnight in the bath while [Tilden] was editing it," Booth said in a call last week from his home in Los Angeles. "Everyone can relate to the frustration of that moment when FaceTime or Skype breaks down on you when you are trying to have a deep conversation with your loved one."
The song was actually a holdover from the Girl at the End of the World sessions. James originally took the song to frequent collaborator Brian Eno for some of his magic, who recorded some pieces on the keyboard.
Q&A
What are your passions outside of music?
Tim Booth: I've been meditating since I was 21. … Also, I teach movement; taking people into a meditation state [and] also trance state, through dancing for hours. I'm a trained therapist. These things excite me. Like, how do you change a human being? I think as we get older we realize how fixed we are, and how robotic some of our behavior is due to the upbringing and pattern cycles of generations of genetics. I am always fascinated by the people on the cutting edge of how we can transform. If we want to survive, and if our kids want to have a planet, then we have to do it quickly. So I'm, I've always been interested in those things, and they feed me all the time in my writing.
Michael Pollan, Noah Harari; those are the people I'm reading and listen to and have been inspired by. The author David Mitchell, Cormac McCarthy—there is some amazing people in this world who just take your breath away.
And, you know, I love Westworld and Game of Thrones, like everybody else. I think The OA was a phenomenal piece, and probably my favorite the last number of years. I think Netflix is trying to change the consciousness of the planet in a really positive way. I am really pro-Netflix at the moment. The documentaries on there are pretty mind-blowing. The 13th is quite astonishing, I think, and the ultimate documentary on racism.
What types of music inspire you?
Tim Booth: Everyone assumes because we're an indie band that I listen to indie music. I don't really listen to indie music. I listen to Regina Spektor, and Surfjan Stevens and lots of dance music. I dance for hours every week. I teach movement as well, teaching people going into trance state. I think Beyonce's last record was genius, and the Childish Gambino video [for "This is America"] is obviously one of the best videos I probably ever seen. I got quite eclectic tastes that don't necessarily come out in James, because everybody in the band has different tastes.
"We knew these pieces were great, but we couldn't integrate them into the song," Booth said. "They were very strange pieces. That kind of thing in the beginning, 'baba dap, baba dap,' all that bit in the very beginning, that's Brian."
The new record was produced by Charlie Andrew (alt-J, Wolf Alice) and up-and-comer Beni Giles. Booth credits Andrew for figuring out how to make the song work. A drummer by trade, Andrew came up for the drumbeat, which tied everything together.
Sonically, Living In Extraordinary Times is the heaviest, most percussion-driven record James has made. Andrew and Giles, also a drummer, had a lot to do with that, Booth said. But James was already heading in that direction.
"The last two records we really focused on grooves and drums," he said. "Jimmy [Glennie]'s bass got dirtier and more sexy."
As the band was writing "Hank," Booth asked Giles, then an editor for the album, to have some fun and mess up the song's rhythms.
"It was too straight. We were keeping it from the record company and management because we knew they would jump on it as a single, and we thought it was too obvious.
"Then we gave him 'Heads,' and he really fucked that one up, in a really good fucking way. That is probably my favorite song on the album."
After that, Giles became a co-producer on the record, while Andrew oversaw the entire project.
"The pair of them were like pigs in shit, really," Booth said. "They were like two drummers having a fantastic fun with messing around."
Part of the reason the album went over budget was the number of songs James wrote and recorded. Booth wanted to turn the material into a double album but got outvoted by his bandmates.
Instead, the band preceded the record with an EP, Better Than That, in the spring. The deluxe edition includes three additional tracks. Booth doesn't think of them as B-sides.
Living In Extraordinary Times, the band's 15th studio album, was influenced by the contrast of the terrible things plaguing the Western world, as well as the people and things that provide a glimmer of hope. Booth takes a direct swipe at Donald Trump's America on two songs, including "Hank." "Democracy sells easy/ NRA high-fives/ Orlando, Sandy Hook and Columbine," he sings. The song includes a line about "white fascists in the White House."
"I've only written eight political songs in my life, out of 250. It is not a genre that I am a big fan of," he said. "When I started writing lyrics on this album, Trump was coming in power, and he was nearly on every song. … He's like a black hole that sucks life out of everything."
Q&A
Booth lives next to Topanga State Park, near Santa Monica. He has a passion for nature and wildlife, but his profession often confines him to studios, tour busses and clubs.
How does you balance the two?
Tim Booth: For example, last week we hired a farmhouse in Yorkshire Dales, which is one of the few areas in England that's really empty and full of wildlife, and not many people. We wrote new songs there about eight, nine days in these mountains, [while] watching the rabbits, the sheep and the kestrel. When you are in a tour bus, you're in a tour bus. But in the past, we diverted tour buses to redwood forests when we toured America, to get that kind of antidote.
But the majority of the album is hopeful. Booth took his 12-year-old son to the L.A. Women's March, where he saw 750,000 Americans, led by women, protest peacefully without violence.
"It was witty, it was fun, it was a carnival, and it was hopefully the future," he said.
The record was inspired by the people at that march, by the Black Lives Matter movement, by the Parkland, Florida high school students fighting gun violence, and by writers like Yuval Noah Harari and Michael Pollan.
"I think we're living in amazing times where there are equal medicines to combat the poison that is going on," he said. "The album reflects that, I hope."
Follow editor Roman Gokhman at Twitter.com/RomiTheWriter.