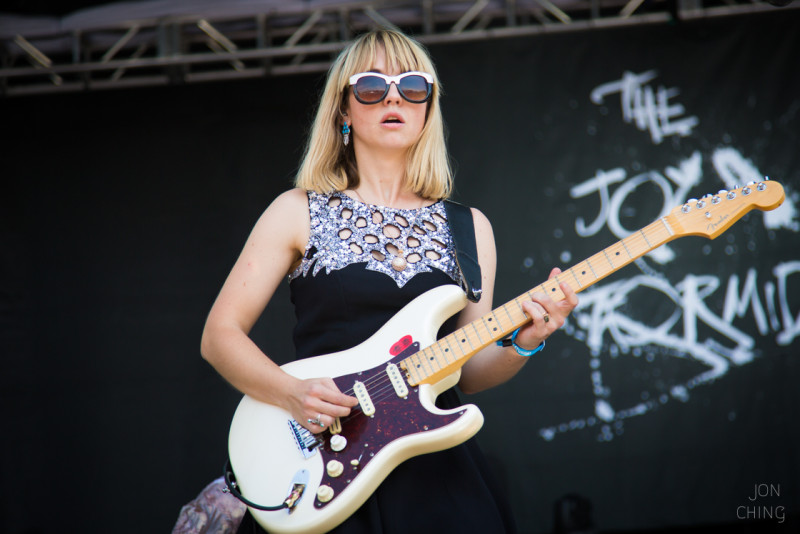 Interview: The Joy Formidable finds solace in separation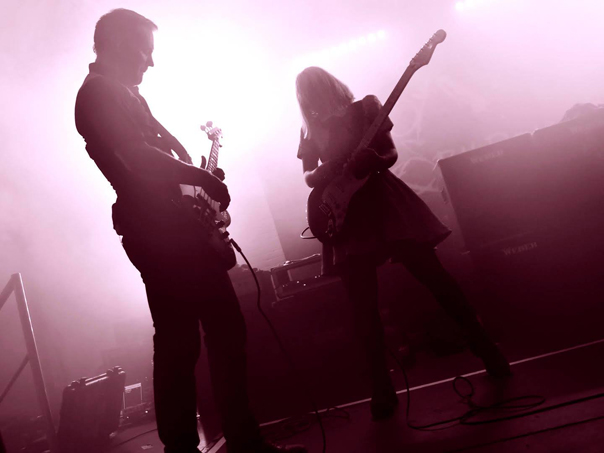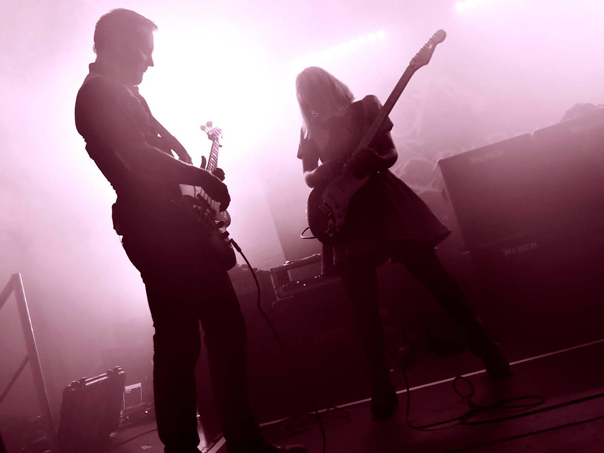 Even as Welsh rock trio The Joy Formidable was writing Wolf's Law, their 2013 sophomore album, vocalist-guitarist Ritzy Bryan and bassist Rhydian Dafydd could see their romantic relationship crumbling. Like a premonition, their songs at the time spoke of a relationship breaking down. The break-up took place on the subsequent tour. It rattled the trio, which includes drummer Matt Thomas.
"But, I think, even before it happened we reconciled with the fact that we had a bond and a friendship," Bryan said. "Because music came first. We weren't a couple when we first started making music together. We've always kind of been driven by the bond on the creative side of our relationship. We've both come to terms with the fact that we were better off not together. We're very open and we're very solid. All three of us are."
KONGOS, The Joy Formidable
8:30 p.m., Thursday, Oct. 27
The Regency Ballroom
Tickets: $30.
The Joy Formidable survived, and Bryan said there was never any doubt in the band members' minds that it wouldn't. But the break-up of Bryan and Dafydd set in motion a new course for the trio; one that included coming closer to family, starting a new record label and studio, and a third album, March's Hitch, that subtly addresses the turning point in the songs and the title itself.
"'Hitch' embodies a sense of freedom, a journey," she said. "There's a lot of movement. It gives you the feeling of being alive (and) that feeling of being on the road and hitching a ride. You're not always knowing where you're going. I think there was an expectation that maybe (changes) would sink the ship.
"Really, we feel the closest that we've ever felt on lots of different levels: Musically, individually. We felt really alive making it. So the joke is that it's gone with the least 'hitch.'"
After concluding the Wolf's Law touring cycle, and the break-up, Bryan returned to Wales and moved in with her father, whom she had not seen in three years. Her parents had gone through a messy divorce that tore through her whole family and ended several relationships. Around the time of that album, she lost both of her remaining grandparents.
Those events helped speed up the healing process for the family, after she and others realized life was too short to hold on to grudges.
"Fighting and bad blood is ill for the calm of the soul," she said. "Learning to put some grievances aside, feel better and coping with some of the depression that's always kind of been a part of me since my youth—I feel like you want to make some headway and live life better and closer and not let things get in your way."
Wolf's Law was written, primarily, on the road while touring their 2011 debut smash The Big Roar. The band had spent a solid six-plus years on buses and stages between the two, and were ready to reclaim their lives for a bit. Before writing the follow-up, Bryan built a new studio as an annex to her childhood home.
Having their own space to write and record reenergized The Joy Formidable and reminded them how they first made music together. But those 12 months were not a relaxing break from the lives to which they had become accustomed. In fact, it was a busier time than ever for all three.
Between building the studio and writing, the band was also starting its own independent record label, which Bryan calls a Welsh collaborative. They decided to leave Atlantic Records despite not having any true bad experiences there. They had produced their first two records themselves anyway, and decided to increase their autonomy and self-sufficiency, Bryan said.
"We've always been at the helm of everything we've done, creatively. "Even without those two records in-conjunction with a big major, we still look back at that time and know that we were creatively at the helm, that we did things the way that we wanted to do things. But … occasionally it is harder and more bureaucratic; less fun."
Hitch does not swerve out of the band's fans' comfort zones. It retains Thomas' smash-mouth percussive assault, and Bryan's killer guitar licks and her operatic vocal delivery. But like Wolf's Law discreetly foretold of a break-up, Hitch is an album about the band regrouping and coming out stronger on the other side.
The songs are fiery and on the offensive. While the album lacks a unifying hit like "Whirring," it is much fuller and varied than its predecessor. Songs like "Running Hands With the Night," "A Second in White," and "Radio of Lips," pack a serious punch. Other like "Liana" and "The Brook" provide enough to brood over," and the Dafydd-sung "The Gift" enters Brian Eno-esque experimental territory.
The album clocks in at one hour, six minutes, and took took longer to make than its predecessors. The band felt at peace with that and concerned themselves with getting it done right, not fast.
With their own label, they wanted to have complete control over how they interact with their fans. Having a label along with a studio will allow them to produce and release the work of other musicians.
"Absolutely, we'd love for it to become something that has a life outside of just The Joy Formidable," Bryan said. "We love the collaborative side of music. We've always felt that it's helped us a lot in our careers; bands sharing music and championing. It's a big part."
Follow Roman Gokhman at Twitter.com/RomiTheWriter and RomiTheWriter.Tumblr.com.