Weezer's Brian Bell taps into hooky heartbreak with The Relationship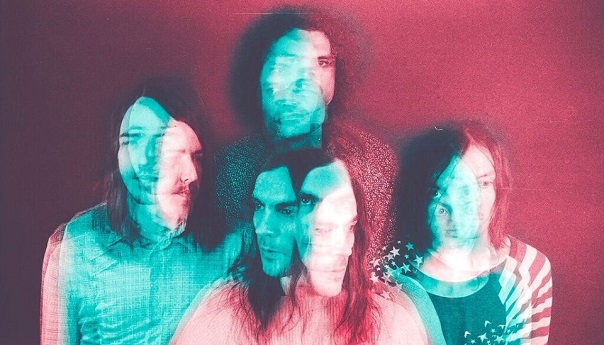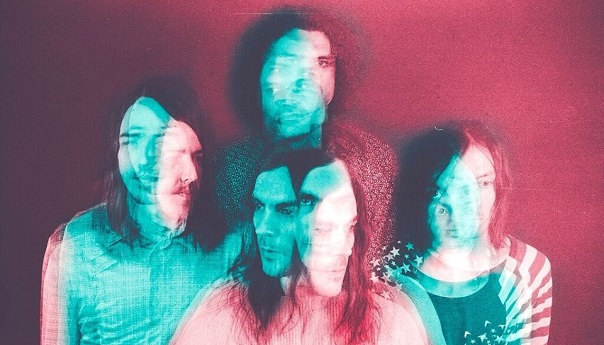 Brian Bell is certainly no stranger to a music festival stage. With Weezer, the guitarist and songwriter headlined dozens of festivals all over the world. However, when his new band, The Relationship, took the stage at Austin's Sound on Sound Fest earlier this month, it was the first performance of the kind for the group.
"Since we've never played a festival before, I was trying to tell them, it's kind of like the movie Gladiator. Russell Crowe's character says, 'Whatever comes out of these gates, we've got a better chance of survival if we work together,'" Bell says, laughing. "You don't know what's going to happen. All we can do is trust in the music and that everything's going to be fine."
When a mid-set technical issue robbed the audience of a "cool bass lick" from Jon LaRue (also of The Strokes), Bell says there was no hesitation about bringing the show to a halt.
"Sometimes technical difficulties humanize everything," he says. "In a way, it brings an audience in more. It kind of breaks the fourth wall. Maybe that's good."
Those imperfections, he argues, are what help make a performance memorable. Bell complains that far too many bands rob themselves of those moments by supplementing their live shows with pre-recorded tracks. Having tested it once in rehearsal, Bell says he decided almost immediately that it wasn't going to work for The Relationship.
"It just didn't feel authentic this way. And so what? Live music should sound different than the recorded music. With pre-recorded music, it's sort of phony and there's no room for what makes rock 'n' roll great: the danger. There's no danger anymore," he explains. "Musicians should feed off each other. We're this unit. A song should change every time we play it."
Just as the songs morph over time, so has the band's lineup. Started back in 2006 by Bell and Nate Shaw, The Relationship released their first full-length album in 2010. The band has since replaced Shaw with Brandon Graham on guitar and added Justin Goings on drums.
"I really just wanted a band of friends. I wanted something to do that was fun," Bell says. "It is a luxury to be able to do this, to find the time to do it. As long as it remains fun and not a chore and we're still loving what we do, we'll continue to do it."
The Relationship is currently working on a new album for 2017. If the tunes the band performed at Sound on Sound are any indication, the group's sound has evolved from Weezer-like alt-rock to vintage power pop. The set was packed with melancholy and romance, as Bell blended heartbreaking confessions and hooky melodies on songs like "Without Me."
"'You're going to be fine without me,'" he says, explaining the realization that led him to write the song. "This person is fine without me, not me fine without you. I'm not fine without you. I fucking want you. That's what I'm saying. I want this person, but they're OK without me."
Bell acknowledges the tone of the new album, as well as the band's name, is the result of a breakup.
"They're all emotional, but this one was especially emotional and that's what started the band. It was like, 'At least I have this. At least I have a platform to get my feelings out,'" Bell says. "You just hope that other people relate to it and have gone through a similar thing. That's all a song is to me; the capturing of the essence of a feeling. If you've done that, you have, at least, the basis of a good song. If it doesn't have that, it's really kind of bullshit."
As resolute as Bell appears to be about the music he creates, he's far less certain about the band's plans beyond that.
"We'd love to tour, we don't have any plans to do it, though," he says. "I want to make sure this band remains fun and enjoyable and it's not an arduous endeavor for people, especially me."
Since it's unlikely you'll catch the band on the road, the upcoming release may be the only opportunity to hear The Relationship in the near future.
"We have something very special ready for people," Bell says.
Follow journalist Brandi Smith at Twitter.com/BrandNewSmith, Facebook.com/BrandiSmithTV and BrandiSmith.me.