Chicago's Xoe Wise celebrates feminism, explores producing on forthcoming album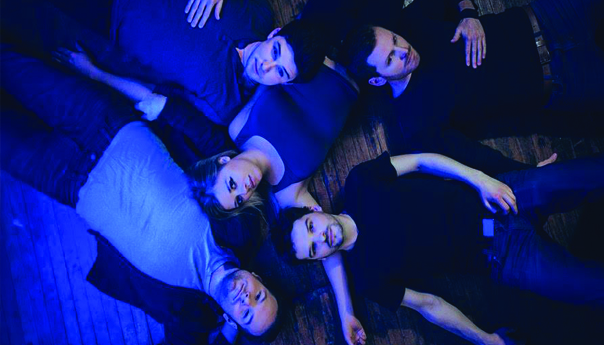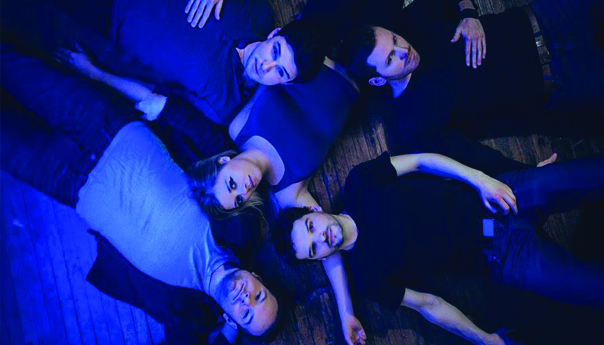 While she rolls through the questions like a champ, Chicago singer-songwriter Xoe Wise expresses frustration that she's still being asked questions such as "What is it like being a woman in rock?" The 27-year-old says she'd like to see a day when the music industry and society has moved past all that.
"We're just not there, so I can't say, 'Oh, I want to forget about it,' when it just still feels like a problem," Wise says. "I think bringing it up is really important right now. We have to talk about it because it is a problem."
She says her feelings about feminism and women are clear on her forthcoming album, which doesn't yet have a title or release date. As a sample, the single "Dollhouse" tackles the feeling of women being confined and not feeling comfortable in their own skin.
The song is a dose of electronic rock, a bit young Juliana Hatfield meets Metric, according to this RIFF review of the tune. Its chorus is unconventional, largely lyric-free.
"The 'woohoo' guided me as far as what I wanted to say," Wise says. "'Woohoo' symbolized that feeling of celebration and escaping from whatever it is that's not very 'woohoo' in life."
"Dollhouse" is a leap from Wise's previous recordings, which gravitated more toward folk. She describes her folk period as a time when she was trying to figure out how to make music and express herself, while being in denial about some things in her life.
"Looking back, it almost sounds creepy when I listen to the stuff I was writing. I know I wasn't actually that bubbly," Wise explains. "On my newer stuff, I think I was just more in touch with how I actually felt about things, and not only in my life, but the world."
Part of that evolution can be attributed to the band's guitarist, Steve Stone, she says. Wise had started to work on a more electronic sound, which she blended with Stone's rock sensibilities. She wanted the sound to be louder and heavier than her four previous releases, which include two EPs and two full-length albums. It helped that, as a musician, she feels more comfortable being involved in the process.
"This album was easier because I knew what I wanted. I knew how to do more; I knew how to actually make the demos and samples. I can reconstruct and edit a guitar part into what I meant and can also sequence drums," Wise says. "It was also a more difficult album because I felt more like a producer in it."
Music has been a part of Xoe Wise's life for almost as long as she can remember. Growing up in North Carolina, she recalls having instruments around all the time, including her father's guitars and what she remembers as a "really out-of-tune piano."
Living on a farm, Wise's first audience—and inspiration—came from the animals that shared her family's property. She says she and her younger sister once wrote a song about a sick baby goat.
Her first time performing with a band came when she was 8 or 9 years old  and was enlisted as a triangle player for a local Zydeco band.
"I haven't touched the triangle in a while," she laughs. "I don't know if I could pick it up again."
When she was just 17, Wise ventured from North Carolina to the Midwest, following her heart. She started playing open mics while in East Lansing, Michigan. After meeting a producer in Chicago, where her godmother also lived, she decided that was her next stop.
"There are some amazing things happening in Chicago. The collaborative improv and music scene here is really, really cool," Wise says.
That scene is what helped connect Wise with her bandmates. She met Stone at a songwriter night, guitarist Pat McKillen at a Sofar Sounds show and her drummer and bassist (Max Schreffler and Dan Zima) through another project: Kinky Love.
"It is a release just working on music with everybody, but it's also such a puzzle," Wise says. "That puzzle can make me anxious sometimes because I like so many genres, and I love experimenting. It can be stressful, I guess, but I'd still say music is more of a release for me."
She says she's already working on new songs, which will be released after her upcoming album. Her message and mission, Wise says, are becoming more focused as she grows more comfortable as a singer-songwriter and producer.
"I want to speak out as being a feminist in music, and I also want to make good rock music," Wise says. "It's been interesting as a woman in music."
Reporter Shane Johnson contributed to this story. Follow Johnson at Twitter.com/shanejohnson14 and Instagram.com/thehurra. Follow senior reporter Brandi Smith on Twitter, Facebook and BrandiSmith.me.