Noise Pop: Girlpool on storytelling and breaking in a new sound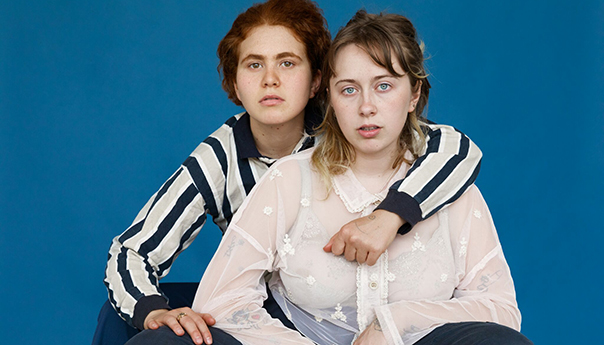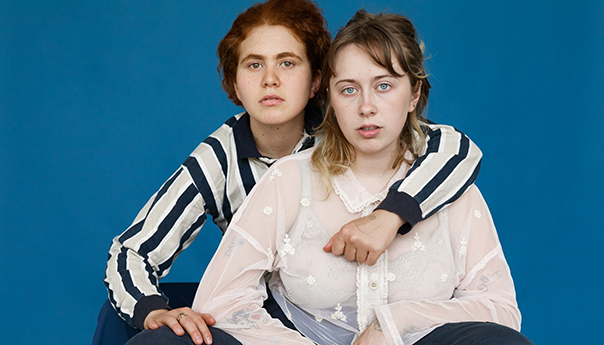 As Girlpool, best friends Cleo Tucker and Harmony Tividad transform everyday moments into whimsical, folk-punk melodies that not only peek into the duo's tight-knit universe, but also often hit close to home.
Girlpool
Field Medic, Rose Droll, Special Explosion
8 p.m., Wednesday
Great American Music Hall
Tickets: $18-$20.
On debut record Before the World Was Big, Girlpool looks back and in between the lines of growing up. Scenes of neighborhood walks, picking up an old photo and incense burning carry more meaning than they did before. Whether reminiscing youth's innocence or retracing schoolyard anxieties, every song features just Tucker on guitar, Tividad on bass and their harmonizing vocals. It's a simple setup, but it gives the duo's nostalgic tendencies an intimate glow.
Powerplant, Girlpool's 2017 release, opens in a similar manner with "123." After some soft, melancholy guitar-picking, hushed vocals count off into a tale of a rocky relationship: "One, two, three will you list it off to me?/ How you're sorry you feel weird in a jubilation dream." Suddenly, drums come in; it's the instrument's first-ever appearance in a Girlpool song. Though new, the addition feels natural. Powerplant goes on to explore fuller sounds, mixing in both percussion and noisier riffs with the pair's usual quaintness.
Girlpool has just set off on its winter tour, which includes a stop at this year's Noise Pop Music Festival. In anticipation of their performance, we connected with Tucker by email to discuss the duo's old haunts, new sounds and everything in between. Even online, the vocalist-guitarist spoke in stories that had a songlike ring to them.
RIFF: What are you looking forward to most about playing Noise Pop?
Cleo Tucker: I love being in San Francisco. I used to drive there when I was in high school with my friends. I grew up in Los Angeles, [so] I guess I sort of hold it close to my heart as somewhere that's very spontaneous and beautiful.
From the previous times Girlpool has played in the Bay Area, was there anything that stood out to you about the scene or anything particularly memorable?
We have a lot of friends who play music that live in the Bay. The community seems cool, although I haven't spent tons of time there. A friend of ours was living at the Maximum Rocknroll office space, and we spent a little time there once while we were on tour. That is a cool memory—such a sick zine.
A lot of your lyrics find significance and emotion in small details and unique metaphors. Could you talk about your songwriting process and what kinds of things you're drawn to when writing lyrics?
I like to create a story out my feelings. I also really like analogies. It's like sitting in a feeling but at a different location. It feels like shape shifting.
You have talked about the importance of vulnerable softness and that you aimed for that in Powerplant. That vulnerability seems to show throughout Girlpool's catalog, but could you talk about how Powerplant might have been more pivotal in terms of writing, compared to your previous releases?
I think our previous releases are all very different, and so will [be] our newest release. I've spent time focusing on writing lyrics that were vulnerable, but I also enjoy exploring other types of writing.
On the musical aspect–I love how expressive your instrumental parts are. They always go so well with your lyrics, in a way that really allows listeners to see themselves in the stories you tell. Powerplant has more going on instrumentally. What inspired you to play with a fuller band sound for this latest album? Do you see Girlpool further exploring and experimenting with different sounds in the future?
Thanks! We've both made music that wasn't just bass or guitar our whole lives. The first couple releases was Harmony and I exploring what it was like to use a stripped-down setup. It was fun. We didn't set a timer for Powerplant [to] begin to use more instrumentation. We started writing those songs and knew what they needed until they felt complete, so we ran with them until we reached that.
Follow Chloe Catajan at Instagram.com/riannachloe and Twitter.com/riannachloe.