WHAT A WEEK: RIFF's Noise Pop in review
The Bay Area always gets a taste of festival season early with Noise Pop. Last week more than 100 performers of indie rock, pop and hip-hop overtook more than a dozen local venues, from The Fillmore in San Francisco to the Fox Theater in Oakland, The Ritz in San Jose, and a multitude of untraditional art spaces. With a bigger playing field this year, RIFF got all geared up and traded in sleep for seven consecutive nights of venue-hopping and live music. We hit up nearly 20 shows and brought to you the best, most and the fastest Noise Pop coverage in the Bay Area. Featuring photo galleries and reviews of indie rock pioneers Built To Spill, star hip-hop artist Ty Dolla $ign, local talent Jay Som and more, let us help soothe those post-concert blues and relive the fest all over again!
Built to Spill goes on a road trip to the past at the Fillmore — Halfway through their first song, "The Plan," it was clear the Boise, Idaho rock band wasn't stopping for anything. Built to Spill proceeded to play their fourth full-length album, 1999's Keep It Like a Secret, in its entirety. The group even threw in exclusive tracks only released on the vinyl issue, which was a treat. By the second song, "Center of the Universe," the sold-out crowd … was in full sing-along mode. Keep It Like a Secret is a powerful album, indicative of everything '90s music had to offer. Songs like "Sidewalk" and "Bad Light" exemplify some critical styles of the era through its math rock guitar riffs, slightly grungy breakdowns and an all-encompassing Northwest sound. Other tunes like "Time Trap" are classic late rock ballads of the time. — Piper Westrom
Bruno Major makes splashy SF debut — Something that is not evident on record is Bruno Major's guitar-playing abilities. He let that shine as well, at times, at The Chapel. His backing band held its own throughout the night, but Major shined every time he held the spotlight on his own with either a guitar or keyboard. His set consisted of the songs that comprise the songwriting project, an album called A Song For Every Moon, including the hit "Easily."  His lyrics painted vivid pictures of heartbreak, love and longing. More impressively, he covered John Coltrane, showing off some fancy fretwork. — Jane Hughes
Enter Shikari swerve through 'pitch and rhythm' at Slim's — Dapper-dressed singer Rou Reynolds and his bandmates, Chris Batten, Rob Rolfe and Rory Clewlow, kept the audience on its feet, both literally and figuratively, as a small sea of moshing fans opened up halfway through Enter Shikari's set and grew in intensity through to the end. The band kicked things with with "The Sights," one of the most pop-friendly, melodic songs off 2017's The Spark, which also happens to be its most accessible album to pop fans. Next the quartet changed course with "Solidarity," a more traditional Shikari song off 2009's Common Dreads. And in this case, traditional means "not at all ordinary." The song starts with an electronica intro before diving into heavy guitar-led scream-along. That began more than an hour of genre-swerving that carried on from song to song. — Roman Gokhman
Amy Shark turns Wednesday into upbeat 'Weekends' — As the house went dark, all eyes were fixed on the artist in the Adidas windbreaker making her way to center stage. Her band members was tucked so far into the back corners of the stage they were hardly even noticeable. "Why the hell do I live in Australia when I get so much love here?" she said following the first song. She milked the audience for a bit more of a reaction before picking up a large Gibson guitar to play her next song, "Spits on Girls." — Nick Gumas
Girlpool brings 'jubilation dream' to life at GAMH — Then, the drums broke in and Girlpool's sound permeated throughout the venue like a heart flushed with emotion. This fuller set-up is relatively new for the group, with Powerplant marking the first release to feature more than just the duo's vocals, bass and guitar. But fans were all ears and more, nodding their heads to every rejuvenating pulse. — Chloe Catajan
WHY? explores new sound at the Fillmore — Immediately commanding the stage as the lights went out, WHY? started its headlining set with one of its oldest songs, "Bad Entropy," and garnered a thunderous cheer from the packed crowd. With music that walks the line between slam poetry and indie techno, WHY?'s set was full of electronic control boards, guitars and a bass so loud it shook the bottles at the bar. — Piper Westrom
Geographer brings the sad and the happy to the Independent — One of Geographer's strengths is his sheer variety of textures and arrangements, and as the lights went down, Deni's fragile, soaring falsetto was accompanied only by organ. The singer called for it to be even darker, saying he wanted it to be like when he wrote the song—a recent theme he's cited in interviews is the solitude of writing music, contrasted with the outwardness of performing it. Toward the end, the lights came back up and the band drove the song ferociously to its end. The next song featured a haunting cello solo from Joyce Lee, which was accompanied by a gritty guitar hook by Duncan Nielsen. Geographer's sound, as is often the case, is harder-edged and rawer live than on recordings. But with his incredibly slick and well-produced sound, it's actually a nice contrast to hear rawer, yet still rich and textured, versions of these songs. — Justin Allen
Caleborate turns Cornerstone show into family affair — "Can we turn up a little bit?" he said. It was a request the audience was happy to fulfill. The artist blended West Coast hip-influences and melody, and R&B into all of his tunes. His lyrics are nuanced and clever, pulling both from the world round him and his personal life. In between energetically bouncing from one side of the stage to the other as he sang, Caleborate expressed his gratitude to Noise Pop for having him. He went on to thank the Berkeley music scene for shaping him as a man and musician, and then gave his family members in the attendance a shout-out. Moved by Caleborate's sincerity, the crowd unleashed a cry of support that rung from the floor to the balcony. — Eli Batrez
Japanese Breakfast and Jay Som a great match onstage — With some artists, what you hear on the album is what you hear in concert. It's either because their songs are written to be played live or because it just works for both; there's little difference between the two. Others, however, rearrange songs for a live audience so drastically that it's sometimes hard to tell it's the same band. Thursday night's co-headliners at San Francisco's Gray Area, Japanese Breakfast and Oakland's Jay Som, definitely fall into the latter group. Backed by guitars, bass, and drums, both bands turned the ethereal sound of their album tracks into various types of concert-ready rock songs, and to great effect. — Daniel J. Willis
Rostam embraces the darkness on 'Half-Light' tour at Slim's — The group kicked off the 15-song set with the ethereal, "Don't Let It Get to You (Reprise)," the finale song on the solo album. That ethereal, almost mystical, vibe would remain for the duration. Anyone expecting a rock or pop set—this is the same man who mined gold out of the likes of Carly Rae Jepsen, after all—had to quickly change expectations. — Roman Gokhman
Bully's raw emotion strikes fans in the gut at the Great American — Reece Lazarus' catchy bass line on "Seeing It" was the calm before the storm. As Bognanno's vocals came piercing through the fuzzy guitars, she yelled out, "I didn't want to/ I should put this on you/ I quit seeing it in you." The delivery were pure, raw emotion. As Stewart Copeland (no relation to The Police) began drumming quickly on "I Remember," and Bognanno started screaming the song, the crowd came undone, and mosh pits broke out throughout the venue. People were flying at the stage in a surge. Bognanno, who somehow never missed a beat, continued to play without missing a note. — Rachel Goodman
Tune-Yards shows us that the future is now — We live in the future. Sure, people focus on the fact that we don't have flying cars, and that our hoverboards neither hover nor are boards, but if someone from the past saw the modern world, they'd be utterly blown away. Tune-Yards is a perfect example. Their show Friday night at Oakland's Fox Theater is exactly what 1985 thought concerts would look and sound like in 2018. From the heavy use of looping and synths to the chaotic ballet of tightly-choreographed robotic lights changing color on the beat, the set was a scene from a William Gibson novel come to life. — Daniel J. Willis
Carla dal Forno haunts the Starline Social Club — Dal Forno's sound is ambient and moody. It's a fascinating combination of bass and synth. Her voice is an ethereal, reverb-swathed murmur just above a whisper. Her set also included a dash of psychedelia, with lyrics that were introspective, personal and emotional, but delivered in a detached, matter-of-fact tone. It's music that makes you want to close your eyes and sway, and that's just what Dal Forno did all night long.  — Jane Hughes
Cuco melts hearts at Gray Area — As Cuco sang his popular 2017 single "Lo Que Siento," his enchanting stage presence, coupled with his effortlessly cool ability to sing a vulnerable song about his feelings for someone, enticed fans to actively participate by singing at the top of their lungs. Cuco's ever-expanding fanbase looked to transition from his English language songs to Spanish tunes as effortlessly as he did. The crowd reacted not only to his raw lyrics and delivery but also at his ability to blow on a trumpet. — Eli Batrez
Superchunk 'alive' and firing on all cylinders at GAMH — "Crossed Wires" had fans singing along and jumping in unison with the band. Bassist Jason Narducy led the way. He worked the stage and took command of the open space. In between songs, McCaughan and guitarist Jim Wilbur exchanged witty banter about the weather, the heat emanating from inside the Great American, joking that fans "sound great, but it could be better," and sharing a story about urinating on the venue's stage in the past when Superchunk played with Yo La Tengo. The lesson learned? Drinking water before playing is a huge no-no when songs are long. — Rachel Goodman
Real Estate delivers hypnotizing instrumentals at the Fox — Undoubtedly, the star of the show was the elongated instrumental breaks punctuating each Real Estate song. These instrumentals, enhanced by complex and colorful lighting arrangements, were entrancing, causing fans to become lost in the layers of ethereal instruments that build and evolve over the span of several minutes. The instrumentals were a sort of organized chaos that blurred the lines between what was improvised and what was a written portion of the song. — Grace Becker
Ty Dolla $ign dumps Trump at the UC Theatre — The Angeleno rapper (real name Tyrone William Griffin Jr.) kicked off his sold-out show with "Wavvy," "Saved" and "Blasé." He also performed his features in various other artists' songs, such as Fifth Harmony's "Work from Home," Post Malone's "Psycho" and "Or Nah" with Mustard, Wiz Khalifa and The Weeknd. During the 75-minute set, he asked for and accepted a joint from a man in the audience, and had the crowd raise their middle finger in solidarity against Donald Trump, as a projection worked through images of the war in Iraq, 9/11 and Trump Tweets. — Rita Anderson
The Features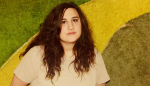 Palehound returns with A Place I'll Always Go — "I just reached a point where I felt like I was holding myself back by not being open. I was also inspired by other artists around me being open and personal and I realized how important that was to me. I played it safer with the first record, so the next time around I was, like, 'I really don't want to do that again.'" Story: Chloe Catajan
Enter Shikari's Rou Reynolds gets melodic, looks inward — "When things were getting big for us in Europe and elsewhere, it sort of frustrated me that America wasn't following in the same sort of ascension. But I've actually grown to love it, because it's really the only place now in the world that we get to play these kind of really intimate venues again and feel the kind of punk rock spirit that we felt back in Europe for so many years. Usually I find, after a while, you just want the other thing. So if we've been doing an arena tour, then I'll be thirsty to sort of get back into a sweaty, grimy venue again. And then vice versa. … I just feel really lucky that we get to have both of those awesome experiences." Story: Roman Gokhman
Ha Ha Tonka breaks from expectations yet again — "I think we're a rock and roll band that comes from the Ozarks. It's been a filter that our style of rock goes through. We like to play rock and roll music. We do lots of four-part harmonies. Brett [Anderson], our guitar player, is a good mandolin player. We have the best rock and roll piano player in the world, who can play the lights out of anything." Story: Daniel J. Willis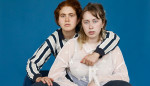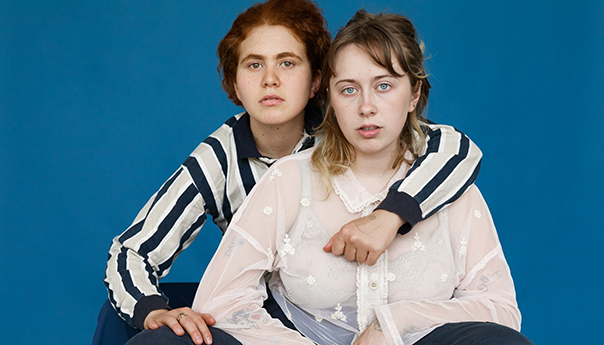 Girlpool on storytelling and breaking in a new sound — "We've both made music that wasn't just bass or guitar our whole lives. The first couple releases was Harmony and I exploring what it was like to use a stripped-down setup. It was fun. We didn't set a timer for Powerplant [to] begin to use more instrumentation. We started writing those songs and knew what they needed until they felt complete, so we ran with them until we reached that." Story: Chloe Catajan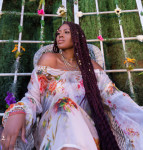 Iman Europe in an Oakland state of mind — "[Andre 3000] is just one of my favorite artists all the way around, all the way down to who he is as a human being. I like that he's recluse. I like that he doesn't pressure himself to put all this stuff out. He did such a great thing in music and in art, period. … Same thing with Erykah Badu and most neo-soul artists, when you think about it. They all take their time, do something extremely special to contribute to the world, and then they go and live their lives." Story: Roman Gokhman
Mister Heavenly's Joe Plummer on finding the magic again — "Boxing the Moonlight; it feels to me like classic songwriting, really. [There is] kind of a classic rock, drug-induced feeling to it. We were listening to a lot of '90s hip-hop, some krautrock and some '70s smooth stuff. It wound up being a collection of that. It's not like the last record, which was a little bit of a reference to doo-wop." Story: Daniel J. Willis.