WHAT A WEEK: RIFF's Noise Pop in review
The Bay Area always gets a taste of festival season early with Noise Pop.
Last week more than 100 performers of genres ranging from indie rock, metal and hip-hop overtook more than a dozen local venues, from The Fillmore and Rickshaw Stop in San Francisco, to a multitude of untraditional art spaces. RIFF geared up and threw sleep schedules to the wind for seven consecutive nights of venue-hopping and live music.
We hit up nearly 20 shows and brought to you the fastest, most industrious Noise Pop coverage in the Bay Area. We came back with photo galleries and reviews of sad-boy revivalists Teenage Fanclub, British soul and hip-hop singer MNEK, local talent Travis Hayes and more. Let us help soothe those post-concert blues and relive one of SF's most artistically diverse events!
Teenage Fanclub ages in reverse at The Fillmore — The members of Scotland's Teenage Fanclub were feeling old at 2019's Noise Pop Music Festival. But they shouldn't have been. "We only play venues that have defibrillators," founding guitarist and songwriter Norman Blake said at the Fillmore show Monday. Called "the best band in the world" by Kurt Cobain, Teenage Fanclub has been influential in the alt-rock scene for nearly 30 years. Blake led the band through a set of songs from throughout their extended career. — David Gill and Sean Liming
Charlotte Lawrence makes the most of an impromptu acoustic show — Eventually, the show ended with an a cappella singalong to The Killers' "Mr. Brightside" and "Just the Same," for which her mic and guitar were electrified. On the former song, Charlotte Lawrence pulled a fan up on stage to help her sing, then another, and another, and another. The show had turned into a barroom singalong, and to her credit, the majority of the room had remained engaged and singing to the very end. — Roman Gokhman and Sean Liming
My Brightest Diamond plays music counselor at Rickshaw Stop — There was something about the way that Shara Nova carried herself on stage, the way that her eyes moved across her face, the way she lifted her arms and her words that gave the impression she was mindful of the lives of the people in the room there to see her. She was both a performer and a trusted friend or, even, a therapist there to help concertgoers unload their anxiety or concerns on her. It wasn't an outward, obvious thing My Brightest Diamond declared or even asked. But it was definitely there, hidden behind her blend of art-pop and industrial songs. — Roman Gokhman and Jane Hu
Baths turn it off and back on again at GAMH — All of the bands on the bill relied on technology, and the gear proved to be both a help and a hindrance. But in each case, these artists were able to inject some humanity into the circuits and semi-conductors arrayed before them. The glitchy feel of Baths' frenetic songs, the polished fidelity of There's Talk's melancholia, the emotional intimacy of Wizard Apprentice and the synthetic sweetness of Briana Marela's pop all testify to what humans can accomplish with the help of technology. But of course the technical problems also highlighted the liabilities in our reliance on machines to make art. — David Gill and Gary Chancer
Albert Hammond Jr concludes another chapter at the Independent — Backed by a crisp four-member band, the Strokes guitarist felt loose and looked like he was having fun at the show, which was packed so tight that concertgoers seemingly had to climb the walls to find space. The band took the stage to audio of an overzealous TV preacher, after which the band leader took a moment to acknowledge fans, perhaps surprised at the turnout. The band then kicked into "DvsL," from the last album. The song, which shares a rhythm section pretty close to Jet's "Are You Gonna Be My Girl," was one of eight or nine from Francis Trouble. Hammond may be getting ready to turn the page, but the set didn't reflect this. — Roman Gokhman
MNEK, Raja Kumari showcase Noise Pop's diversity at the Rickshaw Stop — MNEK and Raja Kumari offered a double shot of international flair at their Noise Pop Music Festival show at the Rickshaw Stop Wednesday. The paring of the London singer-songwriter and Indian-American artist Raja Kumari was fitting for this year's festival, striving to push the limits of stylistic eclecticism—not only for their worldly influences but also for their songwriting prowess. — Mike DeWald and Sean Liming
SF rocker Travis Hayes debuts his new album at Bottom of the Hill — While playing never-before-heard songs can sometimes be a dicey proposition for an artist, the album debut show was a hit with the fans in attendance. The new songs leaned more toward the rock side of the folk-rock scale than his previous album, leading to an energetic performance. Hayes and his band are based in San Francisco—though before debuting "Houses & Homes" he explained that he was "evicted from San Francisco a few months ago"—and the enthusiasm of the hometown crowd definitely showed. At one point not only did the drummer get a personal shout-out from a group of friends, but one specific drum was applauded. The drum was not made available for interviews after the show. — Daniel J. Willis and Karen Goldman
Kamaal Williams evokes Miles Davis in Oakland — British keyboardist Kamaal Williams proved that the ghost of Miles Davis still haunts jazz. And if the capacity crowd was any indication, the performance also suggested a growing interest in a new generation of jazz players. Williams' trio, members of the Katalyst Collective, delivered an intense performance at The Starline Social Club. During his set's long improvisational jams, the fast-paced musical interplay was like a conversation among the musicians, and the grins on their faces attested to the fact that the band was having a great time. — David Gill and Joaquin Cabello
Yuna teases the future at stellar Berkeley set — Malaysian singer-songwriter Yuna returned to the Bay Area stage Friday night at Berkeley's UC Theatre after an extended break from the road. The songstress took the opportunity to write and record her fourth studio album before playing the Noise Pop Music Festival and packed her set full older material as well as hinting at things to come with a few new tracks. "I haven't done this in a while; I thought you guys forgot about me," Yuna said early in her hour-long show. Clearly the large Berkeley gathering had not. — Mike DeWald and Karen Goldman
Bob Mould husky, yet all 'sunshine' at the Fillmore — Looking a bit like a shop teacher in jeans and a flannel shirt, Bob Mould unleashed a torrent of distortion from his guitar as he launched into a headlining set at the Fillmore Saturday night during the Noise Pop Music Festival. The set showcased songs from throughout Mould's storied career and had the aging hipsters in the audience singing along and reliving their glory days. — David Gill and Gary Chancer
VHS Collection shows an '80s highlight reel at the Independent — Lead vocalist James Bohannon, guitarist Conor Cook and keyboardist Nils Vanderlip, along with a drummer and bassist (who also manned a synth), sold out the Independent in advance. It was one of the more difficult shows to get into in the latter half of week. VHS Collection's rich and nostalgic sound quickly filled the room, starting with opener "One," which had a heavy synth bass and keyboard riff during its chorus. "Stranger" added a funky bass line to that same mix, while "I Can't Stand It" had indie pop verses that broke into a disco-tinged chorus. — Roman Gokhman and Shawn Robbins
Princess Nokia better without accompaniment at The UC Theatre — Even with the technical problems, it was a testament to Princess Nokia's ability that the times she was rapping without accompaniment were the show's highlights. At one point, the music cut out mid-line and, rather than rattling her, it actually made her better for the remainder of the song. It was a rare and impressive display of talent and poise. — Daniel J. Willis and Joaquin Cabello
Beirut brings brass, Euro flair to the Fox Theater — From the moment Beirut's Zach Condon hit the stage, he was in full-on conductor mode. The Brooklyn singer, composer and frontman took fans and his band on a trip through Europe. He led the starts and stops and unexpected instrumental breaks. While Condon was a force to hear, he also has a minimalistic side. He wasn't much for banter, with only a few quips about a ukulele from Staten Island and an apology on what he wore: "I apologize for dressing like laundry day—but it is laundry day." — Rachel Goodman and Karen Goldman
Daughters bring maddening intensity to the Independent — Singer Alexis Marshall commanded the stage with intoxicating madness. Thrashing around, he would often violently smash the microphone on the ground like a hammer, or even stuff the microphone and the chord inside his mouth. Though the performance was over an hour long, he maintained that same high energy throughout. Daughters also demonstrated a high level of technical proficiency and disturbing noisiness worthy of Swans and Merzbow. — Zachary James and Shawn Robbins
The Marías soften and tenderize The Chapel — The Los Angeles band performed a soft blend of jazzy percussion, hypnotic guitars, funky bass lines and the particularly dreamy voice of their frontwoman, María. The singer's distinct timbre took certain prominence, whisking concertgoers at The Chapel away on trip of calm and tranquility. This journey was supported by Josh Conway's beats, which bypassed hard-hitting rhythm to create a peaceful, psychedelic mood. — Joaquin Cabello
The Features
My Brightest Diamond a rebirth for Detroit's Shara Nova—The challenge of parachuting into Noise Pop 2019 isn't lost on Detroit's Shara Nova. The mastermind behind the luminous experimental pop project My Brightest Diamond is thoughtfully preparing to bring her blend of classical technique and catchy songwriting to audiences who may be hearing her for the first time. Story: Max Heilman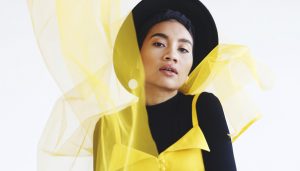 Yuna plots her fourth album, Noise Pop gig — Yuna's music career began in an exotic place that most people these days don't know much about: MySpace. The story of the Kuala Lumpur, Malaysia artist's music, however, goes further back and farther away. Story: Daniel J. Willis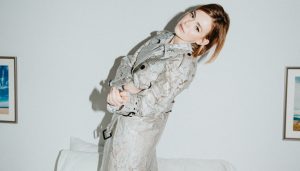 Uffie breaks the aesthetic for something real — "Coming back to music, it was really important for me to analyze what it is I want to do and whether it's going to be detrimental to my family life or health in any way," she says. "I [say to myself], 'Do you have something to share?' and 'If you're going to make another record, do it for the love of what you're doing." Story: Chloe Catajan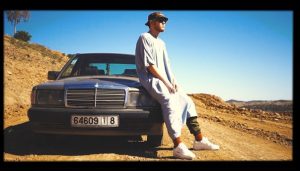 10 Noise Pop fest concerts you shouldn't miss this week — Hardly anyone goes to music festivals without at least one must-watch band. Still, it's almost impossible to properly familiarize yourself with giant lineups like Noise Pop. Everything from maddening noise rock to sexy trap and R&B is represented, making the best sampler hard to pinpoint. Luckily, RIFF has combed through more than 80 acts to highlight some choice performances you shouldn't miss this week. While you're looking forward to Teenage Fanclub or Bob Mould, don't sleep on these upcoming Noise Pop sets. Story: Max Heilman