Outside Lands musicians on the ultimate festival experience
Ten years in, the Outside Lands Music Festival has become one of the most iconic music gatherings in the U.S. Which other festival offers a top-notch lineup alongside giant lit-up cypress trees in a magical fairy forest in the middle of a bustling metropolis?
Outside Lands
12 p.m. to 10 p.m.,
Aug. 11, 12, 13
Golden Gate Park
Information
From the outset, local cuisine was a priority for producers Another Planet Entertainment, Superfly and Starr Hill. The offerings have increased each year. From Beer Lands to Wine Lands to Choco Lands and Outside Lambs. In recent years, the festival has added a stage pairing food and drink with music, comedy and magic (Gastro Magic), and Cocktail Magic, a mixology tent and organic food marketplace. As for non-food entertainment, this year, there will be a climbing wall, in addition to a miniature golf course, the popular Barbary comedy tent, a crafts and arts and shopping district, a carnival sideshow, public art and a night show series that's spread throughout venues in San Francisco and Oakland, giving the entire area a taste of the festival.
Outside Lands producers pride themselves in the diversity of the lineup. Dozens of countries are usually represented, but a heaping helping of Bay Area-based bands are always present. The fest has generated millions for San Francisco's Rec and Park Department, as well as hundreds of temporary jobs. It has avoided naming stages after corporate sponsors and instead honored Bay Area landmarks.
The future looks bright for the fest. The current contract between organizers and San Francisco runs through 2021, but organizers are planning much farther.
RIFF spoke to a number of artists performing this year about performing at festivals, and asked them to answer the same question: What elements create a terrific festival for fans and for the performers? A few trends quickly became apparent and explained why Outside Lands stands out as extraordinary for so many.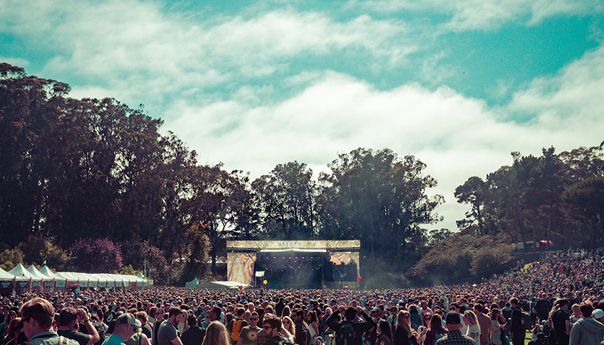 K.Flay
"I think one of the most important things is diversity of lineup. As a listener, I love being immersed in different genres, and festivals give you the unique ability to be actually, physically immersed. Also, great drinks, great food [and] great people."
Clyde and Gracie Lawrence of Lawrence
"It's awesome when a festival is organized in such a way that fans are able to discover new bands they might not have known going in. It comes down to the scheduling, the promotion and even the placement of the stages themselves, but it's always a great thing for everyone when fans can just wander around and stumble upon a new band and get excited about them."
Matthew "Cornbread" Compton of Electric Guest
"I think for performers it's all about having a patient stage crew. There are so many bands setting up and changing over between sets that things can get really hectic. Having a crew that can fix problems as they occur or get you set up with a positive attitude is crucial. Usually they don't know your band's setup and have to learn how to meet your needs on the fly, which can be a big task. So a positive stage crew can make or break a good performance. For fans, I think it's all about having places to retreat to when you're worn out. Watching bands all day can be exhausting. You need a place you can relax for a while, and possibly not pass out from heat exhaustion, before your favorite bands plays."
Eric Rachmany of Rebelution
"A lot of it is the music but more importantly, just having enough space for people to spread out is crucial. We played some festivals in the past that weren't jam-packed and unorganized. Artists want to see the attendees happy and safe."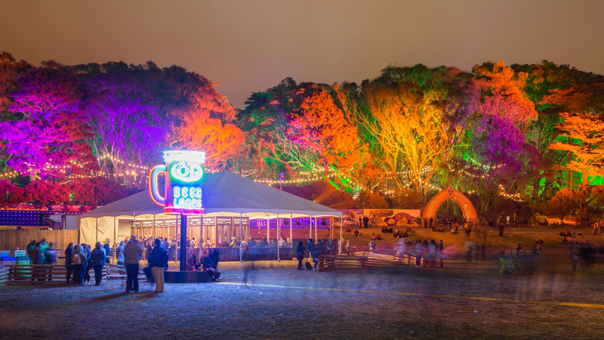 Theresa Wayman of Warpaint
"I think people go to festivals to have the time of their lives and to feel like they can get wild and act in ways they don't usually. It's important for festivals to create a safe, creative and vibe-y space to facilitate a good time without being too rigid and having too many rules. I think European festivals do this really well."
James Vincent McMorrow
"Because I spent most of my life on tour, festivals can be quite a weird place. Some of my greatest experiences have been at festivals, but also some of my worst experiences have been at festivals. … It's the backstage, like how people run a backstage and how they treat you and how they make you feel. Sometimes … you get there, and they're just like, 'Get in, get out,' and there's no personality to it. It genuinely makes the festival an unpleasant experience every single time. I know it's hard when you're trying to turn over tons and tons of people at a show. You have to keep it tight, and you have to keep it really professional, but my favorite festivals are the ones where they treat you with an amount of personality and you sense that they are genuinely excited for you. You're not just there because some booker leveraged you onto the show. You're there because they really want you to be there. … On the last tour that we did in America, we did Bonnaroo, and we did Field Day in Toronto. [With] Field Day … you could feel the personality in every aspect, and it made it an incredibly joyous experience. Bonnaroo was great, too. But it was logistically just crazy and so complicated. Even with big festivals, it's possible to have personality, so that's the thing I always look for."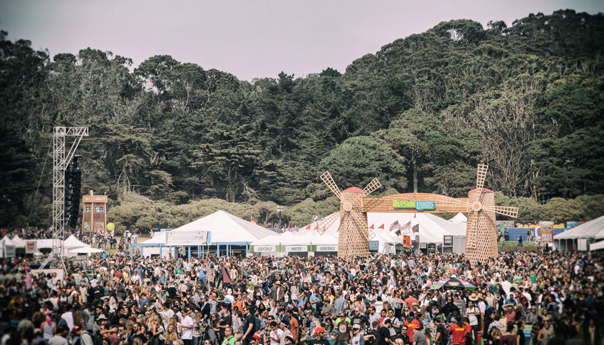 Sofi Tukker
"It's nice when there's a beautiful scenery and good weather but none of that really matters so long as there are good open vibes!"
Muna
"Dank snacks."
Lee Fields of Lee Fields and the Expressions
"A uniting of spirits; in other words, becoming one for festive joy."
Joseph
"Openness to hear new music, lots of water, being present!"
Mondo Cozmo
"It's all about the vibe of the crowd. They set the tone. We played the Forecastle Festival two weeks ago and it's over 100 degrees and we went first at 1 p.m. It was one of the greatest crowds of all time."
Frenship
"It sounds so stupid, but facilities for artists with air conditioning." — James Sunderland
"Lineup is such an important part of it because as the festivalgoer, you're excited to see the big act at night that you're waiting for and that creates a certain energy throughout the day. The openers, or the newer acts such as us, can kind of feed off [that]. [For artists, it's] having facilities and accommodations for artists that are adequate. — Brett Hite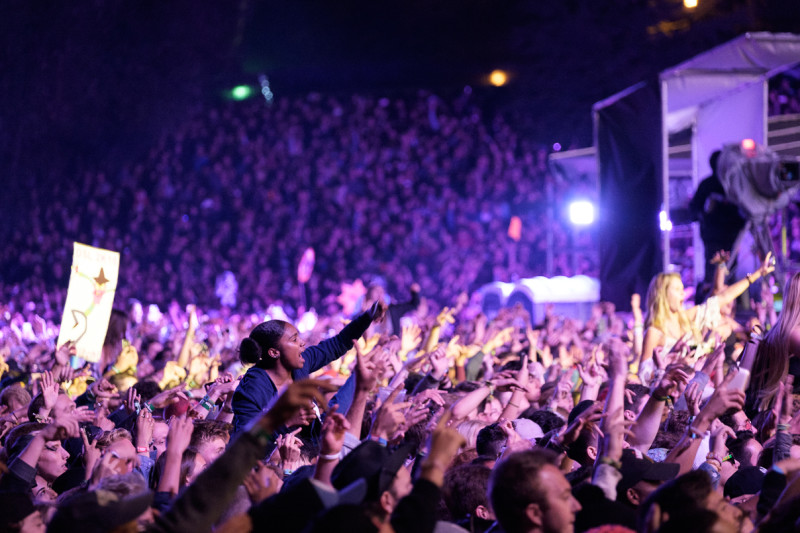 Jacob Banks
"I think it's when you can find a balance of intimacy and scale, which is hard to manage 'cause if the stage is too big, it gets harder to connect. But at the same time, you want a bigger stage so you can connect with as many people as possible."
GOLDROOM
"The best festivals that I've attended are ones that put you into environments that you don't expect. Because that tends to lead to interactions with people that are different then what you might expect. Festivals like Coachella, Electric Forest in Michigan comes to mind. They provide incredible environments that sort of take you out of your comfort zone and transport you to a place outside of where you feel like you might be, normally. It's sort of like taking drugs without taking drugs. If you get put into an environment that feels different or special, all of a sudden it can affect the way you interact with other people and the way you feel about the music. The best festivals aren't the ones that try and gimmick you with crazy activities, but they really try to curate an experience that takes you out and takes you outside of your comfort zone."
Follow Roman Gokhman at Twitter.com/RomiTheWriter and RomiTheWriter.Tumblr.com.