REVIEW: The Undone Sweaters bring back the '90s at SF Sketchfest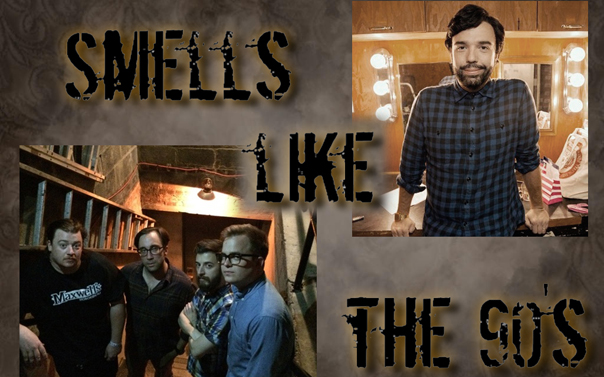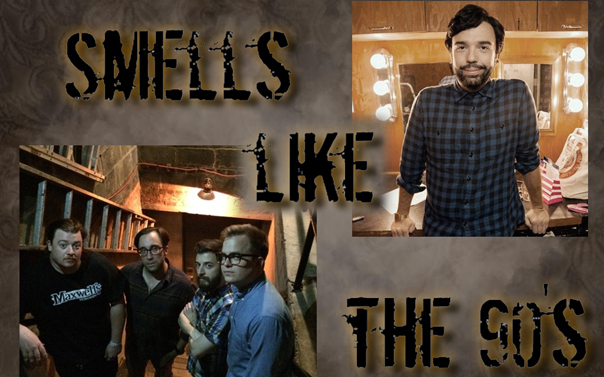 SAN FRANCISCO — Does it smell like teen spirit in here? Or is that just the '90s?
The "Smells Like The '90s Music and Comedy Show" at the Swedish American Hall on Friday featured The Undone Sweaters. Hailing from Brooklyn, they claim to be the "second best Weezer cover band" out there. There's no word on who's the first, but it's hard to imagine a Weezer cover band rocking out more than these four guys.
Bay Area comedian Chris Garcia hosted and introduced the band. After that, it was a non-stop jamfest for the rest of the night with Jim Tews on lead vocals and guitar, Andrew Short on drums, actor Daniel Tamberelli (The Adventures of Pete and Pete, much more) on bass and Reid Faylor on guitar. 
The Undone Sweaters played a plethora of Weezer songs starting off with "Buddy Holly" and "My Name Is Jonas." Weezer has such an extensive discography; it's amazing that the band only played for an hour, and they even delved into some other bands' music as well. 
By the time The Undone Sweaters were playing "Holiday," the entire audience was up and dancing. Then they broke off from their traditional Weezer songs and played "Low" by Cracker and "Dreams" by Fleetwood Mac. More Weezer songs included "No One Else" and, of course, "Undone – The Sweater Song."
It's hard to find a cover band who can rival the original band's presence, but The Undone Sweaters did it impressively. Even though the '90s were almost 20 years ago, the band members have managed to maintain the cool, grunge, garage band vibe, and they're better for it.
As far as cover bands go, their show is one that should not be missed. They had chemistry, and took songs and added their personal touch while still remaining true to the originals. They finished their set with "Surf Wax America."  The band has original material, as well as their own web series on YouTube. Jim Tews is a published comedian, who has also been featured on Louie, and is the man behind New York Times best seller Felines of New York.
Next up was host Chris Garcia's band, the 1995 Forever. They covered a multitude of hits from the '90s like "Wave of Mutilation" by the Pixies, and "Game of Pricks" by Guided By Voices. There were some bumps along the way; 1995 Forever started up a song before cutting it, with Garcia saying he didn't know the words. They caught their footing when Garcia reminded the crowd of the movie gem, Can't Hardly Wait, and jumped in the soundtrack starting with "Can't Hardly Wait" by the Replacements.
Chris Garcia is another comedian with some claim to fame, having appeared on shows like Adam Devine's House Party on Comedy Central, and Last Call with Carson Daly on NBC. Garcia has also been featured on the WTF with Marc Aaron podcast and This American Life from Serial.
Follow Sara Whitham at Twitter.com/Sara_Whitham.