Rain soaks, slows Treasure Island festival on day one
TREASURE ISLAND — Mother Nature was the unintended guest performer Saturday on the first day of the Treasure Island Music Festival Saturday.
A downpour drenched festivalgoers, causing a three-hour delay between sets. After hundreds if not thousands left in droves, promoters reversed policy and allowed re-entry. The poor weather meant neither Flight Facilities nor Duke Dumont performed as scheduled and How to Dress Well played a stripped down, truncated set in a pinch.
It also meant The Polish Ambassador extended his set and Kamaiyah made an impromptu second performance to bridge the gap during the rain delay.
Take look at four of RIFF's favorites as your clothes dry from day one, and see our photos, below:
Ice Cube saves the day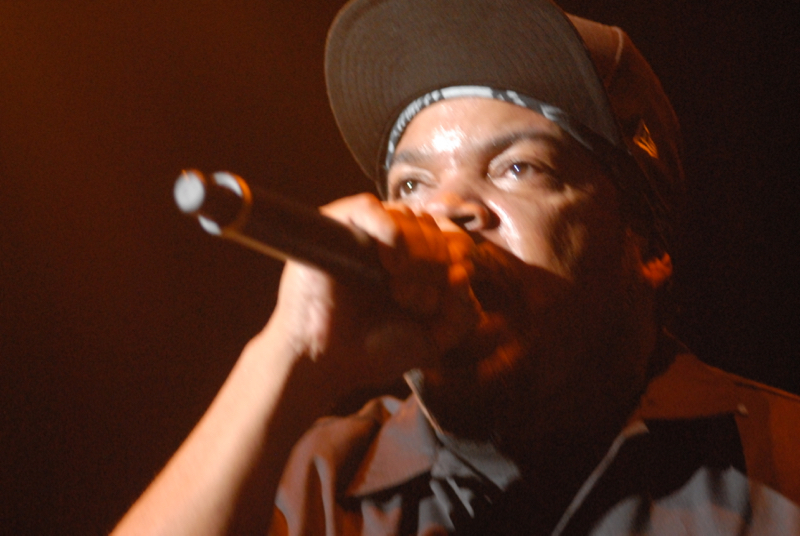 O'Shea Jackson Sr. proved worth it for fans who stuck around through the rain delay. Clad in a Westside Connection jacket, Ice Cube rattled through hits, including "Check Yo Self." Organizers extended the festival by an hour to accommodate the weather and lineup changes, but that last BART train didn't change times. Fans Twitter who stuck it out through the end reported that Ice Cube invited DJ Yella and MC Ren to join him for N.W.A material in celebration of last year's "Straight Outta Compton" film.
Kamaiyah turns it up twice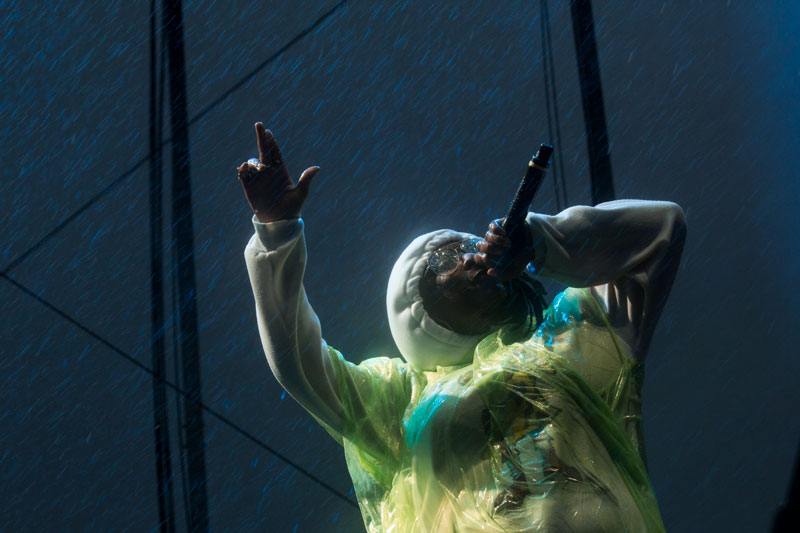 Oakland-born rapper Kamaiyah already had the unenviable task of trying to turn up the energy at her early afternoon Saturday set. She did and not just once, but twice, saving the day after flight delays caused Young Thug's late afternoon set to be postponed by nearly three hours. Kamaiyah and her crew stepped up—in the pouring rain no less—to deliver an energetic performance to an enthusiastically soaked crowd. Her set earlier in the day was no less powerful, though definitely drier. Hype man DJ Mike took up the first 15 minutes of her set but Kamaiyah created hype as soon as she walked on stage to a small crowd of die-hard fans. A new artist, she performed a short set of her hits, including "Out of the Bottle," "I'm On," "Why You Always Hatin?" and "How Does it Feel."
Sofi Tukker proves to be the crowd pleaser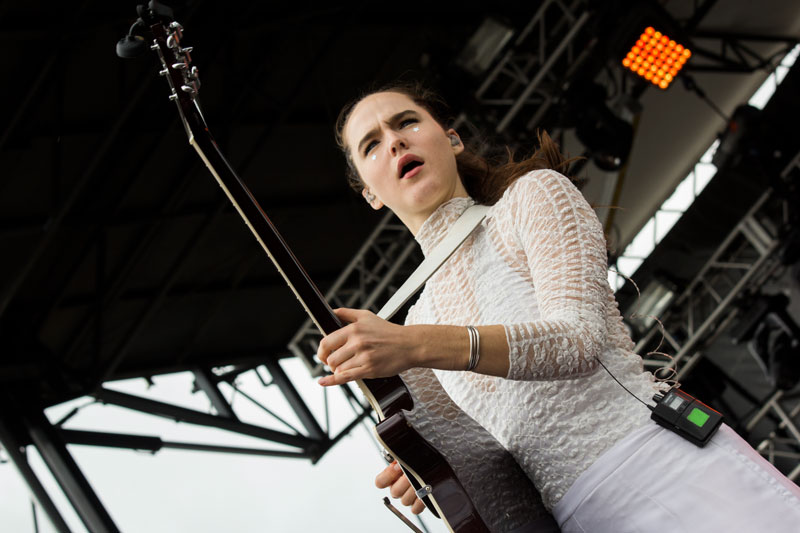 A midday performance by music duo Sofi Tukker turned out to be one of the biggest crowd-pleasing performances on Treasure Island's tumultuous first day. Blessed with warm, sunny weather, Sofi Tukker's electronic, dance vibes, as well as the charismatic presence of musicians Sophie Hawley-Weld and Tucker Halpern, created the atmosphere for one of the best and most accessible sets. The duo performed songs off their debut EP, Soft Animals, including "Drinkee" and "Matadora." Hawley-Weld and Halpern alternated between guitar and percussion, throwing in synchronized choreography for good measure.
Glass Animals turns the mood around at the end of the day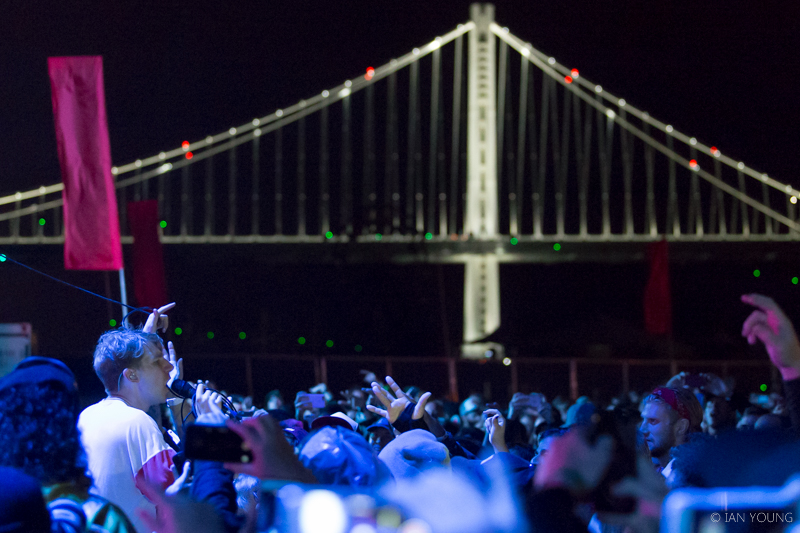 While many festival attendees abandoned ship before they even got to play, Glass Animals made the best out of their set despite playing more than two hours after they were originally scheduled. Their 8:45 pm set drew almost the entire crowd still left at Treasure Island. They performed a good mix of mostly hits from their albums "How to Be a Human Being" and "Zaba."  Lead singer Dave Bayley drew energy out of their typically mellow music, engaging the audience and entertaining them with his eccentric dance moves, hopping into the photo pit at one point to the delight of the band's fans.
Editor Nick DeCicco contributed to this report.