Album Giveaway: Save Ferris is back, Checkered Past and all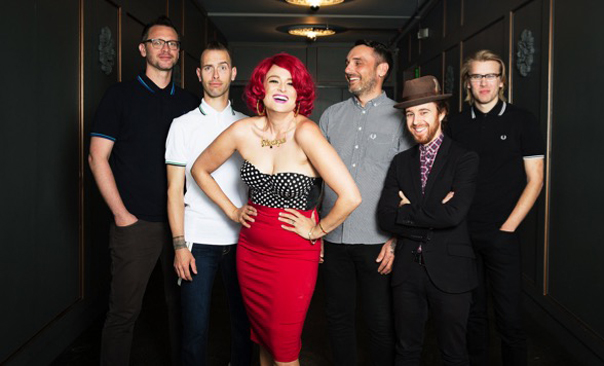 Cult favorite '90s ska band Save Ferris, is back on the scene after an 18-year hiatus, and with the release of its new EP, Checkered Past, the reunion is offering fans more than just a nostalgic tour.
Win Checkered Past CD
To win, follow RIFF on Twitter and RT any of the contest tweets. Winners will be selected next week.
The band's reincarnation was borne largely of the blood, sweat and tears of frontwoman Monique Powell, who was inspired to restart the band after overcoming some serious health issues in 2012. Other former members declined to join her in the reunion.
Checkered Past offers five tracks of spankin' new Save Ferris, something many fans likely gave up on around the time flip phones went the way of the dinosaur. And if that wasn't enough of a draw, Powell enlisted the help of two very specials guests on the EP.
The Specials' Neville Staple guests on the EP's first single "New Sound," and makes a cameo on the song's video.
"We've been friends for a long time," Powell told RIFF, of Staple. "It was an honor to work with him and an honor that he liked the song."
The other special guest on Checkered Past, while less notable to fans, meant the world to Powell: Her father, who died Jan. 9.
"My dad came and recorded in September and sang on 'Goodbye Brother,'" said Powell. "It's really subtle, but I can hear it and it means a lot."
Save Ferris kicked off a U.S. tour with the release of Checkered Past on Feb. 10, and Northern California fans can look forward to catching them at any of the following three shows:
March 22 at The Catalyst in Santa Cruz
March 23 at The Independent in San Francisco
March 24 at Harlow's in Sacramento
If you don't already have the new EP, RIFF may have your copy. All you have to do is follow us on Twitter and RT any of our contest Tweets. Winners will be selected next week.
Follow reporter Julie Parker at Twitter.com/jpwhatsername.