Declan McKenna drops new single 'The Kids Don't Wanna Come Home'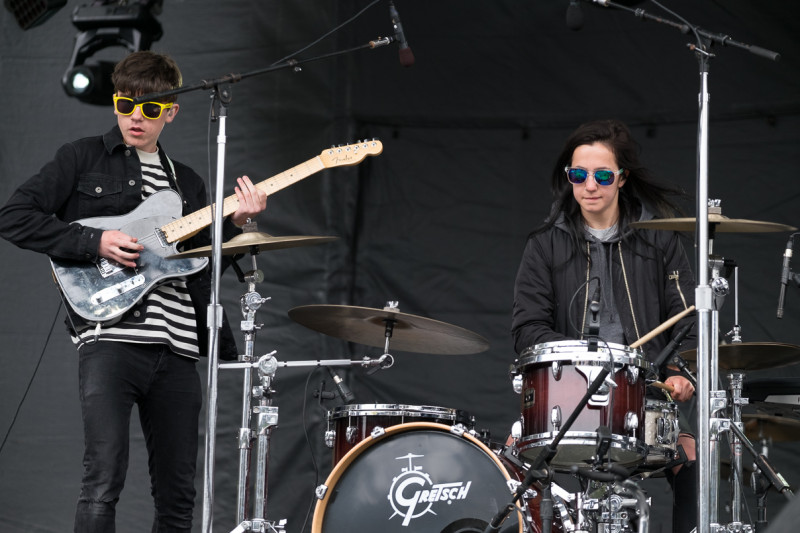 British boy-poet Declan McKenna's latest song is partially inspired by the terrorist attack on Le Bataclan theater in Paris in 2015. Upon leaving Paris in the early hours of the morning, McKenna realized he had just experienced first-hand what he'd tried to express in writing "The Kids Don't Wanna Come Home:" The feelings of horror and helplessness while law enforcement appears no closer to making things better.
The song is a rally cry against the assumption that his generation is overly self-obsessed and glued to mobile phones. In penning the song, McKenna illustrates that youth fight for change through art and conversation. Ultimately, it elicits a feeling of hope.
And this is McKenna's modus operandi: socially provocative lyrics riding on the most irresistible hooks. The songs are scathing yet hopeful. Previous singles "Brazil" and "Paracetemol" were particularly sophisticated and poetic. The former took on FIFA corruption and the latter was written after the suicide of Leelah Alcorn, a transgender teen from Ohio.
At 16, McKenna won the Glastonbury Emerging Talent competition and was soon ensnared by major labels. Since signing with Columbia Records, he has gone from strength to strength, performing in festivals across the U.K., Europe and the U.S. for most of last year.
His eagerly awaited debut album is expected in the spring. McKenna recorded with producer James Ford (Arctic Monkeys, Florence & The Machines).
Follow Celine Teo-Blockey at Twitter.com/CelineT_Blockey and Instagram.com/celineteoblockey.