Tuesday Tracks: Your Weekly New Music Discovery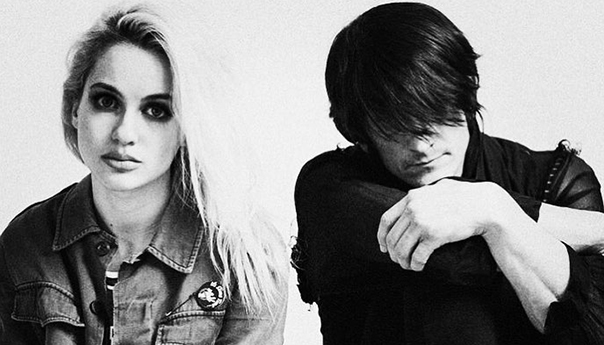 Every week, there's a plethora of new music at our fingertips.
Artists on platforms such as Spotify and Bandcamp are plentiful, and the radio offers a steady deluge of new singles, but who has time to sort through all that? RIFF does!
We pooled our resources to find some of the best new singles from all genres and backgrounds, so you can find your newest earworm without all the drama. Enjoy this week's hidden gems:
***
Wafia, "Only Love" – The edgy pop tones of Wafia's newest single will hook you from the start. And with the grooviest vocals, "Only Love" is a totally straightforward declaration of her love for someone, said in the most "carpe diem" fashion. "I've got nothing to lose/ It's only love," sings the Syrian-Iraqi artist before going on to expose her heart on her sleeve. "Only Love" is off Wafia's upcoming EP, VIII, due out Jan. 19. She also has a performance at Rickshaw Stop on Jan. 26.
***
Wilderman, "Eternal Love" — In memory of Benjamin Runnels (aka Charlie Prowler), who died in the tragic Ghost Ship Fire last year, Wilderman wrote "Eternal Love." Its tender beats and lyrics full of possibility commemorate Runnels' love for and openness to all music. "I hope this song can honor your legacy, Ben," said frontman Rob Gungor. "You made me feel seen, and I want to let the world see how beautiful you were. You deserved better than this, as well as all of the others that we lost that day."
***
Shalyah Fearing, "I'll Get Over You" — Covering all kinds of post-breakup thoughts, Shalyah Fearing gets through it all in "I'll Get Over You." Her velvety voice and the song's soulful rhythm are soothing enough to alleviate any heartache. But Fearing's reminders of, "If there's one thing I know/ It's that broken hearts don't last/ I'll get over you," go a long way, too. A strong debut single from Fearing, it definitely generates a lot of anticipation of what's next to come from her.
***
joan, "tokyo" – Telling a spontaneous romance set in Tokyo, joan's latest single reminisces the epic, artful scenes of Sofia Coppola's Lost in Translation. With its ambient synth-pop and dreamy vocals, it's hard not to live vicariously through the exhilaration that comes with meeting someone new. "Tokyo" is the Arkansas duo's third recent release, with the previous two being "take me on" and "love somebody like you." From the string of new songs, joan has a serious knack for fusing dreamy '80s moods and synth-pop that I can't wait to hear some more of.
***
MXMS, "Carol of the Bells" – What better way to ring in the holiday season than with a noir cover of "Carol of the Bells"? Its dash of darkness really brings out the song's a cappella echoes in a newly haunting way. "Lying from the tree like the son of God," sings vocalist Ariel Levan during a lull between the traditional lyrics. On the choice of cover, MXMS explains, "For us, holiday songs are mostly paralyzing and traumatic, but 'Carol of the Bells' has this quiet, dark undertone to it. We wanted to press on that and bring out the mysterious and cinematic colors…to provide an alternative to all the green and red injected in our brains this time of year."
***
Chloe's Pick – The tracks this week were all moving and fantastic in their own specific ways, so it's tough to narrow to just one pick. But when I got MXMS' cover of "Carol of the Bells," I would have never anticipated it to have the doomed mood that it has. I'm a fan of holiday music and dark things, so, in the most unsuspecting manner, this fusion of both turned out to be my cup of tea. I'm putting this on my holiday playlist, for sure.
Follow Chloe Catajan at Instagram.com/riannachloe and Twitter.com/riannachloe.