Tuesday Tracks: Your weekly music discovery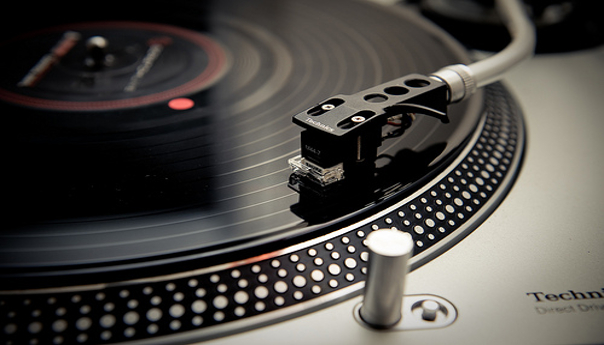 Every week, there's a plethora of new music at our fingertips.
Oftentimes, new singles are lost among the sea of radio hits and artists that are tough to sort out on Spotify go unnoticed—these are the hidden gems we've decided to share. This month, we're starting a weekly feature for new singles of all genres and backgrounds to help you discover something new. Find a song that suits your fancy.
***
VAGABON, "Minneapolis"— This is a wonderfully grungy track. Her new album Infinite Worlds will be out on Feb. 24 and Vagabon will be touring with Allison Crutchfield between February and April. Vagabon is an especially unique performer. She grew up in Cameroon before moving to New York just before high school. Traditional West African songs are a subtle influence on the singer-songwriter, but Vagabon has been praised for her delicate sound with a rough edge.
***
JAMES MCCARTNEY, "Fantasy"— With the kickoff of his spring tour on March 21, James McCartney has released an acoustic version of his song "Fantasy." If this man isn't the Neil Young of our time, I wouldn't have a clue who is. McCartney sounds strikingly like the classic folk-rock singer on his new album The Blackberry Train. Continuing our pattern of soft rock, McCartney is a warm welcome into this list and to your playlist.

***
JOAN, "Take Me On"— Joan is a new duo. The band, comprised of Steven Rutherford and Alan Thomas, met mere months ago. After playing together at a show, the two became instant friends and have been writing together ever since, with "Take Me On" being their debut single. The '80s inspired pop song is about "spending tonight and forever with the one you love," and is the perfect dance anthem for any occasion. Joan already has a large following on Spotify and will (probably) soon be playing in retail stores worldwide. I can already hear it.
***
SYD, "Body"— This girl is going to be huge. Formerly a member of The Internet, Syd has branched off to create her first solo album Fin, to be released on Feb.  3. "Body" is the second single release off of Fin following "All About Me," with both singles bass heavy and delightfully contemporary versions of R&B. "Body" is a slow and sensual song that rivals the dirty themes of some of The Weeknd's, Beyonce's and even FKA Twigs' works. The Internet and Syd will be touring throughout the U.S. in February and March.
***
TIM COHEN, "John Hughes"— Yet again, we have a musical reincarnation. This time it's Morrissey in the form of Tim Cohen. For his fourth solo album, Tim Cohen has released Luck Man, a collection of moody, intimate reflections on life's strangest moments. "John Hughes" is somewhat of a rebellious tune as Cohen sings "you won't change my mind anymore," but simultaneously sounds lighthearted and bright. His other single, "Meat is Murder," was written in the same vein, based on a one-time gig as a delivery man.
***
LIZZY PLAPINGER, "Tightrope"— The temporary hiatus of MS MR has led to the solo career of Lizzy Plapinger, and her debut song "Tightrope." Her duo had toured nonstop for six years when Plapinger and Max Hershenow mutually decided to take a break to explore solo music opportunities. This single is a quirky take on what Plapinger asserts as "harder, louder and stronger—as a woman and an artist." "Tightrope" is a blast of energy that sets the tone for what's to come for this new solo act, and it sounds like it'll be a wild ride.

***
FRANCES, "No Matter"— This single was written when Frances had just moved to London from a small town, where she says it was "overwhelming and exciting" and she "realized that we don't just share [cities], we share our humanity." The U.K. singer-songwriter titled her new album Things I've Never Said, and it's coming out on March 17. Two U.S. shows are also scheduled: New York on March 27 and Los Angeles two days later. "No Matter" is a lively, inspirational type of song, and unfortunately sounds like an overplayed pop hit that you can't escape. A little too Disney for me.
***
AMANDA'S PICK: Ding ding ding, I've chosen a winner: SYD's "Body." Syd tands out amongst the rest purely because of her singular sound. I can't say I've heard anything quite like what she's conjured up here. "Body" offers fantasy and lust, yes, but most importantly we've been served some serious beats. The single is versatile, funky even, and would be a terrific mix at a house party (can't we listen to something that isn't YG?) or a chic background to a museum exhibit. Going solo has proven fatal for many musicians, but Syd is clearly master of her own domain, and I can't wait to hear the rest.
Follow reporter Amanda Limond at Twitter.com/mandylimond and Instagram.com/photolimond.