Tuesday Tracks: Your weekly new music discovery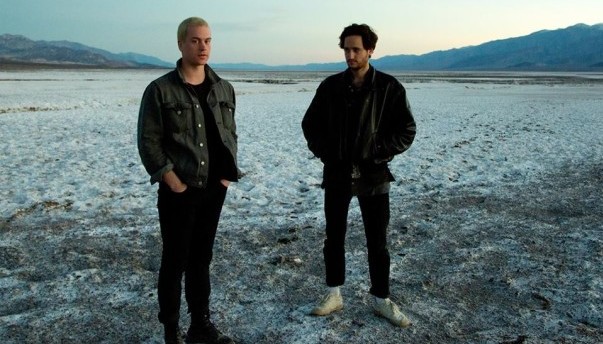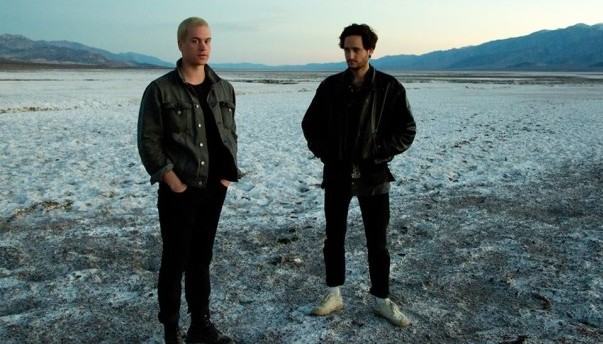 Every week there's a plethora of new music at our fingertips.
Artists on platforms like Spotify and Bandcamp are plentiful, and the radio offers a steady deluge of new singles, but who has time to sort through all that? RIFF does!
We've pooled our resources to find some of the best new singles coming out of all genres and backgrounds, so that you can find your newest earworm without all the drama. Enjoy this week's hidden gems:
***
Edmondson, "Meanwhile" – This track is full of twists and turns while maintaining a steady rhythm. The long, drawn-out piano introduction floods into a more cheerful melody and is accompanied by soft vocals. As the piano gains momentum, quirky bells and altered vocals create a cartoonish, friendly melody. Trumpets close out the song, adding a show tune vibe. The variety of elements transition smoothly throughout the song, constructing a playful, bright single. "Turnings," the other song off the band's new album Strange Durations, also begins with a piano and journeys through a variety of sounds. This mischievous and fun approach to music is what makes Edmondson's new album a must-listen.
***
Com Truise, "Isostasy" – By definition, isostasy consists of blocks floating beneath the earth's mantle, rising if material is removed and sinking if material is deposited. This idea of sink or swim and life or death is a journey on which Com Truise takes listeners. Sticking to his staple intergalactic, spatial synth beats, musician Seth Haley will release his first new album in six years. Infused with robotic beats and poppy synths, this track still maintains a calm, relaxed vibe. Com Truise's new album, Iteration, comes out June 16.
***
Mare Island, "Unawake" – A collaboration between the Bay Area's The Velvet Teen and members of Loma Prieta, Mare Island has serious talent. Working in separate bands while also learning from each another, this band is more than a decade in the making. The new single highlights each member's individual talent. Soft yet strong vocals by Josh Staples are accompanied by dramatic guitar riffs played by Derrick Choa and Sean Leary. Their experience of indie pop and rock have created a powerful indie rock group. The band's debut eponymous EP will be released June 23.
***
Radnor & Lee, "Be Like the Being" — This indie pop duo is preaching for peace. Actor-musician  Josh Radnor (How I Met Your Mother) and indie singer Ben Lee have teamed up for an epic folk song promoting peace within ourselves and across the world. Melodic vocals, rhythmic violin and soulful guitar make this track joyous and hopeful. The duo sings "The reason for the being is to be," accepting differences and uniques qualities in one another. This track is very hopeful and fun while promoting a social message.
***
Lea Porcelain, "Remember" – Recorded over a two-year period in Berlin, Lea Porcelain's new single emphasizes the nostalgia and melancholic feelings of time and memories. The lyrics are longing and dark, and are accompanied by soft beats and dramatic synths. The music video displays those feelings of remembrance, showing a long open road and a convenience store, as if recalling a road trip. This images of a carnival reminds me of summertime and a carefree attitude. Lea Porcelain aims to produce "universal" music and this track definitely moves in that direction. The band's new album, Hymns to the Night, comes out June 16.
***
Fabriq, "Electric Flow" – The pop-funk duo's debut single is an ultimate dance track. Los Angeles natives Daniel Davila and Cooper Bell produce an upbeat, funky track. The distinct synths embody the modern music era while elevated vocals and blaring beats capture the '70s disco era. The song also incorporates slow hidden elements of blues. It's groovy, fun and easy to dance to.
***
RUBY'S PICK: Lea Porcelain's "Remember is my top pick this week! This track is sad and nostalgic to me, which I find to be very beautiful and relatable. The sense of remembrance can be applied to any situation, happy or sad. The drawn out vocals and repetitive rhythms easily stick in my head and make this track memorable. I find this track to be very therapeutic, allowing me to remember any instance just by listening to the track or watching the music video.
Follow columnist Ruby Virchow at Twitter.com/RubyVirchow.