Tuesday Tracks: Your weekly new music discovery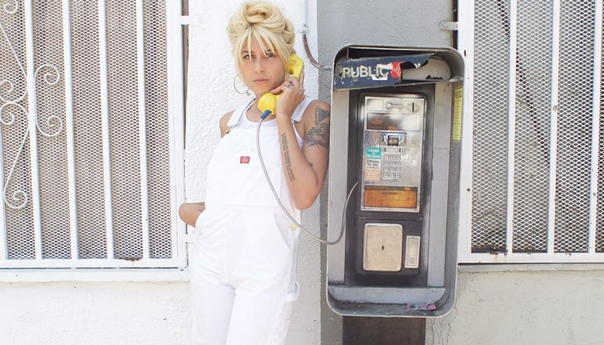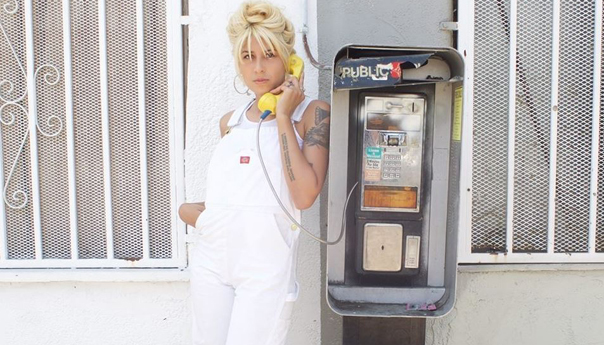 Every week there's a plethora of new music at our fingertips.
Artists on platforms like Spotify and Bandcamp are plentiful, and the radio offers a steady deluge of new singles, but who has time to sort through all that? RIFF does!
We've pooled our resources to find some of the best new singles coming out of all genres and backgrounds, so that you can find your newest earworm without all the drama. Enjoy this week's hidden gems:
***
Jessica Hernandez & the Deltas, "Hot Damn" — Rocking with a touch of blues, "Hot Damn" is a killer tune and a departure from Hernandez's more soulful voice. From the first fuzzy guitar, you know you're in for something good. Hernandez is almost chanting along with the drum during the verse, keeping your interest, but what I enjoyed most is when the Deltas explode into a fuzzy haze or rock in the chorus. "Hot Damn" and the rest of the band's new songs were released last week.
***
ForeverandNever, "Promises" — Mixing multiple genres, Mississippi-born ForeverandNever have caught everything good in a couple of them on "Promises." Built on a solid drumbeat and some heavy guitars, the song crescendos into classic screamo chorus. Lyrically, the song reminds the listener of all the things we promise ourselves but never do. One thing I love about the song is that even though it's got a classic emo feel, it's also a little more haunting piece of music than its predecessors. ForeverandNever's new three-song EP is now available.
***
Sea Girls, "Call Me Out" — Summer is in full swing and "Call Me Out" gives us a summer guitar pop anthem. The London four-piece has a great Britpop sound. Singer Henry Camamile's voice matches up perfectly. He's got the perfect mix of sadness and hope that makes us think anything he sings is possible. This one, from start to finish, will have you hooked. They've got a four-song EP available now and hope to finish a full album in 2018.
***
Low Sun, "Into Sun" — Hazy and noisy "Into Sun" has a unique time signature and melody progression that gives us something unique to listen to this week. What makes Toronto's Low Sun special to me is the lo-fi guitar-work underneath the hoarsely sung lyrics. Give it a listen and see if it catches you like it did me. Low Sun is planning a full-length album for this fall.
***
DeJ Loaf, "No Fear" — If there is one thing I secretly love, it's a great pop song, and I think "No Fear," has to be one of this summer's great pop songs. The Detroit native raps about love and living without fear atop a great beat that will have you bouncing and hitting repeat as you cruise with the top down this summer.
***
Childhood, "Cameo" — Funky and groovy, Ben Romans-Hopcraft's new single "Cameo" pulls us back to a smooth '70s sound. He and the London quartet have created some kind of magic by balancing groove and melody, while finding a way to keep it fresh and relevant for today. The band says it had a rebirth on the new album, which is scheduled to drop later this month.
***
Siv Jakobsen, "Shallow Digger" — Epic is about the only way to describe Siv Jakobsen's latest single. For the first minute she builds tension with a beautiful dramatic folky guitar piece. The Norwegian artist seems to capture what one would feel in the beautiful open areas of her country. Her soft beautiful vocals almost float over you as you stay immersed in the amazing backing track. This is a song listeners have to experience. Jakobsen's new album is scheduled for a late August release.
***
Shane's Pick: I had a tough choice to make this week. Any one of the seven songs here could have been my favorite. Jessica Hernandez & the Deltas' "Hot Damn" was the chosen one. The track has me excited for September. That's when Jessica Hernandez & the Deltas come to my town and I get to hear this track live. "Hot Damn" just plain rocks from start to finish. Hernandez seems to channel a little Alison Mosshart (The Kills, The Dead Weather) in the chorus, and that makes me like it even more. Not to be outdone, the Deltas sound tight as ever and put a great finishing touch to this great rock song.
Follow reporter Shane Johnson at Twitter.com/shanejohnson14 and Instagram.com/thehurra.