Tuesday Tracks: Your weekly new music discovery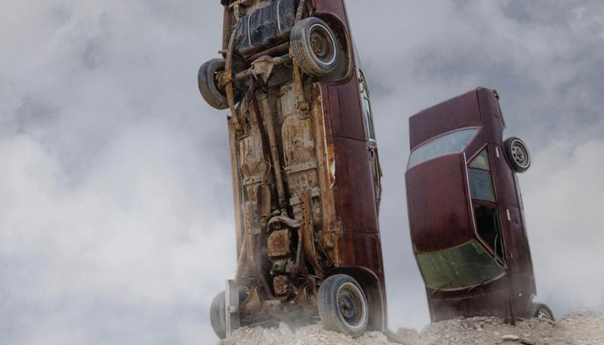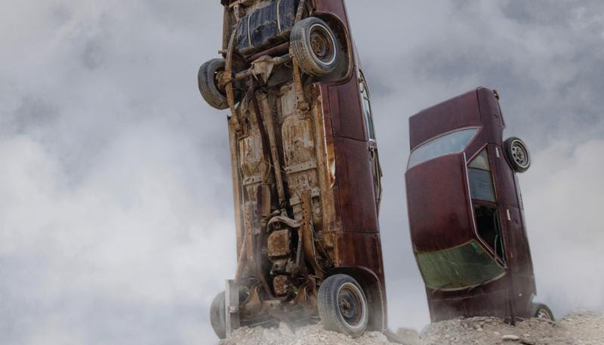 Every week, there's a plethora of new music at our fingertips.
Artists on platforms such as Spotify and Bandcamp are plentiful, and the radio offers a steady deluge of new singles, but who has time to sort through all that? RIFF does!
We pooled our resources to find some of the best new singles from all genres and backgrounds, so you can find your newest earworm without all the drama. Enjoy this week's hidden gems:
***
Beaches, "Void" – Hazy and sonic "Void" is about to open your eyes at how great psych-rock can be. Melbourne-based Beaches have had their success back at home in Australia and are now ready to take on the rest of the world with their psychedelic tsunami of sound. "Void" has everything you could want in a psych-rock song. The guitars and drums have a sublime and hypnotizing rhythm that speeds along, leaving an almost sonic buzz in your ears well after the song is over. "Void" will be part of a double album the band is putting out this fall, and if the rest of the tracks are like this, you'll need plenty of time to recover from the high these songs will bring you.

***
The Stone Foxes, "Fight" – With a big chorus and choppy guitar solo, San Francisco's Stone Foxes are back with their new song "Fight." After taking a couple of years off, the Stone Foxes bring their mix of bluesy garage rock to this new track. "Fight" may be the garage rockers' break, as radio talent scouts are looking to find the next big blues-influenced alt-rock act. The group is also headed out on a lengthy tour across the U.S. this fall.

***
Monolord, "Rust" – With nothing but an organ, Swedish doom-metal upstarts Monolord build tension before releasing their bowel-shaking sludge at the minute mark of "Rust." For those not into the doom metal, this serves as a great entry to the genre. Monolord has been called the Nirvana of doom, but on this track, think of a deeper, darker, skull-rattling mix of Metallica and Helmet. "Rust" is the title track of the third Monolord record, and it's one you really should hear no matter what style of music you like. The vocals and the hypnotic doom groove they bring on this track will leave your hand stuck in the skull-and-horns position for all six minutes. Unfortunately, you can't grab "Rust" and the rest of this rumbling album until late September.
***
Camino, "Riot" – Simple, catchy and the perfect blend of about six styles of music, "Riot" is one of those songs that demands to be heard. Camino is bursting onto the alt-country scene with his first single. Camino's style is pretty great; the song has a definite country feel to it, but you can hear the soul and funk in his voice and accompaniment. The song's got a pop chorus that turns into an alt-country anthem. There's not a lot out from Camino, but I tracked down one other song from this Jackson, Mississippi singer, and it's just as great. I hope the album he's finishing up has this same feel to it.
***
The Fresh & Onlys, "Impossible Man" – Jangly and upbeat, San Francisco's The Fresh & Onlys are pushing their way back into our hearts with "Impossible Man." Coming off a three-year hiatus, it sounds like they've enhanced their sound this time around by stripping it back to the basics: Simple guitar riffs, a great beat and a catchy guitar solo. This has a great feel to it, like a modern version of a grunge song. The new album, which I hope has similar great garage rock, will be out in August.

***
Dan Wilson featuring Kronos Quartet, "Someone Like You" – Did you ever hear a popular song and think, "Someone else wrote that?" Usually you're right, and that's what we have in this song. Adele made "Someone Like You" a household hit, but Dan Wilson helped her pen the hit song. Wilson is covering 13 of his songs that other acts popularized. This is a who's-who list of popular, country and alt-rock bands. On "Someone Like You," he got a little help from San Francisco's Kronos Quartet. Kronos Quartet does gorgeous work helping Wilson's voice and acoustic guitar get to the emotion of the beautiful song. Even if you're sick of the Adele version, check this one out. Both Wilson and Kronos Quartet bring new life to the song, which helps you remember just how great of a song it was before oversaturation. Wilson's album of covers will be out August 4.
***
Shane's Pick: This was a surprise to me, but after listening to all these tracks again, I'm a big fan of the bowel-shaking sludge of Monolord's "Rust." I've really only been to one metal show, Danzig, and I walked into that experience wearing an argyle sweater and Biz Markie shirt. Needless to say, I was out of my element, but the tempo and rumbling of "Rust" makes me long for that show again, as well as another few listens to the song as I wait to see if the rest of Monolord's album is as good.
 Follow reporter Shane Johnson at Twitter.com/shanejohnson14 and Instagram.com/thehurra.