Tuesday Tracks: Your weekly new music discovery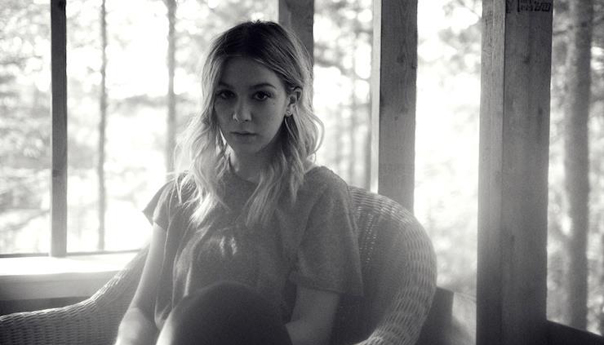 Every week, there's a plethora of new music at our fingertips.
Artists on platforms such as Spotify and Bandcamp are plentiful, and the radio offers a steady deluge of new singles, but who has time to sort through all that? RIFF does!
We pooled our resources to find some of the best new singles from all genres and backgrounds, so you can find your newest earworm without all the drama. Enjoy this week's hidden gems:
***
Yumi Zouma, "Depths (Pt. 1)" — With two EPs and now a full-length album under their belts, the New Zealand disco pop quartet Yumi Zouma are back with a new album they hope will take the internet by storm. The second release off the album is "Depths Pt. 1," a beautiful dreamy pop number that shows why the internet has fallen in love with Yumi Zouma over the last five years. The song has a gorgeous lilting quality to both the backing and vocals tracks. It's one you'll want to check out, especially if you plan on hitting the Rickshaw Stop when they play on Oct. 19.
***
Chase Cohl, "The Way It Goes" — Retro is in style, and some people do it better than others. Newcomer Chase Cohl is one of those. Her debut single, "The Way It Goes," channels classic female artists from the '60s and '70s. With a folk/country aesthetic to it, the song is a beautiful tribute to the past. Cohl's voice fits the genre perfectly, and it sounds like this is a great preview to what her album will be, though a release date hasn't been set.
***
Makthaverskan, "In My Dreams" — If I was in a record store, I'd probably skip looking at anything Makthaverskan has done in the past, mainly because if I can't say it, I don't want to look foolish trying to. That being said, it would definitely be my loss. The group is getting ready to release their third album III. "In My Dreams" is the first single, and it's a great '80s-esque piece of dream pop. The Swedish five piece's third album will be available Oct. 20.
***
Hope Sandoval & The Warm Inventions, "Sleep" — Mazzy Star fans should be excited as lead singer Hope Sandoval is set to release her latest album with her band The Warm Inventions. "Sleep" is a delicate and dreamy track that seems to float through the air and into your ears. Sandoval's voice is as beautiful as ever on the track, and The Warm Inventions backing brings an ethereal quality to the song that shouldn't be missed. Their new EP Son of a Lady is due out in September.
***
Morgan Saint, "You" — Beautiful and a little haunting is the best way to describe the debut single from Morgan Saint. The New York-based singer grabs you with a very catchy chorus that lingers for a few days. The song has, as my daughter would say, a "chill" vibe to it. Her debut EP, 17 HERO, is due out this fall and should be full of more moody pop like this.
***
Shane's Pick: This week's pick surprised me a little as I'm not normally a sucker for folk music, but something about Chase Cohl's "The Way It Goes," had me hooked this week. I'm not sure if it was the classic feel or Cohl's voice. Either way, you'll like this too, so make sure to check it out.
Follow reporter Shane Johnson at Twitter.com/shanejohnson14 and Instagram.com/thehurra.