Tuesday Tracks: Your weekly new music discovery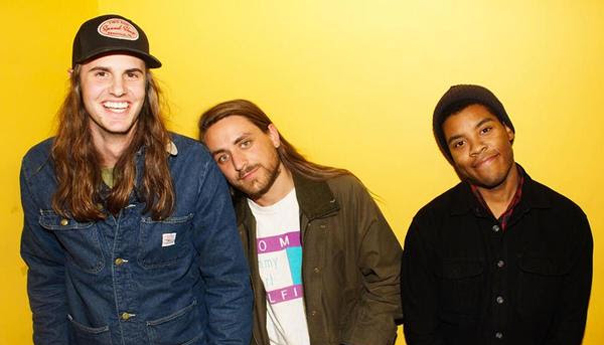 Every week, there's a plethora of new music at our fingertips.
Artists on platforms such as Spotify and Bandcamp are plentiful, and the radio offers a steady deluge of new singles, but who has time to sort through all that? RIFF does!
We pooled our resources to find some of the best new singles from all genres and backgrounds, so you can find your newest earworm without all the drama. Enjoy this week's hidden gems:
***
Caracara, "Crystalline" — Philadelphia indie artist Caracara feels like a mix of everything good in indie rock. Its new song, "Crystalline," has a dynamic feel to it, with the mix of soft guitars and powerful drums. The lyrics are beautiful and paint a vivid picture of a relationship at the start: "Sun kissed summer sheen/ Smell tangerines when collar bones are beckoning discreetly," and at the end, "I am always loneliest when I'm alone with you/ If you're being honest, then I can be honest too." The group's debut album, Summer Megalith, is out on Sept. 22.
***
A Million Machines, "Come Tonight" — Eighties new wave classics may have found their match with the new song, "Come Tonight," by A Million Machines. The L.A. synthpop duo are energizing as their synths pulsate under what starts out as haunting lyrics. Energy and momentum build up to the song's catchy chorus. There are some great little sound elements mixed throughout the song that will have you thinking of classic Depeche Mode, but overall, the duo are paving their own way through the electronic music soundscape. Their self-titled full-length LP, A Million Machines, is out in November.
***
Alex Lahey, "Lotto in Reverse" — If you like fun and great alt rock, Aussie Alex Lahey is someone you're going to want to know. Her latest song, "Lotto in Reverse," will be stuck in your head for days. The song is about gambling on love and missing big. While it doesn't seem like a fun subject, Lahey does it with a groove-driven intro, hazy guitars and rocking hook that gets stuck in your head. Her debut full-length album, I Love You Like A Brother, is out Oct. 6, and from the few songs I've heard, you're going to want to hear more of this song and album.
***
The Lonely Biscuits, "Never Said" — I'm a sucker for a good cover, and that's what The Lonely Biscuits are bringing us this week with their version of Liz Phair's "Never Said." They put their own stamp on the song with some minor tweaks including slowing down the verse, but have kept the overall feel to the song. The Nashville trio say they have a heavy 90's alt rock influence to their music. Their new EP; The San Francisco EP is out in late September and includes three original songs and this cover.
***
Alters, "Dawn" — It's rare that the ending to a song makes it a must-listen, but that's what Polish prog-rockers Alters has given us on their new song "Dawn." While the first minute and 30 seconds give us a beautiful grand landscape of a shoegazing type song, it's the last two minutes plus that will have you coming back for more. That's where the song turns into a frantic masterpiece of guitar, drums, electronics and synths. The new album is due out in late September. Hopefully, Alters will make it State-side soon, as it looks like their visuals are almost as important as their music.
***
Blis, "Take Me Home" — Explosive is about the best compliment I can throw at Atlanta rockers Blis. The song explodes like a rocket in your ears with its heavy drums and sonic guitars as frontman Aaron Gossett screams, "Take me home," in the song's chorus. This is the second song of the group's debut album, and rather than compare them to others in the more modern emo era, to me, they have more of an early Sunny Day Real Estate feel in this song. This is definitely worth a listen as they release No One Loves You in early October.
***
Shane's Pick: I must admit that this week the deck was stacked when it came to my pick for favorite song. While I try to remain neutral when picking the song, this week there were 24 years of love for one artist's work that swayed me. The Lonely Biscuits' version of Liz Phair's "Never Said" is fun, well-done, and while not as good as the original, a great homage to it.
I'll pick a favorite original song as well. That would have to be "Lotto in Reverse," by Alex Lahey. I love the catchiness and fun of this song, and I think she'll be one of the artists to watch for the next few years, especially if she can catch the ears of college radio.
 Follow reporter Shane Johnson at Twitter.com/shanejohnson14 and Instagram.com/thehurra.