Tuesday Tracks: Your weekly new music discovery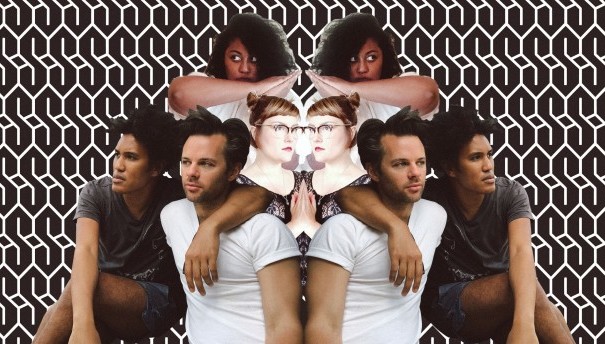 Every week, there's a plethora of new music at our fingertips.
Artists on platforms such as Spotify and Bandcamp are plentiful, and the radio offers a steady deluge of new singles, but who has time to sort through all that? RIFF does!
We pooled our resources to find some of the best new singles from all genres and backgrounds, so you can find your newest earworm without all the drama. Enjoy this week's hidden gems:
***
Black Kids, "Iffy" — If you're looking for something fun, with some upbeat dance grooves look no further than the Black Kids, and their new song "Iffy." The Jacksonville, Florida group has taken an almost 10-year hiatus after the success of their debut album back in '07. Listening to "Iffy" and how fun and fresh it feels it makes you a little sad it's taken so long to hear from them again. You can actually get out and see them later this month at the Folsom Street Fair on Sept. 24.
***
Brutus, "Horde II" – Heavy, fast and just plain kick ass are all things that come to mind when listening to the latest Belgian import, Brutus. Their song "Horde II" hooks you as soon as you hear Stefanie Mannaerts' dominating drums and great vocals. They have punk guitars and heavy metal riffs. In other words, they rock. These guys are definitely a band to listen to and keep an eye on in the future. Their album was released earlier this summer and should be an extremely fun listen.
***
Jessica Boudreaux, "Televised — There is a lot of retro '80s synth going on in music right now, but not all as good as Jessica Boudreaux's new song "Televised." You may have heard of Boudreaux as the leader of rock band Summer Cannibals. But instead of competing with her band's sound, she went a completely new way. "Televised" has a big bass line and lots of synths, but it will get you moving and have you wanting more.
***
Xoe Wise Band, "Dollhouse" – Crunchy guitars and dreamy vocals are what the Xoe Wise Band brings us on the song "Dollhouse." The Chicago-based singer-songwriter had a more folk/pop background, but on this track she's much more alt-rock. I absolutely love her voice; it's got a very young Juliana Hatfield quality to it. The music has a Metric feel to it, and it's absolutely catchy. "Dollhouse" is off her forthcoming album that still doesn't have a release date or a name. I hope the date is announced soon, as I do want to hear more if it's anything like this.
***
Aquilo, "I Could Fight On A Wall" – If you like grandeur and majesty, you'll love Aquilo's new song "I Could Fight On A Wall." This U.K. duo specializes in atmospheric pop, and this song is no exception. This is the first song from the two since they released their debut album back last January. Let's hope the rest of the new album they're working on is as good as this. No word on when that will be out, but they will be playing concerts across the U.S. and will be at The Chapel in San Francisco on Oct. 13.
***
Shane's Pick – Today I'm hooked on the dancy Black Kids track "Iffy." I'm pretty happy these guys are back. I've was actually a fan after taking a listen to them back in their early days, after hearing their song "We Love Clowns," on the Yo Gabba Gabba kids TV show. "Iffy" is much more representative of their style and sound and one you'll have a hard time not grooving to it as it's on your speakers. Don't forget to check them out as well when they play at the Folsom Street Fair on Sept. 24.
Follow reporter Shane Johnson at Twitter.com/shanejohnson14 and Instagram.com/thehurra.