Tuesday Tracks: Your Weekly New Music Discovery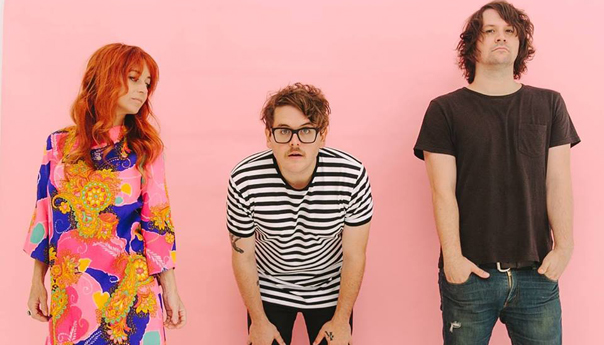 Every week, there's a plethora of new music at our fingertips.
Artists on platforms such as Spotify and Bandcamp are plentiful, and the radio offers a steady deluge of new singles, but who has time to sort through all that? RIFF does!
We pooled our resources to find some of the best new singles from all genres and backgrounds, so you can find your newest earworm without all the drama. Enjoy this week's hidden gems:
***
Gary Clark, Jr., "Come Together" — If your nickname is "The Chosen One," chances are you're going to do a pretty good job when handed one of the greatest songs of all time. Thirty-three-year-old Gary Clark Jr. has shared the stage with the likes of B.B. King, Eric Clapton and the Rolling Stones, so it's easy to see why DC Comics tapped him to cover the Beatles' classic "Come Together" for the new Justice League movie. The song is a hyped-up rocking version of the classic you're going to want to hear. Take a listen and look for the vinyl to drop around the release of the movie.
***
Black Rebel Motorcycle Club, "Little Thing Gone Wild" — I always find it interesting how a band grows throughout its career. BRMC has had a lot of good and bad in my opinion but its new single, "Little Thing Gone Wild," is one of my favorites to date. The song seems to echo early BRMC. The band is at its best when it focuses on bluesy rock and roll. You'll be able to check them out in February when they play the Fox Theater in Oakland. New album Wrong Creatures is out in January.
***
*Repeat Repeat, "Everybody's Falling In Love" — Nashville trio *Repeat Repeat has an old-school pop feel to it. Think sunny '60s surf with its new song "Everybody's Falling In Love" and you'll understand the sound. Even though *Repeat Repeat pulls its sound from that decade, that sound is still fresh. New album Floral Canyon just came out last week and is full of those sunny vibes. Take a listen. Like the band's name, you'll have the song on repeat.
***
Cardiknox, "Bad Boys" — Cardiknox is calling all "Bad Boys" with its brand of catchy pop. The Los Angeles duo (by way of the Northwest and New York) credits its '80s synth pop sound to their fathers, who played a lot of the classic disco and pop tracks for them as kids. The song is fun and will get your feet taping. Lonnie Angle's vocals are fresh and fun, while Thomas Dutton keeps the grove going through the entirety of the song.
***
Scenic Route to Alaska, "Slow Down" — Edmonton alt-rockers Scenic Route to Alaska are back with new song "Slow Down," and it's a little different from many of their other songs. While the former have alt-country feel to them, this one is bluesier, with a sharper edge. "Slow Down" will be on the group's forthcoming album, and the new track is a sign of growth.
Shane's Pick – Today I'm stuck in the past and that '60s sound of *Repeat Repeat's "Everybody Falling In Love." I love the sound and the video for the song. Both have me excited about hearing more. With the surf guitar and retro drumming, the song is grand and fun, which is exactly what you want in your surf music.
Follow reporter Shane Johnson at Twitter.com/shanejohnson14 and Instagram.com/thehurra.