Tuesday Tracks: Your weekly new music discovery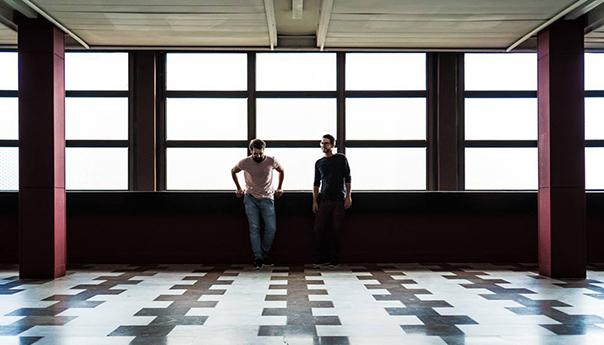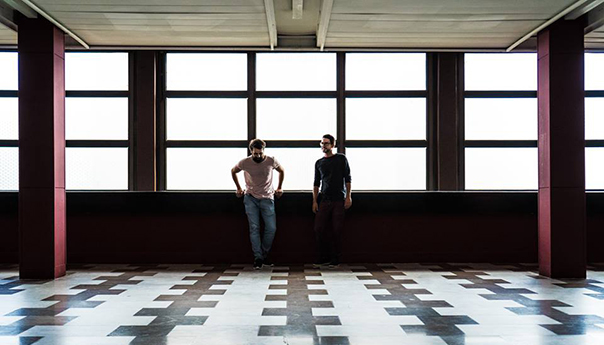 Every week, there's a plethora of new music at our fingertips.
Artists on platforms such as Spotify and Bandcamp are plentiful, and the radio offers a steady deluge of new singles, but who has time to sort through all that? RIFF does!
We pooled our resources to find some of the best new singles from all genres and backgrounds, so you can find your newest earworm without all the drama. Enjoy this week's hidden gems:
***
FAN, "Fire" — Well-known for being one half of The Dodos, Meric Long ventures away from his eclectic indie roots in his new solo project, FAN. FAN's first single "Fire" feels very new wave with pulsating synths and resonant vocals. It also mixes in distorted, garage rock riffs, keeping unpredictability a consistent characteristic of his music. FAN has a 7-inch, Fire/Disappear, out Nov. 3. Until then, you can catch FAN at the Swedish American Hall on Oct. 24.
***
Grandbrothers, "Long Forgotten Future" — I found myself falling deeper into Grandbrothers' catalog after listening to the Dusseldorf duo's latest single, "Long Forgotten Future." Grandbrothers melds classical piano elements with electronic music to create mesmerizingly emotive instrumental pieces. "Long Forgotten Future," in particular, moves through phases of glimmering hope, occasional dips of minor desolation, and wistful Yann Tiersen-esque moments in the middle. Despite its melancholy tones, "Long Forgotten Future" makes it all sound magical. The cosmic track is off of Grandbrothers' upcoming album, Open, out Oct. 20.
***
BANKS, "Underdog" — Although fans call BANKS their queen, the Southern Californian singer uses her latest single to root for underdogs. "Underdog" starts with techno elements like enigmatic synths and trancelike vocals, but also shows off some staple pop stylings, especially as the bridge comes around. While keeping a mellow groove, it still has a danceable kind of energy. BANKS has built a reputation for making next-level pop music due to her experimentation with electronic and trip hop. "Underdog" stays true to all that while still sounding as fresh as ever.
***
Coyote Run, "Love From Far Away" — Everything about Coyote Run's single intrigued me from start to finish. It opens with a Wild West-styled guitar lick that builds into Kasie Shahbaz's hazy, haunting vocals and ends with a jangly breakdown. All together, it's enigmatic and hypnotizing, which makes perfect sense for a song about admiring someone at a distance. "Love From Far Away" reminds me of some kind of reverie that you don't want to wake up from.
***
Kimbra, "Everybody Knows" — New Zealand popstar Kimbra is back, giving fans a sneak listen to Primal Heart, her first album since 2014. With a chorus that goes, "I was young and gullible/ But baby I grew," lead single "Everybody Knows" shows that you can find strength after dark times, while also putting perpetrators in their place: "Now the whole world's watching you." Despite the complicated theme presented, Kimbra shows off a polished, cool and composed version of her original experimental-pop style that definitely adds to the song's surprise release.
***
BAUM, "Hot Water" — Sabrina Teitelbaum, better known as BAUM, has a voice full of soul and an ear for catchy melodies. Her new single, "Hot Water," narrates a youthful romance, reminiscing teen rituals like going to drive-throughs and asking a Magic 8 ball all your burning questions. On top of being a solid track, the music video for "Hot Water" gives representation to LGBTQIA youth, depicting two young women learning to embrace their identities as their relationship blossoms right in San Francisco.
***
Chloe's Pick – It was tough to narrow down my favorite for this week, but "Long Forgotten Future" by Grandbrothers stuck out to me the most. The classical piano parts are gorgeous, and the electronic embellishments are a cool touch. The genres are quite an unlikely pair, but Grandbrothers have really nailed a smooth, relaxing blend of both.
Follow Chloe Catajan at Instagram.com/riannachloe and Twitter.com/riannachloe.