Tuesday Tracks: Your Weekly New Music Discovery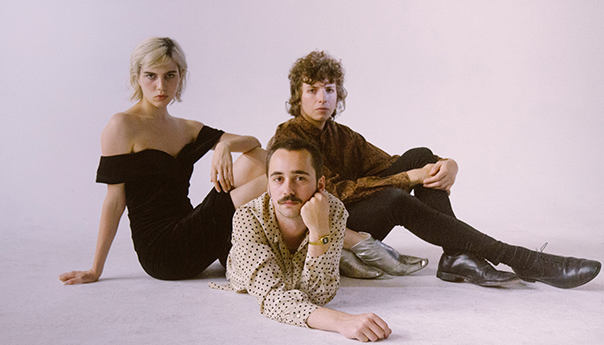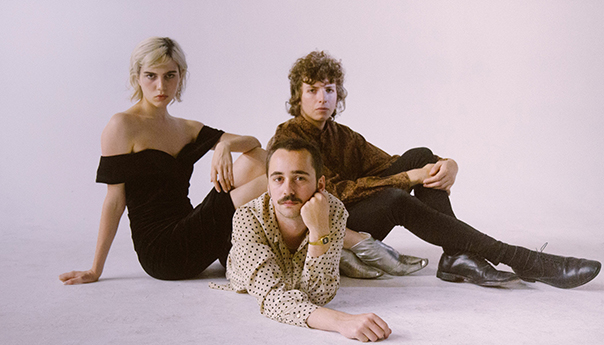 Every week, there's a plethora of new music at our fingertips.
Artists on platforms such as Spotify and Bandcamp are plentiful, and the radio offers a steady deluge of new singles, but who has time to sort through all that? RIFF does!
We pooled our resources to find some of the best new singles from all genres and backgrounds, so you can find your newest earworm without all the drama. Enjoy this week's hidden gems:
***
Everywhere, "Moments" — Vocalist Max Berga starts Everywhere's new single by singing "We have our moments." Usually, that means things are good only on occasion. But in the London group's case, "Moments" keeps a feel-good beat from start to finish. With recurring synths, the track takes a poppy shift from Everywhere's earlier work. However, the epic chants give the chorus an alternative tinge akin to Bastille. Berga addressed the sound change in an email to RIFF, saying "We've been doing some pop stuff for a while now, but we're hoping that we can maintain a rock 'n' roll kind of energy and soul in the tracks."
***
Sunflower Bean, "I Was a Fool" — While the intro recalls an R.E.M. riff, vocalist-bassist Julia Cumming adds a mystical touch that gives off Stevie Knicks vibes. But don't let these similarities fool you; Sunflower Bean makes its groovy style its own with a clever songwriting and recording process. "I Was a Fool" is a psychedelic ballad about loving someone, comparing it to "getting lost in your quicksand." Cumming alternates verses with guitarist Nick Kivlen, who recorded his parts with a mic made from a payphone, adding extra haze. You can get in the groove with Sunflower Bean at the Rickshaw Stop on March 2, 2018.
***
Selene Vigil, "Battery Street Tunnel" — 7 Year Bitch's Selene Vigil is fueled by a fire that never goes out. Even after the band's breakup in 1997, Vigil never ceased to make punchy punk music. "Battery Street Tunnel" shows off her signature edge via fierce guitar riffs and vocals full of attitude, chanting "I don't belong anywhere/ I don't belong with anyone." The track's infectious high energy will undoubtedly make listeners feel ready to take on the world with sheer badassery alone. "Battery Street Tunnel" is off Vigil's upcoming album Tough Dance, out Nov. 17.
***
Kalu & the Electric Joint, "Too Low to Get High" — This single takes on the complex stages of post-breakup grief with the grace of soul and funk. It starts with dark tones and a moody bassline, but eventually ends with smooth, angelic vocals and an upbeat guitar outro. On top of the emotive journey, "Too Low to Get High" showcases Kalu & the Electric Joint's strong grasp of its craft, a stellar blend of genres from soul to psychedelia. The single is just a taste of what's to come from the band's upcoming record, Time Undone, due Dec. 8.
***
Mount Kimbie, "You Look Certain (I'm Not So Sure)" — Londoner duo Mount Kimbie takes chillwave melodies and pairs them with Andrea Balency's fuzzy vocals in "You Look Certain (I'm Not So Sure)." The combination makes for a hazy track that now has visuals to complement it. In a press statement, video directors Rosie Marks and Frank Lebon say the clip conveys "the insecurities one feels in a new place." With the video's distant glimpses of beach days and city nightlife, it definitely does feel like you're on the outside looking in. Whether you check it out for the song, video or both, you're in for a trip.
***
Bossie, "Solsbury Hill" (Peter Gabriel cover) — Bossie takes Peter Gabriel's post-Genesis song, "Solsbury Hill," and gives it a sugary sweet treatment. The bright synth-pop rendition preserves the hopeful spirit of the original version but sprinkles its own magic to make the track glow like new. "I always come back to this song during times of transition, because it gives me momentum and reminds me to face forward," Bossie said in a press statement. The cover accompanies the release of the Toronto artist's recent single, "Strawberry Moon."
***
Aly & AJ, "I Know" — You might remember Aly & AJ from the duo's Disney Channel days, but you probably don't know Aly & AJ like this. Ten years after their last musical release as Aly & AJ, the sisters are back with the steamy, synth-driven single, "I Know." It's a shift from their earlier pop rock stuff, but the glossiness doesn't take away from their ability to express cutting edge emotions. "I Know" is off Aly & AJ's EP, Ten Years, due out on Nov. 17.
***
Chloe's Pick – I really enjoyed Sunflower Bean's "I Was a Fool" for its dreamy and relaxing tones. It's the kind of song you'd want to listen to while driving around with the windows down. I'm also still impressed with the idea of rewiring an old payphone to use it as a mic; it works so well!
Follow Chloe Catajan at Instagram.com/riannachloe and Twitter.com/riannachloe.