Tuesday Tracks: Your Weekly New Music Discovery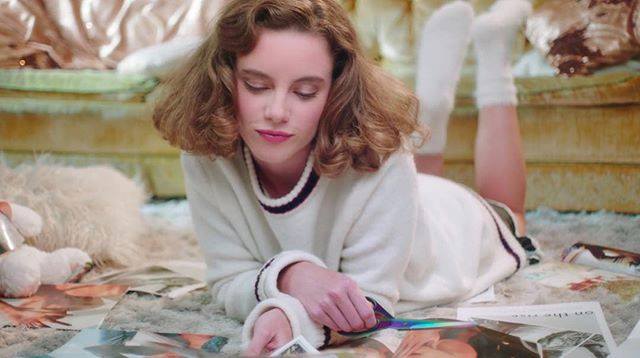 Every week, there's a plethora of new music at our fingertips.
Artists on platforms such as Spotify and Bandcamp are plentiful, and the radio offers a steady deluge of new singles, but who has time to sort through all that? RIFF does!
We pooled our resources to find some of the best new singles from all genres and backgrounds, so you can find your newest earworm without all the drama. Enjoy this week's hidden gems:
***
CYN, "Only With You" — Up-and-coming pop songstress CYN takes her celebrity crush to the ultimate level in "Only With You." Set to a bumping bassline and infectious bubblegum pop, the Michigan native lays out her obsession plain and simple: "I don't want anything to do with anyone but you." The music video has CYN in action, set out to possess everything he's touched and to come face-to-face with the celebrity dreamboat. Complete with a vintage Nancy Drew aesthetic, "Only With You" embodies the daydream-y thrills of such infatuation.
***
Tiny Fireflies, "Nothing" — In its latest single, Tiny Fireflies reminisces the styles of '90s post-punk. It's got an edgy tone driven by a broody guitar riff, plus a hint of gloss thanks to the orchestral string sounds. Additionally, Kristine Capua's soft vocals give the song a groovy haze that will make fans of The Cure want to lace up their old dancing shoes. The track is off Tiny Fireflies' upcoming 7-inch, Nothing/2040, out January 2018.
***
Baskery, "Sick of the Remedy" — Sister trio Baskery shows its playful side in its latest single. "I'm already gone/ You'll need to rescue me/ I got a problem/ You gotta solve it," sings Sunniva Bondesson. Through soulful singing and bluesy tones, the track gives off a breezy feel that's infectiously chill. "Sick of the Remedy" is from Baskery's next EP, due out early next year.
***
Foreign Air, "Chakra Daemon" — Through celestial melodies and techno vocals, Foreign Air crafts a sweet, stellar energy in its newest release. Despite the upbeat tones, the lyrics stir up haunting thoughts that belong to a person trying to find his or herself. "Trying to be the brightest star/ You're not demanding enough/ You're not commanding enough," sings vocalist Jesse Classen, as he lists other perceived flaws. "Chakra Daemon" will be a part of Foreign Air's next album, due out next year, which will further explore the duo's inner haunts.
***
The Soft Moon, "It Kills" — An ode to the saying "old habits die hard," The Soft Moon's newest tune offers a musing that takes form as an eerie, electro fuzz melody. "'It Kills' represents my constant struggle with making the same mistakes in order to feed my desires," said frontman Luis Vasquez in a press statement. The song's sinister tones, complemented by the music video's glitchy chaos, certainly bring the internal conflict to life. "It Kills" is off Vasquez's upcoming album, Criminal, due Feb. 2.
Chloe's Pick — This week, I'm especially digging "Only With You" by CYN. Everything from the track's saccharine melody to the music video's visual aesthetics is just as addictive as a celebrity crush is to CYN.
Follow Chloe Catajan at Instagram.com/riannachloe and Twitter.com/riannachloe.