Tuesday Tracks: Your Weekly New Music Discovery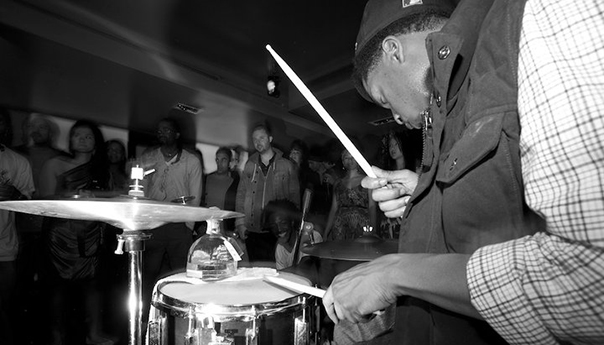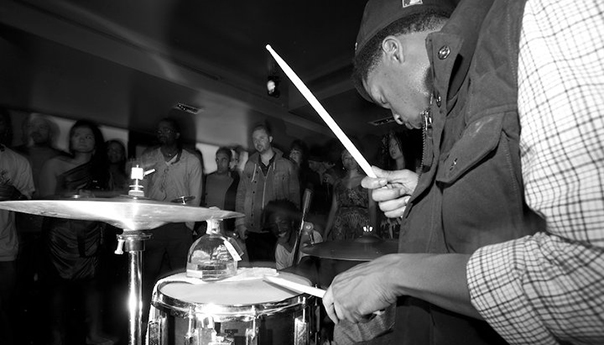 Every week, there's a plethora of new music at our fingertips.
Artists on platforms such as Spotify and Bandcamp are plentiful, and the radio offers a steady deluge of new singles, but who has time to sort through all that? RIFF does!
We pooled our resources to find some of the best new singles from all genres and backgrounds, so you can find your newest earworm without all the drama. Enjoy this week's hidden gems:
***
Ugly Sun, "LITTLE SISTER" — Like a shot of straight caffeine, this latest track from Ugly Sun breeds pure energy. Its hard-hitting vocals and high voltage instrumentals shoot listeners straight into the New York band's world of garage punk. The lyric video for "LITTLE SISTER" is equally consuming. Full of glitches and grain, Ugly Sun's raw sound comes to life as you get a closer look at the band's pains. "You got me staring at the ceiling/ I'm gonna lose all sense of feeling," cries the chorus.
***
Thriving Ivory, "This Is It" — With the grandeur of a war-cry, Thriving Ivory declares an epic love in "This Is It." "I'll be the heart of your story/ And hope the end never comes," sings vocalist Clayton Stroope. The new single is driven by an inspiring synth melody that, with one listen, could be the extra push you need to take a big leap of your own. So if you're in need of something positive today, this is it.
***
Chris Dave and the Drumhedz, "Dat Feelin' ft. SiR" — Good vibes are all around in this new tune from Chris Dave and the Drumhedz. Every note becomes larger than life with each instrument's distinct characteristic. From Dave's fiery drumming to the fresh horn parts, sound proves to say just as much as words in "Dat Feelin'." The single is off the group's debut self-titled album, set to be released Jan. 26.
***
Taylor Bennett and Bianca Shaw, "Only Difference (prod. By TGUT)" — Set to a simple and chill beat, "Only Difference" shines all the spotlight on both of its artists. Taylor Bennett and Bianca Shaw show total creative chemistry with their interlocking flow and smooth wordsmithery. While the song details both artists' personal narratives, it notably discusses Bennett's switch from a major record label to his own independent company. Bennett and Shaw only have one other release out together, titled "So High," but it's clear early on that they make a great team.
***
Kudzu, "No Backbone" — This track from Kudzu will transport you into a hyper-cool kaleidoscopic rush. The Missouri-based duo layers a quintessentially new wave melody with haunting vocals that together create an entrancing, dark sound. Additionally, the music video complements the vibe perfectly. "No Backbone" is off Kudzu's upcoming album, Defeated, which will be out March 2.
***
Chloe's Pick – I love "Dat Feelin'" by Chris Dave and the Drumhedz. From the scatting, to the syncopated beats, to the clever collision of all instruments, everything sounds fresh and feel-good. The ensemble's energy is completely addictive and is something I would love to experience live.
Follow Chloe Catajan at Instagram.com/riannachloe and Twitter.com/riannachloe.