Tuesday Tracks: Your Weekly New Music Discovery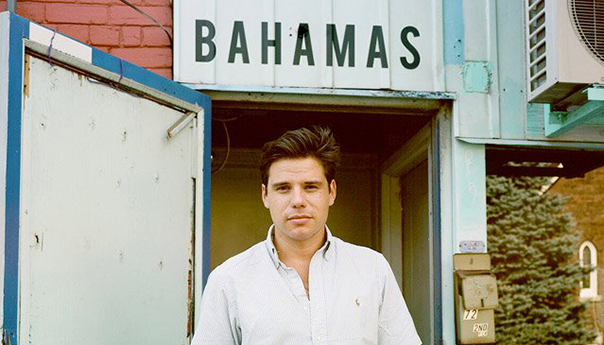 Every week, there's a plethora of new music at our fingertips.
Artists on platforms such as Spotify and Bandcamp are plentiful, and the radio offers a steady deluge of new singles, but who has time to sort through all that? RIFF does!
We pooled our resources to find some of the best new singles from all genres and backgrounds, so you can find your newest earworm without all the drama. Enjoy this week's hidden gems:
***
Gianni Paci, "Honest Thing" — "Honest Thing" by Gianni Paci encompasses the feeling of being lost in romantic reverie. Driven by a prominently hazy melody, the New York-based artist sings of mixed feelings, with lyrics like "You make me want to do the things I can't" standing out the most. The music video—directed, produced and shot by Paci—is equally dreamy.
***
Faze Wave, "Leagues" — Even with tones on the softer side, Faze Wave exhibits great energy in its latest release, "Leagues." The Jacksonville, Florida rockers reminisce New Order's "Age of Consent" while singing about a love of a different level. Its dreamy rock riffs radiate youthful vibes that bring nothing but high spirits.
***
QWAM, "Dirty Feet" — If you're in the mood for something fun and edgy, then "Dirty Feet" by QWAM will give you exactly what you need. Lead singer Felicia Lobo shows off her powerful pipes, fully equipped with a badass attitude, while the band fills the song with gritty instrumentals. "Dirty Feet" is off the Brooklyn band's debut EP, Feed Me. And if the single is any indication, there's more a lot more to come.
***
Fruition, "Northern Town" — With a hint of nostalgia, "Northern Town" by Fruition pulls at the heartstrings. It reflects on time that's passed and hopes for the best, finding strength through heartache. With soft guitar strums and haunting harmonies that come in during the chorus, "Northern Town" zeroes in on the sentiment, making this tune perfect for pensive moods. The single is off Fruition's upcoming album, Watching It All Fall Apart, set to be released Feb. 2.
***
Bahamas, "Bad Boys Need Love Too" — "Bad Boys Need Love Too" starts off with a soulful, R&B mood that's easy to get in sync with. As the song progresses, it throws in garage rock guitar riffs that blend in seamlessly. On top of everything, the vocals juxtapose a baritone croon with bandmate Felicity Williams' soft falsetto. With all the dynamics, Bahamas has a knack for making everything come together with a natural groove.
***
Chloe's Pick – "Bad Boys Need Love Too" by Bahamas caught my attention right away because of its title. I had no idea what sound to expect when I first listened, but I loved all the different elements that make up the song. There are a lot of things going on, but it's all done in a way that's muted and soul-soothing.
Follow Chloe Catajan at Instagram.com/riannachloe and Twitter.com/riannachloe.