Tuesday Tracks: Your Weekly New Music Discovery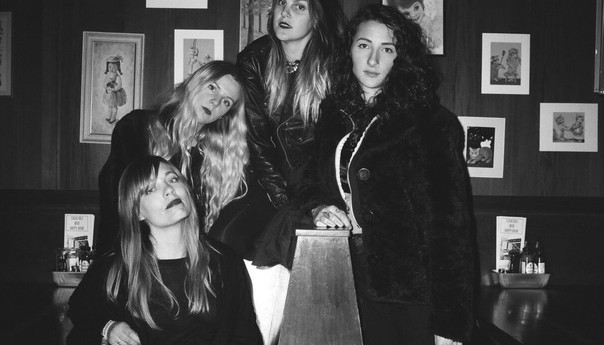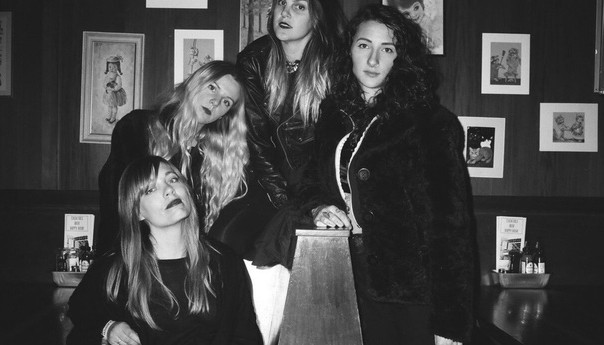 Every week, there's a plethora of new music at our fingertips.
Artists on platforms such as Spotify and Bandcamp are plentiful, and the radio offers a steady deluge of new singles, but who has time to sort through all that? RIFF does!
We pooled our resources to find some of the best new singles from all genres and backgrounds, so you can find your newest earworm without all the drama. Enjoy this week's hidden gems:
***
Terminal Mind, "Refugee" — These proto-punkers helped put the Dallas loud rock scene on the map far before the American hardcore explosion in the 1980s. This track provides the perfect fix of primitive power to hold listeners over until the release of the compilation Recordings. "Refugee," originally from the band's 1979 EP I Want to Die Young, has the ambitious attitude and spirited amateurism one would expect from this infamous period of rock music, played by a group of lads with nothing to lose but their eardrums. Jan. 19 marks the release of Terminal Mind's collected body of work for all to hear after decades in obscurity. But this song already lets listeners hear the band's incredible knack for speed rock.
***
Trace Mountains, "Turn Twice" — Using bedroom production aesthetics to their advantage, Trace Mountains manages to inflate itself beyond stark minimalism and elevate lo-fi indie rock into a more expansive emotional aura. Tasteful use of autotune and expertly-layered guitars and keyboards find the perfect glue in a hypnotic drum loop. As the first single off LP A Partner to Lean On, due Mar. 30, "Turn Twice" does a wonderful job of subverting the genre's reputation as it sets the tone for Trace Mountains' musical take on indie rock.
***
Dan Russell, "Before The Guns" — In the end, rock musicians are often the sum of their primal energy and instinctive groove. Dan Russell has brought both elements in spades with his new track "Before The Guns," bringing propulsive rhythm and incredible intensity within a familiar hard rock template. Complete with a thoughtful social message delivered through Russell's lackadaisical baritone, it's encouraging to see a seasoned veteran of no-nonsense rock succeed in bringing interesting ideas to the table both in lyrics and in instrumentals. The results don't reinvent the wheel, but Russell has been in the scene long enough to know that a tried-and-true approach works wonders if done well enough. As exemplified by this song, he hasn't lost a beat.
***
Blackwater Holylight, "Sunrise" — Though based in Black Sabbath-inspired volume worship, the all-female doom rockers Blackwater Holylight supplement occultish riff-mongering with hard-rock tradition and the gloomiest reaches of indie rock. Allison (Sunny) Faris' haunting voice draws parallels between Chelsea Wolfe's. However, her approach forgoes witchy seduction for more innocent delivery reminiscent of downer indie instead of goth rock. The band's collective weight rattles bones once the song's culminating riff hits. Its unique atmosphere allows heaviness to translate more in feel than playing. If "Sunrise" represents the caliber to be expected from Blackwater Holylight's upcoming self-titled debut, then it may well be some of the most memorable heavy music of the year.
***
Sur Back, "Valentino" — This Floridian pop experimentalist has upped her compositional ante by bolstering ethereal beats with lush string and brass arrangements. Caroline Sans' voice is as hauntingly melodious as one would expect, and its impact increases tenfold alongside expanded instrumentation and intimate production. While certainly denser than her previous material, this track remains wholly accessible in its delivery. The added instrumentation of "Valentino" doesn't force Sans to leave behind her danceable pop element. It instead increases its memorability through tasteful ornamentation.
***
Alice Glass, "Forgiveness" — Confrontational, sinister and vulnerable, Alice Glass explores what she sees as predaceous ideological underpinnings within the doctrine of forgiveness through superbly-crafted gothwave. Glass's austere blend of death rock, new wave and modern synth-pop is as infectious as it is depressive. Her spellbinding voice weaves a tale of struggling to retain strength when many want Glass to relinquish her sense of personhood in the name of absolution. The track's steadfast four-on-the-floor beat and spooky keyboard lines provide a catchy, yet harrowing journey. Especially with its music video, "Forgiveness" does a remarkable job of remaining palatable in its execution without compromising its subject matter.
***
Max's Pick — "Sunrise" by Blackwater Holylight proves that the classic doom revival can still take many different directions. Avoiding the genre's tendency towards insane detuning and downtempo melancholy, this song succeeds in the school of thought emphasizing heaviness in ways beyond having the gnarliest guitar tone or the most cavernous drum sound. It functions beautifully as a solid doom rock song, but transcends to striking new territory through its overarching darkness.
Follow writer Max Heilman at Twitter.com/madmaxx1995.