Tuesday Tracks: Your Weekly New Music Discovery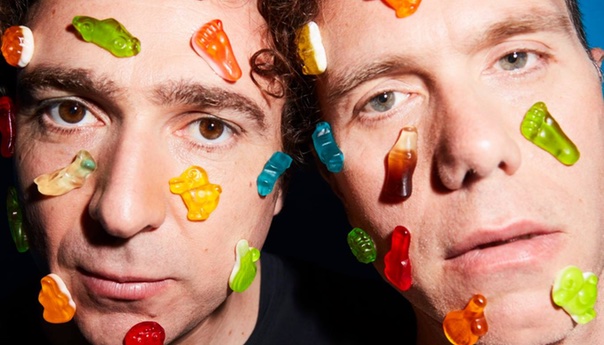 Every week, there's a plethora of new music at our fingertips.
Artists on platforms such as Spotify and Bandcamp are plentiful, and the radio offers a steady deluge of new singles, but who has time to sort through all that? RIFF does!
We pooled our resources to find some of the best new singles from all genres and backgrounds, so you can find your newest earworm without all the drama. Enjoy this week's hidden gems:
***
Mickelson, "Plastic, Vinyl & Leather" — This Bay Area singer-songwriter-producer brings a nuanced approach to alt-folk by way of dense vocal layerings and explosive dynamics. "Plastic, Vinyl & Leather" is the most accessible song of the five here, and that charming palatability allows it to resonate on a level beyond being the most experimental or the most complex. Scott Mickelson's baritone voice will certainly please any fan of twangy rock, but his attention to compositional detail is what separates this song from countless others trying to stand out.

***
Uppermost featuring Yudimah, "Slide" — Part of the fun of watching loop-based projects perform is seeing how they layer sounds in a live setting, and that's exactly what makes this live session video of French producer Behdad Nejatbakhshe constructing a solid electro-acoustic hip-hop ballad. As French trap-rapper Yudimah spits over an ornately crafted backdrop, the song's eventual explosion retains a distinctly human touch. Seeing how Nejatbakhshe, guitarist Hadrien Mabilat and bassist Clément Aubert execute their contributions to the song brings its musicality into focus. Spacious soundscapes allow Yudimah to flex his vocal chops, while his melodic touches provide direction for seismic crescendos.
***
Reuben And The Dark, "Hurricane" — As the oversaturation of lo-fi practitioners reaches critical mass, Canadian indie rockers Reuben And The Dark choose a more dynamic approach to the style akin to Fleet Foxes or Sufjan Stevens. The direct impact of Reuben Bullock's lyrics and songwriting foundation isn't far removed from what one would expect from him, but the magnitude of his arrangements gives the other members more than enough room to elaborate on folksy soft rock. These dynamic additions coincide with Bullock's incredible vocal range, allowing his musical drama to reach some of the project's most memorable heights.
***
The Prids, "Lie Here" — If there's one thing to take away from this track, it's that The Prids have mastered the art of making a pop song from a wall of sound. The sheer volume of these Portlanders practically begs to be played as loud as possible, allowing listeners to dive into a sea of processed guitars and propulsive rhythm. Yet, dazzling keyboard chimes shine through the thick tones, bringing dream-pop sensibilities to the song's shoegaze murk. Add to that some compelling vocal melodies—increasingly a diamond in the rough for this genre—and this pick-me-up banger's staying power increases with every listen.
***
The Presets, "14U+14ME" — With this oddly titled single, this Sydney-based duo reinstates itself as the rock and roll response to fellow Australian Kirin J Callinan's experimental dance pop. Gleefully outlandish even without taking its unhinged visual accompaniment into account, "14U+14ME" features The Presets at their most confrontational, but also their most hooky. One could compare this track to the likes of Sacramento's Death Grips, in that its catchiness stems as much from its weirdness as it does from EDM staples. Deliciously quirky auto-tune manipulations, energetic beat changes and esoteric imagery make this track a particularly memorable addition to Australia's growing avant-dance scene.
***
Max's Pick — "14U+14ME" by The Presets drew me in with its unabashed craziness, but after several listens I began to understand the method to the maddness. Masterminds Julian Hamilton and Kim Moyes met at the Sydney Consevatorium of Music—they know what they're doing, and it shows. Every decision in this song is intentionally executed, which might explain why I've begun to sift through the weirdness and see what they're really accomplishing. The fact this works both as a performance art piece and a Coachella anthem, speaks volumes of the level of mad genius these two bring to the table.
Follow writer Max Heilman at Twitter.com/madmaxx1995.