Tuesday Tracks: Your Weekly New Music Discovery – Feb. 20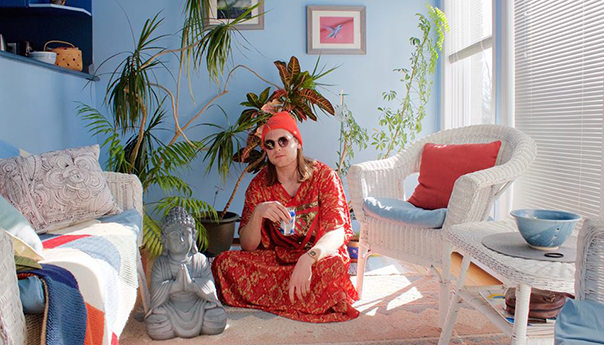 Every week, there's a plethora of new music at our fingertips.
Artists on platforms such as Spotify and Bandcamp are plentiful, and the radio offers a steady deluge of new singles, but who has time to sort through all that? RIFF does!
We pooled our resources to find some of the best new singles from all genres and backgrounds, so you can find your newest earworm without all the drama. Enjoy this week's hidden gems:
***
Fenne Lily, "On Hold" — "I was on hold/ Tired and getting cold/ So I put my love to bed," Fenne Lily sings. "On Hold," the title track of Lily's debut album, is about feeling stuck on a past love. The Bristol-based artist plays primarily with a hushed and haunting style, but adds a touch of distortion with a fuzzy breakdown. It's the perfect sample of Lily's upcoming release, which navigates through the pain and frustration of her first big breakup. But rather than approaching everything with rage, she channels her feelings through melancholy. The emotively multi-faceted On Hold is due out April 6.
***
Cameron Boucher, "Of Alaska" — Sorority Noise's Cameron Boucher sheds his pop-punk skin for "Of Alaska," and instead shows off a softer side. "Who's going to love you more than I do?/ Well I'm going to love you more than that," Boucher sings as weepy orchestra strings weave through simple guitar strums. It's a tender, stripped-down track, akin to the styles of Iron & Wine and Conor Oberst. Appropriately, the track comes from a Valentine's Day split EP with folk singer-songwriter Field Medic. All proceeds go to Covenant House, a charity that provides shelter, food and urgent care to homeless youth.
***
The Rocket, "Chain Reaction" — The Rocket has pop-punk lyrics on lock with lines like, "Though all my friends/ Tell me you won't stick around." But instead of referencing love and friendships to gritty power chords, the Belgian band rocks out to '80s-inspired synths. New single "Chain Reaction" executes the unexpected mix seamlessly, devising a high-spirited anthem about moving on from a past relationship. "Chain Reaction" previews an album in the works, set to release some time this year. So far, the only details shared by The Rocket is the hashtag #ARNTFTS, which hints at the album title.
***
Billy Moon, "S L Y" — "S L Y" ("someone like you," abbreviated) feels like reading a childhood love letter with its anecdotal lyrics and playful guitar riffs. The cherry on top of it all is the sweetly sung line in the chorus: "Someone like you deserves to be loved." Bringing Moon's track to life, the music video finds tenderness in everyday moments between Olivia and Elena, two young lovers trying to make sense of their world. This track is off Moon's EP I'll Push the Pedals and You Steer, which will be reissued March 23.
***
Deaf Poets, "King (Don't Matter)" — Based on the washed-out vocals and distortions in "King (Don't Matter)," Deaf Poets are naturals at playing it cool. Even the chorus alone could say it all: "I don't matter when the feeling is dead/ I said/ I don't matter/ I don't matter." The music video is equally electrifying, featuring the Florida rockers in black-in-white, while the only pops of color come from doodles moving in sync with the duo. Whether you're just listening or you're watching the music video, Deaf Poets' energy sends a shock to your system.
***
Chloe's Pick — From the line, "It's broken/ But it just needs mending," to the dreamy pop-rock instrumentals, to the coming-of-age music video, "S L Y" by Billy Moon won my heart right away. The track itself is just the right amount of sweet and feel-good, while the music video captures a love story at its purest. Valentine's Day feels like just another day to me, but when this release dropped, I didn't mind reveling in the holiday spirit just a little bit.
Follow Chloe Catajan at Instagram.com/riannachloe and Twitter.com/riannachloe.