Tuesday Tracks: Your weekly new music discovery – Feb. 27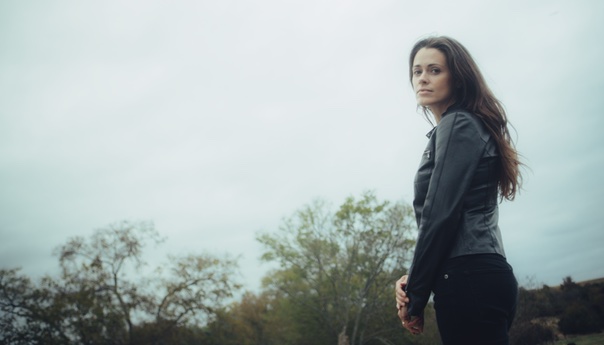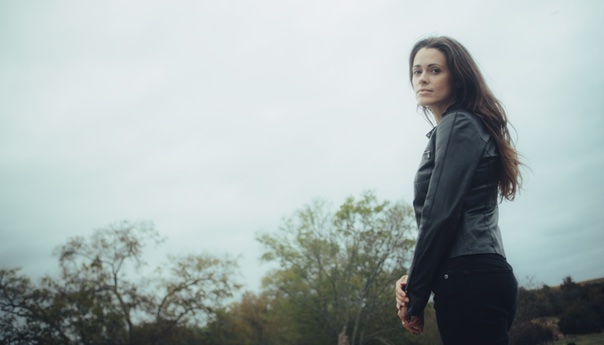 Every week, there's a plethora of new music at our fingertips.
Artists on platforms such as Spotify and Bandcamp are plentiful, and the radio offers a steady deluge of new singles, but who has time to sort through all that? RIFF does!
We pooled our resources to find some of the best new singles from all genres and backgrounds, so you can find your newest earworm without all the drama. Enjoy this week's hidden gems:
***
Starchild & The New Romantic, "Can I Come Over?" — While he certainly pays respect to the pop-soul traditions of the 1980s, Maryland's Bryndon Cook also leaps into braver territory reminiscent of Frank Ocean and Blood Orange on this cut. Synthetic danceability and intimate ambiance allow "Can I Come Over?" to transition seamlessly from infectious electro-funk to a spacious trip-hop epilogue as he synchronizes air-tight grooves and vocal phrases with distorted layerings and sweeping synthscapes. Furthering the potential alternative R&B has for breaking down stereotypes and furthering musical progression, Cook's work under this alias provides a vital vantage point into his outlook: "My sensitivity is my strength."
***
Caitlin Canty, "Scattershot" — Vermont's Caitlin Canty pays homage to the storms of life through the somber intent of this beautifully arranged ballad. Though its instrumentation gushes with emotion, her approach favors the more earthy and personal end of the spectrum. Every instrumental addition accentuates vocal harmony and increases the song's emotional impact. Using the simple melancholy of blues, the flourishes of country western and the immediacy of indie folk, Canty paints a picture of a heart of turmoil through swirling violins and rustic guitar picking.
***
Charlotte Day Wilson, "Stone Woman" — At first listen, what the Toronto-based experimental R&B singer has accomplished with this cut might not fully translate. Everything from instrumentals to vocals remains shrouded in dreary minimalism, but Charlotte Day Wilson's atmospheric intuition elaborates upon the duality of vulnerability and stoicism. Keyboard sprinklings create a hypnotic flow, gradually filling in space with swelling ambiance and melodic explorations before dialing back to a methodical vocal melody. "Stone Woman's" tactful simplicity reveals a testament to how aesthetics can inflate what could have been a mundane song to an arresting proportion.
***
Diamante, "Had Enough" — If anything could revitalize all-girl hard rock, a glam metal banger with a music video inspired by the iconic 1991 film Thelma and Louise would do the trick. "Had Enough" has all the swagger one would expect from Twisted Sister and Mötley Crüe in their prime, but don't be so quick to assume what Mexican-Italian artist Diamante has cooked up. Electronic inflections complement stomping groove and powerful riffage, while her voice carries a distinctly modern sound. Outrage anthems rarely stay in one's heads the way they did in the '80s, but Diamante harnesses that era's larger-than-life rebellion to push her empowering message.
***
Datarock, "Feathers & Wax" — These Norwegian indie-dance experimenters tip a hat to several distinct influences. Whether it be Devo-esque art punk or the post-hardcore rock and roll of Fugazi, the song evidences Datarock's understanding of both the roots and the eccentricities of their chosen style. An accelerated beat glues together guitar leads that commingle with warm basslines and crunchy guitars as the band shares vocal duties, making for an experience as intriguing as it is exhilarating. Few bands can embody the best elements of every style they implement, but "Feathers & Wax" seamlessly compiles numerous influencse into a compact and catchy package.
***
Max's Pick: I didn't approach Caitlin Canty's "Scattershot" expecting to like it as much as I did, but its perfect storm of sobriety, musicality and imagery has remained in my mind hours after it left my ears. Her delivery could be compared to the likes of Tom Waits, in that she resonates on a level far beyond what her music does in a technical sense. Every string line, guitar strain and vocal melody conveys a primeval well of human emotion, making "Scattershot" my winner for best track of the week.
Follow writer Max Heilman at Twitter.com/madmaxx1995.