Tuesday Tracks: Your Weekly New Music Discovery – March 6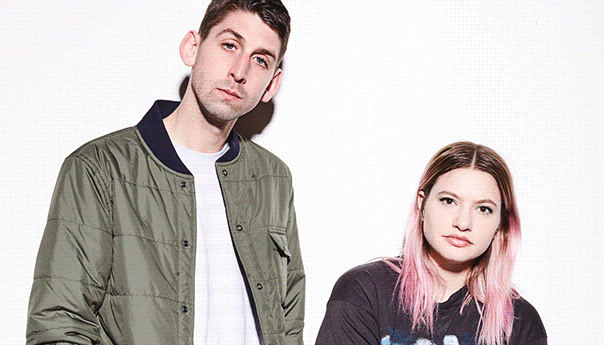 Every week, there's a plethora of new music at our fingertips.
Artists on platforms such as Spotify and Bandcamp are plentiful, and the radio offers a steady deluge of new singles, but who has time to sort through all that? RIFF does!
We pooled our resources to find some of the best new singles from all genres and backgrounds, so you can find your newest earworm without all the drama. Enjoy this week's hidden gems:
***
Tigers Jaw, "Window" — Longtime Tigers Jaw fans likely grew up with the band's style. What originally started as angsty pop-punk has now developed into a refined, yet still powerful indie rock sound. But whether you're an old listener or a new one, the meanings behind Tigers Jaw songs prove hard-hitting and timeless. The Scranton, Pennsylvania band's latest single, "Window," perfectly pairs a pensive melody, highlighted by organ chimes, with unshakably relatable lyrics: "I found myself in a darker place/ Afraid of change but more afraid to stay the same." The music video nails the tune's nostalgic undertones, too, set in a retro neon-lit roller rink. You can catch Tigers Jaw rolls on by The Catalyst on March 10.
***
Sidi Touré, "Heyyeya" — In Songhai, a dialect spoken by Mali, West Africa musician Sidi Touré, the expression "heyyeya" refers to celebrating a moment of pure beauty and happiness. Touré's recent single of the same name carries out the meaning through spirited solo and group vocals, energized riffs and percussion parts that will without fail make you feel the beat. The track's music video also personifies the expression as it features Touré and company all smiles, getting into the groove. "Heyyeya" comes off Touré's upcoming record, Toubalbero, due March 23.
***
Lola Kirke, "Monster" — Lola Kirke channels her inner Charlotte from Lost in Translation in her new music video for single "Monster." The clip features the Mozart in the City actress taking on Tokyo solo, trying to find her way in solitude and singing lyrics that call for company. "I can prove that I'm not so far gone/ But I'm not a monster/ Just someone who wants to belong," she sings in the chorus. Make sure to watch until the end to see how things work out for Kirke. "Monster" will be a part of Kirke's debut album, which will release later in the year.
***
Tracyanne & Danny, "Home & Dry" — Things change. The world keeps turning whether you want it to or not. Tracyanne Campbell of Camera Obscura and Danny Coughlan of Crybaby get it. The two teamed up to create music and their first single, "Home & Dry," offers a glimmer of hope for the times when life moves on too fast. As the lyrics find Campbell pondering change and fleeting time, dreamy guitar riffs, groovy percussion and whimsical woodwinds and horns file in. With its comforting charm, the song is just the pick-me-up for those weird shifts in life. "Home & Dry" is off the duo's debut self-titled, due May 25.
***
Casey, "Bruise" — The latest song drop from Casey opens with a mesmerizingly pensive guitar intro. The track builds as vocalist Tom Weaver comes in. "Six years ago/ I developed a shake in my hands/ As they carried the weight of the love/ I was too young to understand," Weaver hums, backed by drums that foreshadow something bigger to follow. The instrumentals hush, and suddenly, everything from Weaver's singing to the clashing of cymbals grow into a roar. Much like the object of the title, "Bruise's" presence begins subtly, but eventually erupts with color, and in the song's case, emotion that cuts like a knife. The track is off Casey's sophomore album Where I Go Where I Am Sleeping, out March 16.
***
Chloe's Pick: This week, two releases stuck out to me, but for different reasons. "Window" by Tigers Jaw marks my first pick. Full disclosure: I'm already a big fan of the band, but its music video got me hooked on the song all over again. I never really go back to music videos, but I've probably re-watched this one more than once a day this week. All of its aesthetics stole my heart: the retro color-grading, the flashes of visual effects, the roller rink setting and honestly everything else.
I choose "Bruise" by Casey as my next pick because I really loved the way the song unfolds. You could feel the song's meaning unravel into a powerful storm of emotions by the end. It definitely makes me look forward to see where the band goes with its sound in the rest of the album.