Tuesday Tracks: Your weekly new music discovery – March 13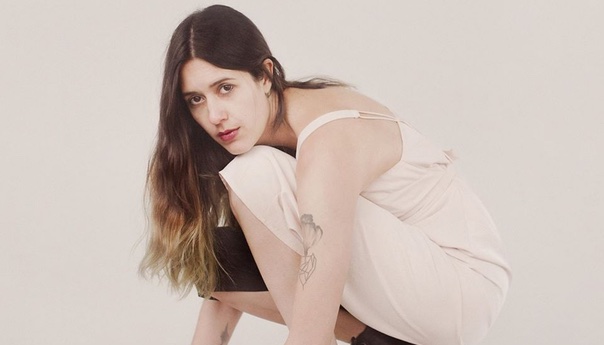 Every week, there's a plethora of new music at our fingertips.
Artists on platforms such as Spotify and Bandcamp are plentiful, and the radio offers a steady deluge of new singles, but who has time to sort through all that? RIFF does!
We pooled our resources to find some of the best new singles from all genres and backgrounds, so you can find your newest earworm without all the drama. Enjoy this week's hidden gems:
***
Half Waif, "Torches" — This chameleon of a song sees Brooklyn's "mood ring pop" trailblazer—who's name is Nandi Rose Plunkett—punctuate elegiac swells with intimate catchiness. Metamorphosing from a brisk bass drum pulse to explosive half-time, the song manages to transcend itself while remaining tightly knit to its foundation. When contextualized alongside Plunkett's processing of Trump's election and the precarious state of the nation, the song bears witness to a dismal era while lighting a life-affirming beacon through harmonious vocal reprisals and evolving electronics.

***
Big Ups, "PPP" — This quartet's return provides the perfect reminder of New York post-hardcore's cathartic power. This rock and roll throwdown's growling bass line and piercing feedback stabs juggle slug-fest band hits and a propulsive groove. Feral vocal snarls and distorted string abuse evoke the legends of the 1990s, but the band's sense of play translates both in the song's sound and its subject matter. While certainly battering, the assault translates with organized structure and tasteful riff-mongering. Just like the crystal its lyrics center around, "PPP" lends itself to multiple interpretations—all the while remaining rooted in raw, frenzied aggression.

***
TT, "Love Leaks" — Besides sharing an acronym with this column, the solo project of Warpaint frontwoman Theresa Wayman more than earns its place in this list with a trippy take on lo-fi indie pop. As much akin to Björk as Mac DeMarco, synthetic manipulations and jazz fusion-esque rhythms create a brooding aura for Wayman's voice to sift through. Upon a minimalist 6/8 foundation, lines between modern orchestra and atmospheric electronics blur as keyboards assume roles similar to strings and flutes. Add to that electro-acoustic percussion volutions, and Wayman has the perfect backdrop to explore the potential of her singing as an instrument and a leading force.

***
Spanish Love Songs, "Bellyache" — In the title track to their upcoming album, L.A.'s indie punk quintet continues its crusade in the vein of Modern Baseball and Movements, incorporating the deadpan storytelling and melodramatic delivery one would expect from the genre to a compelling effect. Spanish Love Songs never fully falls into expectations, constructing their arrangements carefully within a familiar template—resulting in some truly memorable moments of emotional overdrive. Complete with polarized dynamic jumps, catchy melodies and punchy production, this song proves the viability of this often-maligned genre through its direct execution and unapologetic vulnerability.

***
Ben Frost, "Self Portrait In Ultramarine" — With influences as diverse as his own output, Ben Frost's experimental electronica defies categorization. On this particular cut, the Icelandic composer creates a polyphonic flurry submerged in oceanic noise. While a lesser practitioner would be content to simply disorient the listener, Frost's approach carries a sense of purpose unprecedented in such an obscure style. Though no discernable rhythms or melodic lines fully manifest in this textural swirl, a foundation of subterranean drone provides echoes of order in the chaos. While he certainly lends himself to be experienced rather than passively listened to, Frost more than proves his mastery of amorphous sonic narrative.

***
D.A. Stern, "Bluedgenes" — While his style of dreamy indie rock isn't particularly groundbreaking, D.A. Stern deserves recognition for his sense of humor. It's impossible not to crack a smile during this music video as Stern and company tip a hat to 1993's The Sandlot, and fail in all the right ways. The song's organ-play actually evokes the jingles one might hear in a baseball stadium, while its guitar and vocal melodies provide the perfect backdrop for the visual accompaniment. With sound and picture working together, "Bluedgenes" is a genuinely fun experience with comedy and artistry to spare.

***
Max's Pick: Several of these choices resonate with my affinity for aggressive rock styles, but I found myself coming back to Half Waif's "Torches" the most due to its perfect balance of avant-garde sensibilities and palpable structure. Plunkett has found a complementary synthesis of both memorable hooks and brooding ambiance to be a vessel for introspection rather than an excuse for artsy posturing. She succeeds where many cutting-edge pop artists have failed as she tickles the fancy of experimental music lovers and those who simply want to vibe.
Follow writer Max Heilman at Twitter.com/madmaxx1995.