Tuesday Tracks: Your Weekly New Music Discovery – March 20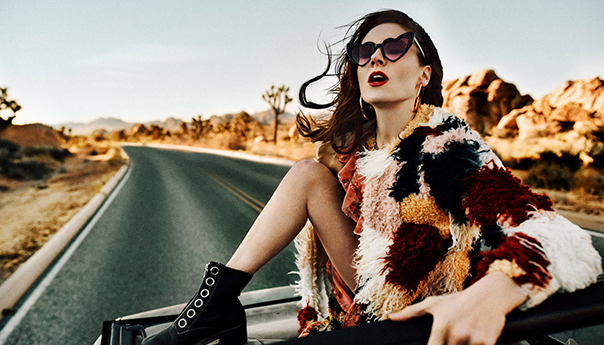 Every week, there's a plethora of new music at our fingertips.
Artists on platforms such as Spotify and Bandcamp are plentiful, and the radio offers a steady deluge of new singles, but who has time to sort through all that? RIFF does!
We pooled our resources to find some of the best new singles from all genres and backgrounds, so you can find your newest earworm without all the drama. Enjoy this week's hidden gems:
***
Charlie Puth featuring Kehlani, "Done For Me" – Charlie Puth and Kehlani teamed up for the first time since 2015, when they recorded a slow R&B cover of Drake's "Hotline Bling." The cover garnered radio success, and while this track will likely hit radio waves too, it won't be for the same appeal as the Drake cover. "Done for Me" is an upbeat, '80s-influenced pop track with empowering, self-actualized lyrics. The point of view is confidently confrontational, directing questions at an incompetent lover. Paired with a catchy dance beat, the lyrics evoke a celebratory attitude at a relationship that didn't work out. "I won't beg for your love/ Won't say please/ I won't fall to the ground on my knees," Kehlani and Puth sing in the pre-chorus. "Done For Me" is Puth's third single off Voicenotes, set to release on May 11.
***
Kate Nash, "Life in Pink" — This new track by Kate Nash is the second single off her upcoming fourth album, Yesterday Was Forever, out March 30. Nash sings of mental illness and juggles two opposing viewpoints–one that perceives her mental capacities as too wild, and the other that embraces it. She does this by alternating her voice from sweet and inquisitive in the verses, to rocker-girl yells during the chorus: "Wish I could let my brain/ Decide and stop the pain." The video setting also shifts to match the changes in Nash's voice, further symbolizing her internal debate. For a topic as serious as this, Nash juxtaposes her lyrical content with playful, fun visuals and a bubblegum pop tune, allowing listeners to enter a space of self-acceptance and self-discovery when it comes to mental health.
***
Chris McClenney, "sidetoside" – Singer-songwriter and producer Chris McClenney released a smooth, jazz-heavy single enriched with old-school R&B vibes. The boom-bap percussion, paired with the piano chords, creates a sweet setting to house McClenney's vocals. Lyrically relying on repetition, the song emphasizes the desire to profess and pursue a romantic interest. The smooth production can hypnotize one into dancing along to the repetitive chorus, which rings almost like dance instructions: "Left to right, side to side, you do/ Left to right, side to side, do you?"
***
Sunflower Bean, "Human For" – This rock track comes from the New York trio comprised of bassist-vocalist Julia Cumming, drummer Jacob Faber and guitarist-vocalist Nick Kivlen. As 22-year-olds, the group decided to focus its upcoming sophomore album on the struggle of entering early adulthood, a topic they relate to and bonded over with their fans. "Human For" has an intense start, notably with Cumming's sharp voice. She sings "I'm not going to say sorry" and "I don't need your religion/ I don't need your protection," continuing the rebellious overtone of the song. Halfway into the song, the track strips down the guitar while Cumming begins to summon the drum. Speaking in a meditative rhythm, she utters "I need the sound of the drums" a few times until Faber spotlights a drum solo. The single comes from the band's upcoming album, Twentytwo in Blue, out March 23.
***
Q-Tip featuring Demi Lovato, "Don't Go Breaking My Heart" – A Tribe Called Quest fans will be pleasantly surprised to hear rapper Q-Tip singing a soulful cover of Elton John's and KiKi Dee's classic, "Don't Go Breaking My Heart," with pop star Demi Lovato. The song and video is the first release of a two-part tribute album to Elton John called Revamp and Restoration. It includes his biggest hits reimagined by today's artists. If the production of the cover wasn't funky enough, the video solidifies a whole new groove through its talented cast of dancers and flamboyant fashion killers enjoying a night of voguing. Still, the track maintains a flavor of pop music from Lovato's powerhouse vocals.
***
Tarandeep's Pick – Both Kate Nash's song and video for "Life in Pink" offered me something completely new. I didn't watch the video until a day after the release, so I first jammed out and connected to the song itself. I love a song with a build-up, and for this one, that turning point happens at the first onset of the chorus. I love how the garage rock sound automatically turns on after Nash lures you in with her sweetly sung verse. Then she later brings you back to happy tunes. The whole rollercoaster of emotions—from the lyrics, to her voice changes and the plot in the video—she really nailed conceptualizing her deepest thoughts on mental health through the release of this project. Also, the aesthetic of the video is so cute and creative!
Follow Tarandeep Kaur at twitter.com/TarandeepKaur8  and instagram.com/tokyotara.