Tuesday Tracks: Your Weekly New Music Discovery – April 3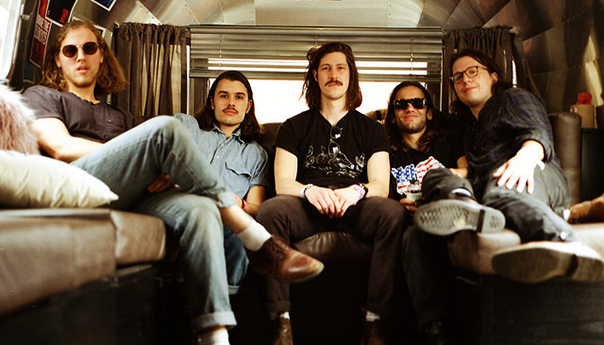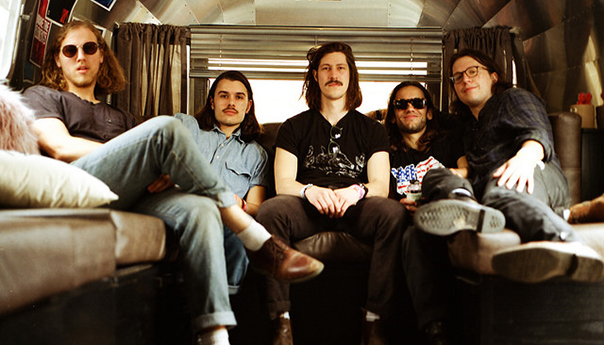 Every week, there's a plethora of new music at our fingertips.
Artists on platforms such as Spotify and Bandcamp are plentiful, and the radio offers a steady deluge of new singles, but who has time to sort through all that? RIFF does!
We pooled our resources to find some of the best new singles from all genres and backgrounds, so you can find your newest earworm without all the drama. Enjoy this week's hidden gems:
***
Stars, "Ship to Shore" — Spring is here and so is this breezy, feel-good single from Stars. On "Ship to Shore," the Canadian indie-pop group sings of a blooming romance that brings back the thrills of a grade-school crush. The tune personifies this through a hopeful melody, happy-go-lucky lyrics and Amy Millan's falsetto sending you into a high. "There's nothing I can do about you/ There's nothing you can do about me/ So let's get crazy," the chorus declares. While the song feels like butterflies in your stomach, Millan has said that it's actually dedicated to a friend of the band and his tremendous love for life. You can catch Stars at The Fillmore on June 16 and at The Catalyst Atrium in Santa Cruz on June 17.
***
CHAPPO, "White Noise" — CHAPPO's new single digs up some of your darkest thoughts and puts them to a groove that's both gauzy and glossy. The Brooklyn band fuses fuzzy guitar riffs, distorted interludes and velvety vocals—altogether sending listeners into a spiral of psychedelic hysteria complemented by the glitch-heavy music video. The line "Droppin' bottles like it's rain/ Give me something for the pain/ Give me something to forget" sums up the mood well. "White Noise" is off CHAPPO's third album, DO IT, which was produced by John Vanderslice of San Francisco's Tiny Telephone.
***
John Parish featuring PJ Harvey, "Sorry for Your Loss" — John Parish's first single off his upcoming album, Bird Dog Dante, welcomes listeners with intriguing gloom. "Sorry for Your Loss" features multitalented artist PJ Harvey, who's worked with Parish many times before; both wrote the song for their late friend and fellow musician Mark Linkous. As a duo, Parish and Harvey combine rustic instrumentals with eerie vocals, sending onto the airwaves condolences to those who've lost their way. "I'm sorry for your loss of soul and hope," sing Parish and Harvey in the opening line. Bird Dog Dante is set to release June 15.
***
Post Animal, "Gelatin Mode" — Chicago rockers Post Animal directed the video for this song themselves. Whether you're jamming with the visuals or the track alone, you're in for a ride. The tune starts with an upbeat, rippling guitar riff that molds itself around the vocals once they come in. As the chorus hits, "Gelatin Mode" takes a drastically hazy turn, but the transition feels totally organic. Meanwhile, the group channels its inner action film star for the music video—foot chase through the snow and all. As if alternating between hyperactive rushes and dream sequences, "Gelatin Mode" gives listeners the best of both rock and roll realms.
***
Rhys, "No Vacancy" — Rhys tells players how it is on her latest single, "No Vacancy." "Telling me your only crime is your big heart/ Baby, baby who you really trying to outsmart?" she calls out on the second verse. It isn't until the Portland artist declares, "I don't think you're ready for my love," that the airy synths and catchy pop melody go into full effect. While the track emits an easygoing sound, Rhys stands her ground with the lyrics, allowing her empowering message to stay clear. If you ever need a confidence booster you can dance to, this track makes a great fit.
***
Chloe's Pick: When I first listened to "Gelatin Mode" by Post Animal, the sonic progression from the first verse to the chorus stuck out to me. It felt like my jaw hit the floor. Post Animal does a fascinating job at blending its core psychedelic style into other sounds and I'm excited to hear what more the group has to offer. Also, I'm a fan of artists that keep the DIY culture alive, so the band's self-directed music video was a sweet cherry on top!
Follow editor Chloe Catajan at Instagram.com/riannachloe and Twitter.com/riannachloe.