Tuesday Tracks: Your weekly new music discovery – April 17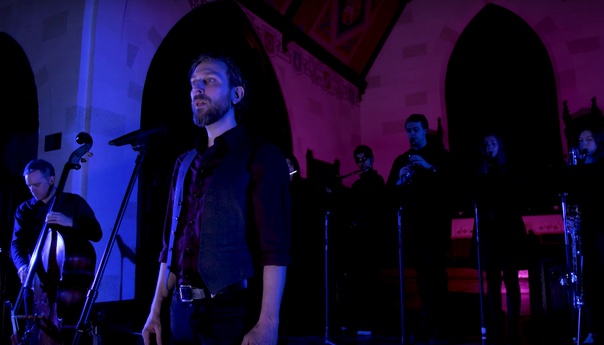 Every week, there's a plethora of new music at our fingertips.
Artists on platforms such as Spotify and Bandcamp are plentiful, and the radio offers a steady deluge of new singles, but who has time to sort through all that? RIFF does!
We pooled our resources to find some of the best new singles from all genres and backgrounds so you can find your newest earworm without all the drama. Enjoy this week's hidden gems:
***
Leon Vynehall, "Envelopes (Chapter VI)" — Leon Vynehall's first single off of his forthcoming album, Nothing Is Still, develops his blend of hypnotic house beats and lush ambiance. "Envelopes" pays homage to Helios and Sigur Rós with patient crescendos and glacial string arrangements, but ultimately dials everything back to a steadfast backbeat. Simple rhythms become a canvas on which the Portsmouth-based producer evokes his family history, using orchestral flourishes as his paint brushes. As infectious as it is moody, this track sets an expansive tone for Vynehall's deeply personal album without losing his accessible foundation.

***
Fiddlehead, "Poem You" — This Boston group's emo-tinged indie rock takes its most heart-wrenching form yet as vocalist Patrick Flynn processes the loss of his father. "Poem You" is certainly energized sonically, but behind explosive drums and uplifting chords come lies a man in pain attempting to make sense of a death in the family. The song's raw punk rock delivery allows its message to hit home all the harder, but its structure provides more than enough dynamic nuance. It works wonders as a straightforward loud rock banger, but delving deeper reveals its emotive vulnerability.
***
Great Lake Swimmers, "The Talking Wind" — Though the Toronto group previously centered around frontman Tony Dekker's acoustic guitar, Great Lake Swimmers' instrumentation now molds to whatever each song needs. For "The Talking Wind," a woodwind quintet and a standup bass work together with male and female voices to create a blooming acoustic bouchette. Spiraling melodies overlap as clarinets and flutes impart chromatic density to a simple chord progression, showing how Tony's willingness to put down his instrument of choice has paid off for Great Lakes Swimmers expanding its sonic pallet to fresh and exciting dimensions.
***
Tanners, "Holy Water" — The term "psychedelic pop" could never be more appropriate for this New York artist as her blend of electronica and shimmering dreaminess sacrifices on neither end of the spectrum. Tanner's voice follows a more mainstream sensibility, but the song's aura maintains the distinct haze of psychedelia. Her close involvement with the writing and production of her music speaks to the personal touch this song carries. "Holy Water" may not reinvent the wheel, but Tanner succeeds in spotlighting the best aspects of her style and bridges the gap between spacey chill-out anthems and exhilarating synth pop danceability.

***
TOMI, "Every Morning I Feel Like Running Away" — The eccentric '80s aesthetic and passionate singing, make this electro-pop banger the ultimate coming-out song. Indeed, TOMI's exploration of self-acceptance translates powerfully with anthemic melodies and passionate lyrics tied together by a strident beat. Her vulnerability is only topped by her insatiable hook-a-minute delivery. Supported by an explosive backbeat and sunny synth arpeggios, her decision to take responsibility for her life and identity becomes all the more impactful. As retro pop continues its resurgence in popular consciousness, it's up to artists like TOMI to use this style for genuine expression instead of frivolous trend chasing.
***
Max's Pick: Great Lake Swimmers' "The Talking Wind" blows me away with its compositional bravery. With indie rock becoming increasingly synonymous with "Starbucks rock," practitioners must reach beyond their comfort zones to transcend the mundane and find their unique artistic niche—which is exactly what Great Lake Swimmers have done with "The Talking Wind." Tony Dekker's decision to put his guitar down allows foreign elements to breathe new life into his songs, setting a standard for creativity in a scene plagued by stagnation.
Follow writer Max Heilman at Twitter.com/madmaxx1995.