Tuesday Tracks: Your weekly new music discovery – May 8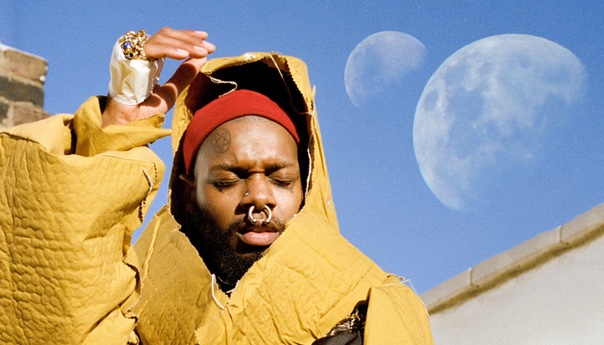 Every week, there's a plethora of new music at our fingertips.
Artists on platforms such as Spotify and Bandcamp are plentiful, and the radio offers a steady deluge of new singles, but who has time to sort through all that? RIFF does!
We pooled our resources to find some of the best new singles from all genres and backgrounds, so you can find your newest earworm without all the drama. Enjoy this week's hidden gems:
***
Sons of An Illustrious Father, "Things Fall Apart" — Consisting of Josh Aubin, Lilah Larson and Ezra Miller, this New York indie folk trio's new single comes as a collaboration between the band and some of the people closest to it. The wonderfully arranged song works wonders in its own right with harmonious vocal lines, innovative percussion and thoughtful chord progressions, but its visual accompaniment really takes the cake. Bobbi JeneSmith's graceful dance, choreographed by Miller's mother, perfectly complements the sonics. The results not only drive the song's theme of embracing change and facing fears, but turns it into a celebration of the potential music has for building community.
***
Serpentwithfeet, "Cheribum" — Baltimore songwriter Josiah Wise gives gospel and R&B an inscrutable twist, but this song proves he's not one to lose himself in esoterica. Though it certainly delivers in a dramatic atmosphere, amorphous beats and vocal refrains, its delivery remains grounded in brooding sensuality. The video follows suit, using its experimentation to elaborate on a clear theme of carnal desire. Even as he keeps listeners guessing with every direction his song takes, Wise chooses his flamboyant inflections carefully as he connects to his childhood roots in gospel choirs. Playful, yet challenging, his approach proves how far he can drift from tradition while retaining the timeless hallmarks of his genre.
***
Brooke Annibale, "Glow" — This Pittsburgh singer-songwriter avoids the trappings of acoustic meandering with the bright timbre of her electric guitar. Annabelle blends electronics into her indie rock so seamlessly that one might have trouble discerning real instruments from synthetic ones. The ambiance of her instrument remains spacious in its minimalism, yet rustic in its tonality, allowing keyboards and percussion to nestle soundly into her sound. Syncopated subdivisions inflate the song's arrangement while keeping it confined within Annabelle's soothing voice and ethereal chord progressions.
***
Big Sam's Funky Nation, "What's My Name (Big Sam)" — Any attendee of the Jazz & Heritage Festival in New Orleans knows the city's reverence for funk, and "Big Sam" Williams stands ready to spread those infectious dance anthems across the States. His bodacious trombone and commanding voice evoke legends like Tower of Power, yet his swagger could easily find common ground with the likes of Kendrick Lamar and Anderson Paak. Bassist Jerry Henderson, guitarist Keenan McRae and drummer Alfred Jordan's impeccable groove support Kendrick Marshall's brassy keyboards and Drew Baham's trumpet lines, electrifying their carefree aura with superb execution. It takes a special kind of cool to rhyme "Trump" and "rump," something this nation of funk clearly has in spades.
***
Rising Appalachia, "Resilient" — Sisters Chloe Smith and Leah Song embody the most charming aspects of Appalachian folk with a rousing ode to the long-suffering empowerment and kindness people can impart in the midst of strife. Their flawless vocal harmonies weave in between banjo plucking and makeshift percussion, as catchy choruses and pensive verses remain as impactful in their simplicity. "My voice feels tiny, and I'm sure so does yours/ Put us all together, we'll make a mighty roar," they sing, ending their song with whoops and hollers in joyful solidarity with one another and the listener.
***
Max's Pick: Serpentwithfeet fills a musical void I didn't know needed filling so badly. What Brockhampton does for the hip-hop community, Wise does for the R&B and gospel crowd. His total lack of inhibition in both aesthetics and music obliterates any preconceived notions of what this type of music is capable. His innate ability to use the obscure to illustrate the relatable makes him a valuable addition to the avant-garde, and an important crossover into the mainstream.
Follow writer Max Heilman at Twitter.com/madmaxx1995.