Tuesday Tracks: Your weekly new music discovery – May 15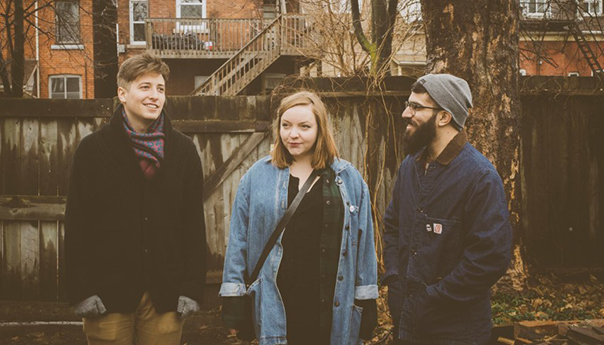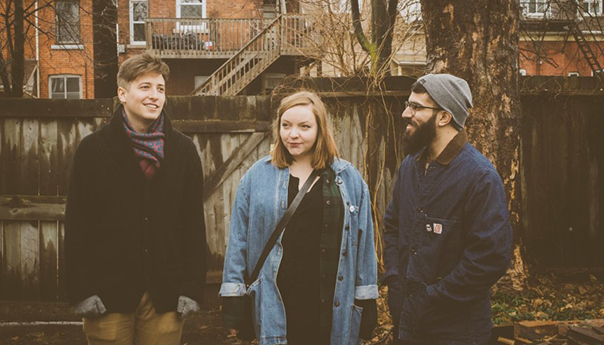 Every week, there's a plethora of new music at our fingertips.
Artists on platforms such as Spotify and Bandcamp are plentiful, and the radio offers a steady deluge of new singles, but who has time to sort through all that? RIFF does!
We pooled our resources to find some of the best new singles from all genres and backgrounds, so you can find your newest earworm without all the drama. Enjoy this week's hidden gems:
***
Blushh, "Do I Look Tired?" — Channeling quintessential noise-pop sounds—think Yo La Tengo meets Liz Phair—this single from Blushh gives some rocking insight on standing your ground at the face of someone else's expectations. "Do I Look Tired?" starts with a gritty power-pop chord progression and then introduces lead member Shab Ferdowsi's fuzzed-out vocals. Amid the solid instrumentals, Ferdowsi pushes back at those who think your appearance is their business. The message declares itself clearly with lyrics like, "Tell me I should cover the bags under my eyes/ Sorry, I would rather not waste my time." The single is off Blushh's upcoming record, Thx 4 Asking, out June 15.
***
Tanukichan, "Lazy Love" — Sonically and visually, "Lazy Love" feels like getting lost in a daydream. The single is rich with grainy haze, juxtaposed by Tanukichan's soft vocals. As the song builds, it grows in distortion, and the video does the same with kaleidoscopic reflections. While the tune is ideal for taking things easy, the feelings sung about in "Lazy Love" seem far from idle: "You know I'd do anything/ Don't you know I'd try my best?" "Lazy Love" is off Tanukichan's debut album, Sundays, produced by Toro Y Moi's Chaz Bear. It's due July 13.
***
Ryley Walker, "Spoil With the Rest" — Illinois singer-songwriter Ryley Walker gathers his thoughts into a whimsical blues tune for "Spoil With the Rest." Equally contemplative are the instrumentals, which wind and twinkle throughout the verses, complementing the stream-of-consciousness Walker depicts in his lyrics. "Passed out by decision/ Dreams look great with no vision/ Whenever I feel blessed/ Too much guilt to confess," he sings, before the bridge builds with a heavier riff and faster-paced drums. Whatever weight Walker bears in his mind, he channels it delicately and emotively through his music. "Spoil With the Rest" is off Walker's forthcoming album, Deafman Glance, due May 18.
***
Saint Sister, "Twin Peaks" — Mixing angelic vocals and ambient synths, Saint Sister finds its happy place on single "Twin Peaks." The lyrics complete the blissful state, singing of the narrator's favorite things to remedy a difficult time. "Let's watch Twin Peaks in the summer," the duo utters, referencing David Lynch's cult classic show. Despite the carpe diem theme, Saint Sister forgoes the usual recklessness that comes along with the saying, and instead executes everything with a soul-soothing grace. "Twin Peaks" is off Saint Sister's forthcoming album, Shape of Silence, due later this year.
***
Basement Revolver, "Baby" — A hazy and haunting ode to figuring things out, "Baby" provides much-needed reassurance for times you feel lost. "Just give me some time," vocalist Chrisy Hurn cries throughout the song. Backing Hurn's dreamy vocals are energized-yet-wistful guitars that complement the lead single's ambivalent mood. "Baby" is off Basement Revolver's debut record, Heavy Eyes, due Aug. 24.
***
Chloe's Pick — "Baby" by Basement Revolver spoke to me even before I finished my first listen. Its words of needing time, being sorry for the way one's mental health affects others and feeling melancholy all hit close to home. "It's about feeling confused about what I want in life, and how that affects other people," Hurn said in a press statement. "It is about crying a lot and feeling like I was burdening my partner with those questions and not wanting him to feel like he was the source of my anxiety." Everything about this song was a comforting reminder that you are not alone in the way you might feel.
Follow editor Chloe Catajan at Instagram.com/riannachloe and Twitter.com/riannachloe.