Tuesday Tracks: Your Weekly New Music Discovery – June 5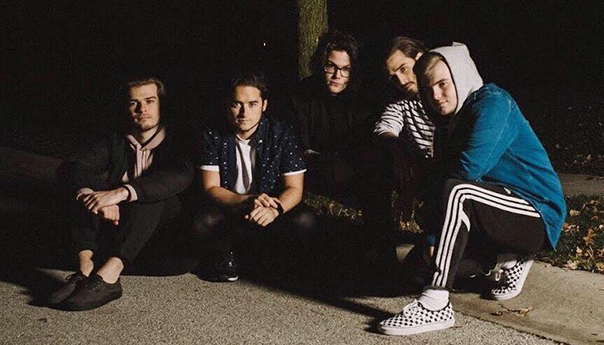 Every week, there's a plethora of new music at our fingertips.
Artists on platforms such as Spotify and Bandcamp are plentiful, and the radio offers a steady deluge of new singles, but who has time to sort through all that? RIFF does!
We pooled our resources to find some of the best new singles from all genres and backgrounds, so you can find your newest earworm without all the drama. Enjoy this week's hidden gems:
***
George Taylor, "Come Follow Me Down" — Backed by muted minor key instrumentals, George Taylor's vocals on "Come Follow Me Down" prove powerful and gripping on their own. The indie folk artist often starts steady and poised, but unleashes a melodious roar at any given moment. The track recalls the choral grandeur of Kaleo, but offers intriguing gothic undertones. Singing "I'm sinking in a holy sound/ Don't stand and just watch me drown," Taylor takes total command of the mood, reiterating the single's haunting themes of a dark love. The music video accompanies the tune perfectly, set in an ominous universe that feels straight out of The Handmaid's Tale.
***
Better Than Ezra, "Grateful" — The alt-pop luminaries Better Than Ezra have had an exciting week. Latest single "Grateful" marks just one of the group's recent milestones. In the new drop, the Louisiana trio counts its blessings despite personal turmoil–a sense of optimism that resonates in many Better Than Ezra lyrics. Singer-guitarist Kevin Griffin's vocals are distinct as ever, hearty and dynamic in range. Meanwhile, the band seems to have graduated from its recognized '90s mainstream college rock sound. "Grateful" features recurring vocal samples and a choir echoing the refrain, adding a contemporary twist to the group's pop-rock standard. Better Than Ezra also announced a 25th anniversary reissue for hit album Deluxe, and will hit the road with Barenaked Ladies. The group has two Bay Area dates: June 12 at The Mountain Winery in Saratoga and June 13 at Bankhead Theater in Livermore.
***
XYLØ, "Heaven Only Knows" — This new release from XYLØ, once a brother-and-sister duo, represents a new path for singer-songwriter Paige Duddy. Shifting from electronic music, Duddy introduces her solo chapter with an intimately candid track whose chorus recalls the simplicity of early 2000s pop. "Heaven Only Knows" has a sweet melody that embraces vulnerability, complementing Duddy's lyrics that question the unknowns of love. "Our love is going blind again," Duddy sings in the hook, as she calls to fate for solace. The sonic change is a surprising turn for XYLØ, whose catalog includes a collaboration with The Chainsmokers; however, it's a heartwarming look into what's in store for the project.
***
HAERTS, "New Compassion" — Congratulations are in order for HAERTS, currently riding on the thrill of a new single, a new record deal and a new album announcement. "New Compassion" radiates a hearty spirit, backed by chipper chants and melodic gusto. The production carries the essence of Fleetwood Mac, with a twinge of Mazzy Star through the soothing yet sharp timbre of Nini Fabi's vocals. With such anthemic elements, the track undoubtedly fuels adventure and fearlessness. The indie rock duo plans to release its next LP this fall on Arts & Crafts.
***
THE WLDLFE, "Towel" — This new single from THE WLDLFE is fresh for both your auditory and visual senses. Sonically, "Towel" takes it easy with the melody and tops it with a glossy finish. It's a calm and collected ballad about not giving up on a relationship. Much like alt-pop contemporaries LANY and The 1975, the Indianapolis group achieves a sound that's irresistibly cool. The music video is equally intriguing, shot vertically and rich with warm colors and layered imagery. Whatever mood the outfit is going for, you'll be all for it.
***
Chloe's Pick — This week had a lot of great releases, which made narrowing down to one pick tough. What really hooked my attention, however, was THE WLDLFE's "Towel" and its vertical music video. I dug everything about the release, from the song's vibes to the visuals. I was curious about how all the details would fit into a portrait view, and was absolutely head over heels to find that they turned the video into a sort of moving collage.
Follow editor Chloe Catajan at Instagram.com/riannachloe and Twitter.com/riannachloe.