Tuesday Tracks: Your Weekly New Music Discovery – June 12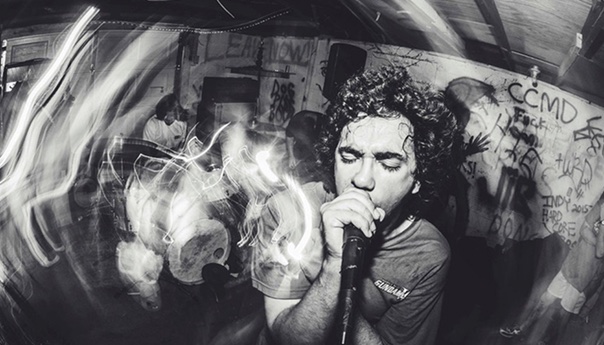 Every week, there's a plethora of new music at our fingertips.
Artists on platforms such as Spotify and Bandcamp are plentiful, and the radio offers a steady deluge of new singles, but who has time to sort through all that? RIFF does!
We pooled our resources to find some of the best new singles from all genres and backgrounds, so you can find your newest earworm without all the drama. Enjoy this week's hidden gems:
***
Swamp Dogg, "I'll Pretend" — It's not every day a musician from yesteryear manages to embrace modernity without sounding tacky, but this '70s R&B anti-hero has managed to break new ground for himself with an emphasis on music technology developed far after his initial rise. As 808s & Heartbreak was to Kanye West, so does Love, Loss and Auto-tune represent Jerry Williams, Jr., detaching from his art with affected production while simultaneously immersing himself in the intense emotions of his new sonic stamp. His willingness to collaborate with Poliça producer smoothens this significant stylistic transition, embracing the van-garde of the music he helped develop 50 years ago.
***
Late Bloomer, "Listen" — Equal parts dreamy jangle pop and cathartic emo rock, this North Carolina trio finds a compelling balance of riff-happy rock and rolling and thoughtful songwriting. Fuzzy powerful chord progressions and gritty guitar tone contrast with euphonic harmonies and steadfast indie rock drumming, keeping this song in a happy medium between intensity and reservation. While their approach isn't entirely new within the context of the recent emo revival, these riffs have a nasty habit of staying in the air hours after the song ends.
***
Vein, "Doomtech" — Evoking the ultra-heavy crowd-kill anthems of Knocked Loose and Code Orange, along with the lurching chaos of Dillinger Escape Plan and old Norma Jean, these Massachusetts aggressors champion mathcore's best elements while remaining relevant in the current scene. Gnarly riffs, insane drumming and wretched screaming hold to the aural abandon this style is known for. And yet, this song does carry an underlying sense of cohesion in the midst of its constant twists and turns. Whether this translates into slugfest breakdowns or melodious interludes, Vein provides just enough lifelines to prevent unsuspecting listeners from getting completely obliterated by the assault.
***
Ben Browning, "Even Though" — As he combines the glossy grooves of Toto and the raw vibrancy of lo-fi synth pop, this Australian powerhouse takes a major step toward finding his own unique style. Otherwise known as a member of synth-pop upstarts Cut Copy, Browning now creates a sonic spectrum to call his own with syncopated keyboard modulations, plucky guitar leads and soothing singing. Add to that a deliciously cheesy new wave halftime and a complex bass line, and an incredibly catchy pop tune blooms into a beautiful work of art. It's infectiously danceable, yet harmonically dense and aesthetically pleasing.
***
Mourn, "Doing It Right" — If Filth-era Swans decided to play garage rock, the results wouldn't be too far off from what these Spaniards have produced here. An unnervingly alien quality pervades throughout the song as each musician purposely avoids euphonic textures, basing their sound around grating feedback lumbering beasts and tortured caterwauls. It's not exactly easy listening, but their style is undeniably indie rock at its core. It's important to allow room to play loud and angry music outside of punk rock cliches and pointless machismo, and the concussive drums, sludgy guitar work and feral singing featured here—well, they do it right.
***
Max's Choice: I've always had a soft spot for the more chaotic and experimental subgenres of hardcore music such as Vein's "Doomtech," but I wouldn't be choosing this if I didn't firmly believe in its crossover potential. Those who already love mathcore will surely find something to love in this frenzied blast, but I readily push this as a great first experience for those unaware of hardcore's experimental underbelly. It has enough melody and perceivable structure to keep newcomers on board, but also channels violent rage and schizophrenic rhythm changes to get the most hardened veterans moshing like there's no tomorrow.