Tuesday Tracks: Your Weekly New Music Discovery – June 19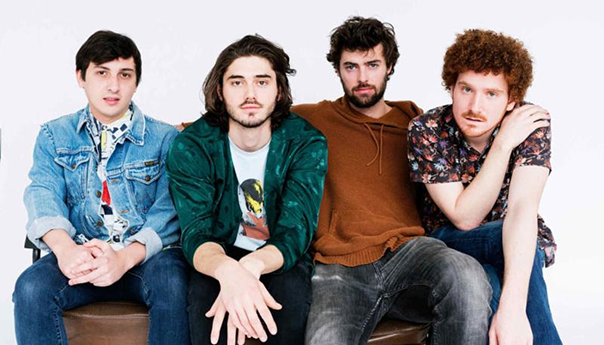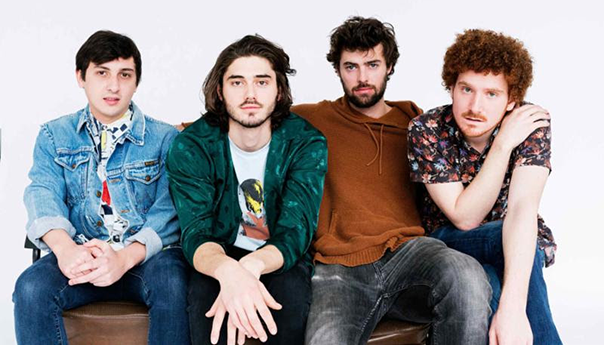 Every week, there's a plethora of new music at our fingertips. Artists on platforms such as Spotify and Bandcamp are plentiful, and the radio offers a steady deluge of new singles, but who has time to sort through all that? RIFF does!
We pooled our resources to find some of the best new singles from all genres and backgrounds, so you can find your newest earworm without all the drama. Enjoy this week's hidden gems:
***
Suicideyear featuring Georgia, "Days Forever" – This track opens with a nostalgic kind of sound through the playing of muffled keys. It quickly churns into a break-up vibe with morose strings. Then, about two minutes in, the song marks a pleasant dance transition where producer Suicideyear adds upbeat electronic soundscapes that trail after Georgia's looming vocals. The album, Color The Weather, is out July 6.
***
Active Bird Community, "Unwind With Me" – This emo-fueled break-up song comes from this New York band composed of singer/guitarist Tom D'Agustino, vocalist/lead guitarist Andrew Wolfson, drummer Quinn McGovern, and bassist Zach Slater. "You said it once/ you said it twice/ I don't need your advice/ I'm unraveling everything," D'Agustino sings, convinced that he can break through the daunting circumstances in which he feels trapped. Both D'Agustino and Wolfson combine their droning vocals during the bridge, leading to both an instrumental and emotional outburst. The band's upcoming album, Amends, will be out Sept. 14.
***
Cumulus, "Retreat" –  "If I don't say yes/ I'm asking you to leave/ and when I say no/ you better retreat, retreat, retreat," Alex Niedzialkowski of the band Cumulus sings against an anthemic pop backdrop. The Seattle band employed tightly wound guitars and keyboards to create this catchy song centered around the issue of consent. For the press release with NPR, Niedzialkowski said she wrote the song "as a reminder to men, to listen as we speak, and you are not entitled to a woman's space and time simply because of your physical proximity."
***
Møme featuring JPL, "When We Ride" – With a smooth guitar lead, this track instantly sets a party vibe and infectious dance beat. The French electronic producer, Møme, is working on his sophomore album, with the continuing theme of this single and his last release, "Møment 1 (Live Session / Bali)," to share the stories of his global travels. Singer JPL was on that last release as well, and delivers cool, crisp and smooth vocals.
***
Adam Brookes, "All I Got Is You" – Adam Brookes, of indie pop band Dangermaker, released his debut solo single. His airy, high-pitched voice during the intro lets listeners know the solo project is a deviation from the band's dark pop sound. The minimal use of guitar paired with electronic production creates a chill and light attitude, suitable for summer-time vibes. In a press release, Brookes shared that the direction for his experimental project is "sort of indie guitar pop but with hip-hop beat production."
***
Tarandeep's Pick – For me, Active Bird Community's single "Unwind with Me" refreshed a 2000s emo, punk rock music style akin to Fall Out Boy and Green Day, yet it still feels contemporary. The music video has some pretty epic takes, like the moments caught in slow-mo.
One part I particularly enjoy is how the vocalists sing the bridge of the lyrics to match one of the melodies played by the guitarist and bassist earlier in the song, except the melody becomes amped up with the addition of drumming. It hits like a complete circle once I replay it and realize how sneaky that production move is. The songwriting is on point too, offering both vulnerability and sad passion.
Follow writer Tarandeep Kaur at Twitter.com/Tarandeep8 and Instagram.com/tokyotara.