Tuesday Tracks: Your Weekly New Music Discovery – June 26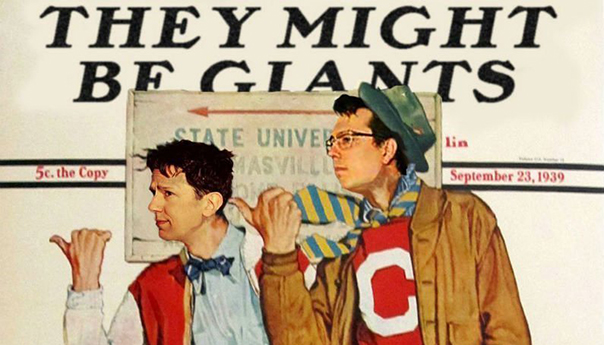 Every week, there's a plethora of new music at our fingertips.
Artists on platforms such as Spotify and Bandcamp are plentiful, and the radio offers a steady deluge of new singles, but who has time to sort through all that? RIFF does!
We pooled our resources to find some of the best new singles from all genres and backgrounds, so you can find your newest earworm without all the drama. Enjoy this week's hidden gems:
***
Deerhoof, "Ay That's Me" — Art rock locals Deerhoof put out a colorfully animated music video for their track "Ay That's Me." The song's soft vocals juxtapose flashy illustrations that endlessly evolve from cats to band members to a combination of both. Zippy interludes are peppered where each verse meets the chorus. This ultimately builds up to a fuzzed out breakdown. Deerhoof combines tonal textures in both a fun and skillful fashion and "Ay That's Me" is no exception. The music video is but a cherry on a top in experiencing the band's personality.
***
Saintseneca, "Frostbiter" — Saintseneca's new release has lyrics that cut deep into themes of connections and human nature. "I think of this song as a big tree trunk in the woods where people carve their messages… A little space absorbing traces of its environment over time. Every mark corresponds to a different story. Some of them are mine. Some belong to others, yet feel all too familiar," Saintseneca's Zac Little explained in a press statement. While "Frostbiter" emits buoyant warbles and a sunny melody, there's a tinge of nostalgia in the female vocals of the chorus. Consequently, the track personifies the bittersweet phenomena that comes with revisiting past memories.
***
Lydia, "Red Lights" — Lydia's This December It's One More and I'm Free and Illuminate were gems to early 2000s indie rock fans for its soft take on the genre. Now, the Arizona band is exploring a mix of other styles. Its new single, "Red Lights," features a classically pop back-and-forth between male and female vocals, while the flow feels like it's inspired by hip-hop. Fittingly, the track tells a story about two lovers meeting for one final time before cutting ties. "Red Lights" is off upcoming album Liquor, out July 13.
***
They Might Be Giants, "The Neck Rolls Aren't Working Here" — This New York alt-indie group is kicking it old school with its Dial-A-Song program. Dial-A-Song offers a toll free hotline where fans can call in to hear a new song a week. This week, They Might Be Giants released a quippy tune about air horns, hand tools and being broken. The band also released a music video for the single, which takes it back even further and features clips of black-and-white variety shows. Combining the figurative lyrics with animated instrumentals and quirky video selections, They Might Be Giants have an intrigue that still sticks.
***
Fleurie, "Chasing Stars" — Pop artist Fleurie wrote a dreamily effervescent track that combines the innocent bliss of being starry-eyed and free to take on whatever the world has to offer. It features celestial beats and the Nashville artist's soft vocals, both of which really bring to life the song's reverie-like feel. It's a track that captures the essence of summer, but in a way so that it sinks in with listeners at a chill pace. "Chasing Stars" previews Fleurie's next album, Portals, due Aug. 17.
***
Chloe's Pick – I thought They Might Be Giants' release was really cool because it provided a multi-faceted experience. There's the interactive hotline, the interesting music video and the captivating idiosyncrasies of the song itself. It stands out from most releases these days in a creatively and well-stated way. I also loved following along to the lyrics and putting my own meaning to them.
Follow editor Chloe Catajan at Instagram.com/riannachloe and Twitter.com/riannachloe.