Tuesday Tracks: Your Weekly New Music Discovery – July 17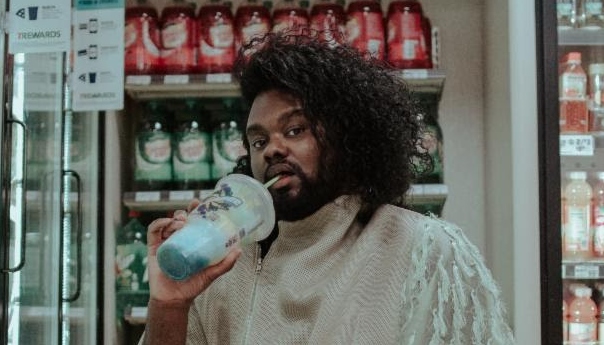 Every week, there's a plethora of new music at our fingertips.
Artists on platforms such as Spotify and Bandcamp are plentiful, and the radio offers a steady deluge of new singles, but who has time to sort through all that? RIFF does!
We pooled our resources to find some of the best new singles from all genres and backgrounds, so you can find your newest earworm without all the drama. Enjoy this week's hidden gems:
***
Tall Heights, "The Deep End" – This soft-spoken duo has been most talked and written about for its indietronic specialities, oftentimes using unconventional instruments (in pop) like the French horn or the cello for an authentic folk pop sound. Tim Harrington and Paul Wright usually find themselves a little more akin to the folk than electronic. With new single "The Deep End," the duo seems to be making a leap to a COIN-like pop sound. This party-worthy track proves how Harrington and Wright's transition can remain rooted in instrumentally satisfying anthems.
***
Tunde Olaniran, "I'm Here" – Having made a name for himself as a powerhouse in the Detroit music scene, juggling roles as an author, producer and even an activist, Tunde Olaniran is a renaissance man. Olaniran never holds back his worldview. This allows his story to resound through poppy hooks and accentuate his dreamy falsetto. "I'm Here" sheds light on the internal state of Olaniran's heart. He breaks down struggles with anonymity and loneliness, but ultimately allows the feisty power ballad to culminate in attention-grabbing alt-R&B beats. Tunde Olaniran knows how to talk about the uncomfortable stuff, but makes sure to provide his audience with enough infectious it to get them on its feet.
***
Patrick Watson, "Melody Noir" – Watson sure knows how to create a mood of anticipation that makes you want to come a little closer and listen to his whispered secrets. His singing enraptures like a dazzling harp, flowing over the skin and leaving tingles in its wake. It's a voice full of enchanting timidity. The Canadian captivator uses gentle guitar and maracas to serenade his love interest and enamored listeners at the same time. The tune is a Latin-tinged waltz. About halfway through this track, he adds the harmonic stylings of an eerie female voice, which adds to the haunting atmosphere of Watson's world. "Melody Noir" peruses the complexities of wistful romance, giving off the feeling that we really aren't supposed to be listening to this infatuated serenade.
***
Jared & The Mill, "Break In The Ether" – The Phoenix quintet formed in 2011, honing in a sound that is equal parts endearingly Western folk and classic rock. These boys are good with their hands, as the band's instruments range from standard bass and guitar to the more niche accordion and banjo. With Jared Kolesar belting out the lead vocal on "Break In The Ether," this track illustrates the sorrows of letting the love of your life get away: "Oh tell her I'm lost/ But that's alright cause after 20-something years I can barely walk a line/ Only messengers can tell her how I'm missing her tonight." This single sits right on the line between country and rock, with the guitar commanding your full attention throughout its runtime.
***
DREAMERS, "Screws" – Launching their new EP, Launch, Dreamers fit snuggly alongside summer-poppers like Bad Suns, HUNNY and Night Riots. They embrace the inner turmoil of teen angst while keeping away from whiny clichés with witty one-liners and punk-infused guitar riffs. Maintaining the currency of electronic phonics, the Manhattan-Seattle-L.A. trio expertly fuses a balanced concoction of lyrical vitality and palatable musicality.
***
Vic's Pick: This week had a hefty genre range between alt-pop and folk-infused country dynamic. The one that stood out for me was "I'm Here" by Tunde Olaniran, who dominated the track with his sassy attitude and vivid use of diction to impress a crystal-clear story in my mind. Taking lead from acts like BROCKHAMPTON and Childish Gambino, Flint Eastwood collaborator Olaniran stands out with a refined modern take on a genre that is already thriving.
Follow writer Vic Silva at twitter.com/VicSilvaaaa.