Tuesday Tracks: Your Weekly New Music Discovery – July 31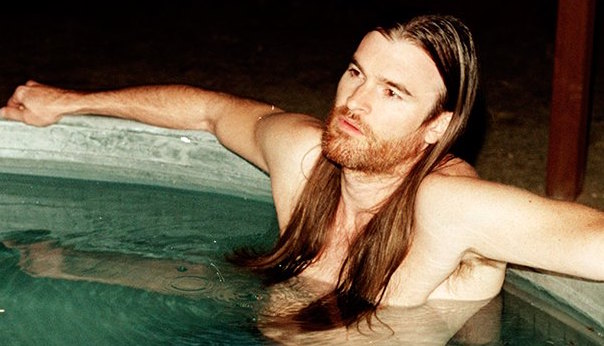 Every week, there's a plethora of new music at our fingertips.
Artists on platforms such as Spotify and Bandcamp are plentiful, and the radio offers a steady deluge of new singles, but who has time to sort through all that? RIFF does!
We pooled our resources to find some of the best new singles from all genres and backgrounds, so you can find your newest earworm without all the drama. Enjoy this week's hidden gems:
 ***
Royal Teeth, "Never Gonna Quit" — Indie pop outfit Royal Teeth is back with new music for the first time since 2016, returning with the appropriately titled "Never Gonna Quit." The band has never sounded bigger or bolder, providing strong vocals and beefy guitar riffs. Valerie Sassyfrass, viral sensation and Ellen favorite, lends her defiant spirit to the accompanying video. Overflowing with energy, she plays the part of a wannabe rocker who refuses to give up on her dreams. This is summer tune that delivers big choruses and uplifting vibes.
***
Herizen, "Social Jungle" – Herizen's debut single "Social Jungle" and its accompanying video are triumphs both musically and thematically. Steel drums and a bouncy beat make the song feel like a tropical dance, complementing Herizen's loose and dreamy vocals. However, "Social Jungle" really shines in terms of its lyrical content. Herizen has created an incredibly mature rumination on the struggles and insecurities that plague those living in the age of social media. She encourages self-love and striving for more than shallow attention and validation. Herizen's presence is magnetic throughout the video, progressing from brooding and introspective to buoyant by the time the song is over.
***
Jon Bryant, "Paradise" – Jon Bryant is on a nostalgia trip, delivering a sound and look straight out of the '70s. Sporting bowling shirts and hair that reaches past his shoulders, Bryant oozes with cool in the video for his new single, "Paradise." A soft rock arrangement bolstered by hypnotic chimes provide a setting for his pure vocals. A falsetto-driven chorus is the highlight of the track, impressing in its breeziness while still carrying a subtle weight. "Paradise" is without a doubt one of the catchiest tracks I have heard in a while.
***
Kandace Springs, "Don't Need the Real Thing" – Kandace Springs boasts a classic sound, bit it feels updated. Musically, "Don't Need the Real Thing" sounds like jazzy R&B-meets-dance-pop. The beat is organic and earthy, giving the song a soulful warmth that serves as contrast to melancholic lyrics. The song and video portray a love that is dying, seeing Springs let go of a relationship that isn't working. It is heartbreaking to watch, but there is also a calm in Springs' delivery that manages to make listeners feel that everything will be all right.
***
Farao, "Lula Loves You" – On this track, Farao deftly puts listeners in a trance and does not let up. A variety of synthesizers and effects create an otherworldly atmosphere for her droning and ethereal voice through which to glide. A detached Farao makes her presence felt in the video, gazing into the camera hypnotically, conjuring up an image that is impossible to turn away from. The video maintains a psychedelic quality, equal parts beautiful and chaotic. On "Lula Loves You," Farao seems to be suggesting persevering through a difficult relationship, imploring listeners not to give up and walk away when love remains.
***
The Ace of Cups — The Ace of Cups are an all-female band hailing from San Francisco. Actually, they are quite possibly the first all-female band to hail from San Francisco—in the 1960s. But while everyone knows Janis, Jefferson Airplane and Jimi, The Ace of Cups may not ring a bell because the band has never released any music. For a time it appeared they would make it just as big. Ahead of their time, they opened for the likes of Hendrix and Jefferson Airplane, proving they could really rock.  Tension within the group caused an eventual split, causing The Ace of Cups to go from promising stars to, years later, one of music's best-kept secrets. Fifty years later, the group has reunited and is set release its first album ever, a sprawling 20-track LP. These Haight Street rockers embody perseverance, refusing to let the passing of time deter them. The forthcoming record features contributions by Bob Weir, Taj Mahal and others.
***
Matthew's Pick: Jon Bryant's "Paradise" distinguishes itself from the other tracks on the list with its throwback charm and effortless cool. With undeniable charisma and genuinely stellar vocal range, Bryant steals the show. He has proven that he knows how to write a hook, crafting a song equal parts catchy, clever and affecting.
Follow writer Matthew Eaton at Twitter.com/MattnSoCal.