Tuesday Tracks: Your Weekly New Music Discovery – Aug. 21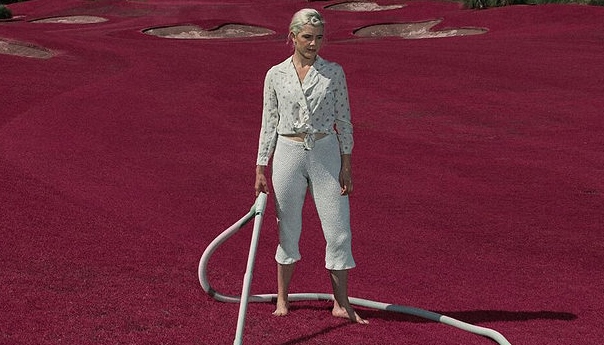 Every week, there's a plethora of new music at our fingertips.
Artists on platforms such as Spotify and Bandcamp are plentiful, and the radio offers a steady deluge of new singles, but who has time to sort through all that? RIFF does!
We pooled our resources to find some of the best new singles from all genres and backgrounds, so you can find your newest earworm without all the drama. Enjoy this week's hidden gems:
***
Louise Goffin, "Is It Too Late To Hold On Tight" – Goffin embraced the spotlight at an early age, making her initial public debut at 17. Now 58, Goffin's talents have evolved past her '80s femme fatale image and into a newer sound reminiscent of acts like Ingrid Michaelson. This song's sugary feel may at first feel overdone, but the song progresses through romanticized violin and falsetto harmonies. Goffin uses her cotton candy lyricism as a reminder of what it's really like to be in love, shouting out those weak knees and blushing cheeks. She unabashedly professes her ardent desire for someone, her innocent intentions resounding over delicate piano chords.
***
Claire George, "Where Do You Go?" – George's intrinsic ambition has caused her to approach music like an athlete training for a marathon, adhering to a harsh songwriting regimen. Although this may have proved both physically and emotionally trying at times, the Seattle resident, formerly of San Francisco, can take pride in her development. "Where Do You Go?" combines the early work of The 1975 with Lykke Li's vocal range. Its ethereal fairy-like vibe drives reverb-soaked electronics to a stunning culmination. Although George's solo work may be new to the indie genre, the HEARTWATCH frontwoman's enticing music is sure to turn heads.
***
The Dig, "Say Hello To Alison" – The boys from The Dig found themselves in a delightfully providential situation, rehearsing next door to heavy hitters like the Strokes from an early age. Those proximal influences inspired their quirky psych-pop and alt-rock dynamic, perfect for touring alongside groups like Portugal. The Man and Editors. The New York band's style often showcases lead songwriter Emile Mosseri's hypnotically syre-like range. Mosseri's falsetto highlights the trippy reverb on "Say Hello To Alison" as the song resounds like some sort of descending UFO call.
***
Rose Villain, "Funeral Party" – Villain embodies the metropolitan cool of her birth city of Milan with her spunky pink hair and renegade attitude. Her pop temptress personality recalls other female powerhouses like Charli XCX or even Bebe Rexha. As Villain talk-sings, evoking a kind of faux-Caribbean delivery, the electronic drum beats trickle through the infectious hook that pieces this single together. "Funeral Party" is a vivid celebration of rebellion, fun and feistiness all at the same time. Her new vertical video, meanwhile, evokes a sense of morning after not-caring, as she has a drink and a smoke on a rooftop while wearing a man's suit jacket.
***
SWMRS, "Berkeley's On Fire" – East Bay pop-punk rockers SWMRS quench the thirst of their growing fan base with "Berkeley's On Fire." The group's anti-establishment stance comes through clearly on "Berkeley's On Fire." If its Eric-Andre-meets-John-Waters music video wasn't crazy enough, the digital punk aesthetics of this song pack more than enough to punch to send dancers and moshers alike into a frenzy. Having only released one album under their current name, SWMRS are certainly on an upward trend with this rambunctious tune—combining the best elements of modern punk and '80s art-rock to an electrifying effect.
***
Vic's Pick – There was ample variety to sift through this week, but Claire George stole the show with her second single. "Where Do You Go?" won my attention. Her dreamy atmosphere and captivating singing voice sprawl out like a warm blanket of relaxing sonics. She easily within current alt-rock tends without succumbing to the genre's clichés, remaining as catchy as she is ethereal. My appreciation for brilliantly styled reverb made this choice a no-brainer.
Follow writer Vic Silva at twitter.com/VicSilvaaaa.