Tuesday Tracks: Your Weekly New Music Discovery – Oct. 2, 2018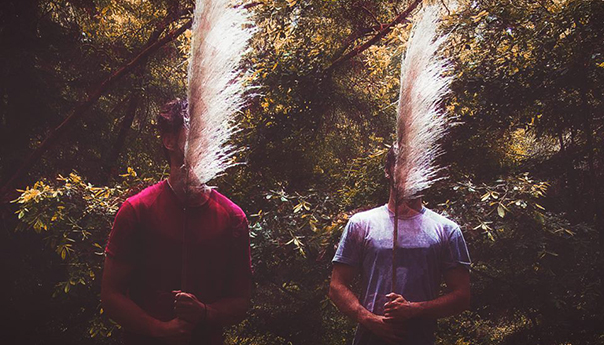 Every week, there's a plethora of new music at our fingertips.
Artists on platforms such as Spotify and Bandcamp are plentiful, and the radio offers a steady deluge of new singles, but who has time to sort through all that? RIFF does!
We pooled our resources to find some of the best new singles from all genres and backgrounds, so you can find your newest earworm without all the drama. Enjoy this week's hidden gems:
***
Tank and the Bangas, "Spaceships" – Enter a dream world set by New Orleans' Tank and The Bangas with the new single off their forthcoming album, Think Tank. Backed by what sounds like a children's choir, lead vocalist Tarriona "Tank" Ball sings sweetly about acquiring money. The song is a unique combination of hyped-up beats and bubbly energy, thanks to Ball's lyricism, the hard-hitting hip-hop beat and a catchy nostalgic melody. You can see the band next at the UC Theatre in Berkeley on Nov. 9.
***
Methyl Ethel, "Scream Whole" – Upbeat synths and a twinkling keyboard welcome the powerful vocals of Australian rock band Mythel Ethel. Lead singer Jake Webb describes this latest track as a "cold sweat," surely referring to the buildup of tension. "Scream I'm whole one more time/ Can't remember why/ It stopped, go, rewind," goes the chorus, its delivery carrying the potential to put listeners in a trance, especially toward the end. With layered melodies, danceable synth-pop and a dark undertone, "Scream Whole" is a creative catch.
***
Charlene Soraia, "Where's My Tribe" – U.K. songstress Charlene Soraia shares her title track off forthcoming album, Where's My Tribe. The album was recorded with only Soraia's voice and guitar in the comfort of her south London flat. Soraia delivers a raw feeling from within, propelling her powerhouse voice with a somber grace. "Where's my tribe/ I've lost all hope and I/ fear I won't survive," she sings tenderly before a soul-stirring chorus.
***
Cursive, "It's Gonna Hurt" — Cursive shares a third single off its upcoming album, Vitrolia,which the band will release Friday. Haunting cello playing and angular guitars set the stage for dark storytelling: "Fuck this world/ You don't owe it shit/ And most nights I'd agree with you/ I never thought you'd really do it." The jarring lyrics continue the band's direction to unveil topics of existentialism, despair and dystopia on the new album. The vibe is rather fitting for the onset of October and all things Halloween. Cursive hits the road this month and will playing California shows in January.
***
Slenderbodies, "The One" — Slenderbodies release another passionate single, following this summer's "Take You Home." The members of the California alt-pop duo wrote the track inspired by women who changed their lives. Members Ben Barsochinni and Aram "Max" Vehuni leave the song open to interpretation when it comes to the definition of having your breath taken away. Smooth like silk, the production fits with the enticingly sung lyrics. Their upcoming EP, SORAYA, will be released later this year.
***
Tarandeep's Pick – I fell hard for "The One" by Slenderbodies. Pulled in by those wavy guitar chords at the outset, the song has an all-around sexy vibe. The panning of vocals makes it sound extra sweet, adding to the syrup-like texture of the duo's singing.