PREMIERE: Ódú generates vulnerable power on 'The Feeling'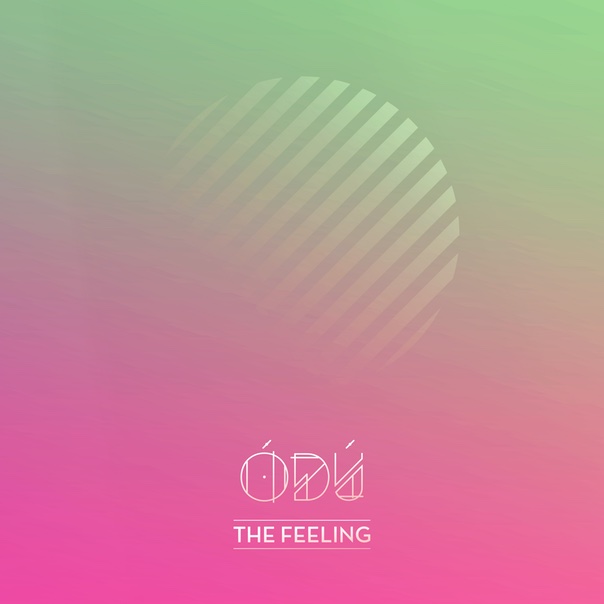 With pop music trending toward the reserved and the minimal, it's refreshing to hear the empowered synth-pop sonics of Sally Ó Dúnlaing. Better known as Ódú, the New York-born, Ireland-raised musician is as lively as ever on her new single, "The Feeling." Her impassioned notes effortlessly punch through meticulously layered glossy '80s synths and nuanced beat changes. According to Dúnlaing, there's a true story behind "The Feeling" that goes far beyond the catchy melodies.
"It wrote this song a few years ago when I came home from a night out with friends, including someone I had a massive crush on at the time," Dúnlaing said. "I remember spending the whole night trying to figure how I could get on this person's wavelength—to find a common ground and make that connection."
She wrote the song all at once, an unusual process for a musician who often mulls over her compositions over weeks or even months. However, it did take time for her to gain the confidence to release it.
"I've kept it in my back pocket up until now because I wasn't sure if people go for such an overtly romantic song," She said. "Then I realized it's also quite a sad song, in essence. There's no resolution to the narrative. It's just that blind hope something might click for you and maybe it just doesn't happen after all."
The positive response she received after showing a few of her friends rekindled her drive to finish "The Feeling" two years later. Having first worked on the song with her first producer, Elliott Marchen, she polished the final product with Mick Heffernanan behind the mixing board.
Ódú combines nostalgic and forward thinking sonics to a compelling effect, and this newest release proves his creative well is as full as ever.
Follow editor Max Heilman at Twitter.com/madmaxx1995 and Instagram.com/maxlikessound.